If you're looking to stream your content directly to Instagram from your PC, you can easily achieve this by combining Yellow Duck with OBS Studio. In this blog post, we will guide you through how to set up OBS Studio with Yellow Duck to effortlessly stream to Instagram.
OBS with Yellow Duck Guide
Step 1: Launch Yellow Duck
To begin, start the Yellow Duck application on your PC. Yellow Duck acts as the bridge between OBS Studio and Instagram, enabling seamless streaming to your Instagram account.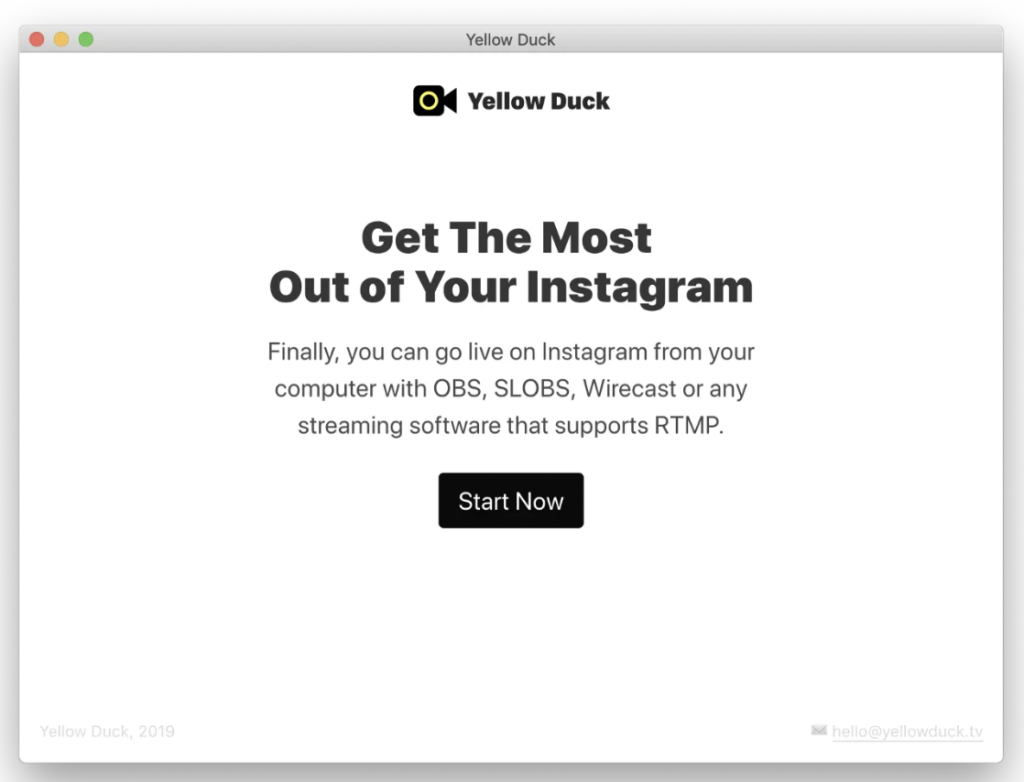 Step 2: Log in to Instagram
Once Yellow Duck is running, log in to your Instagram account. This authentication step allows Yellow Duck to establish a connection with your Instagram profile and deliver your stream.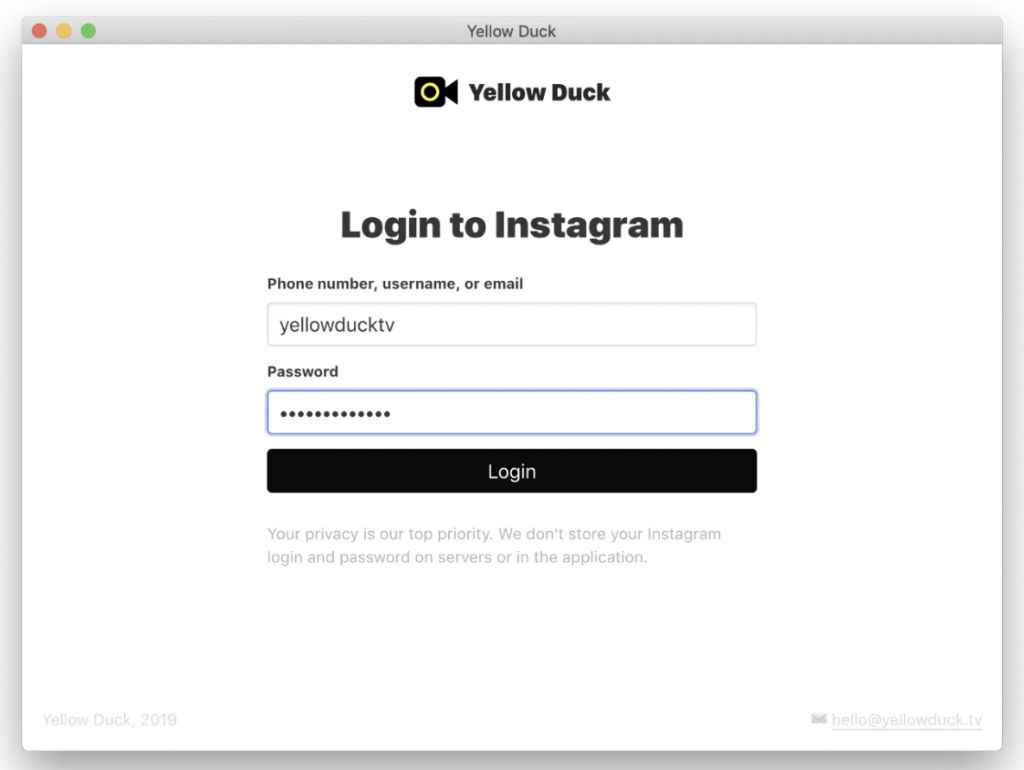 Step 3: Obtain Your Stream Key and RTMP URL
After logging in, you will need to obtain your stream key and RTMP URL from the Yellow Duck application. These credentials are essential for configuring OBS Studio to stream to your Instagram account. Please note that the stream key has a limited validity period, so ensure you start your stream within a few minutes of obtaining it.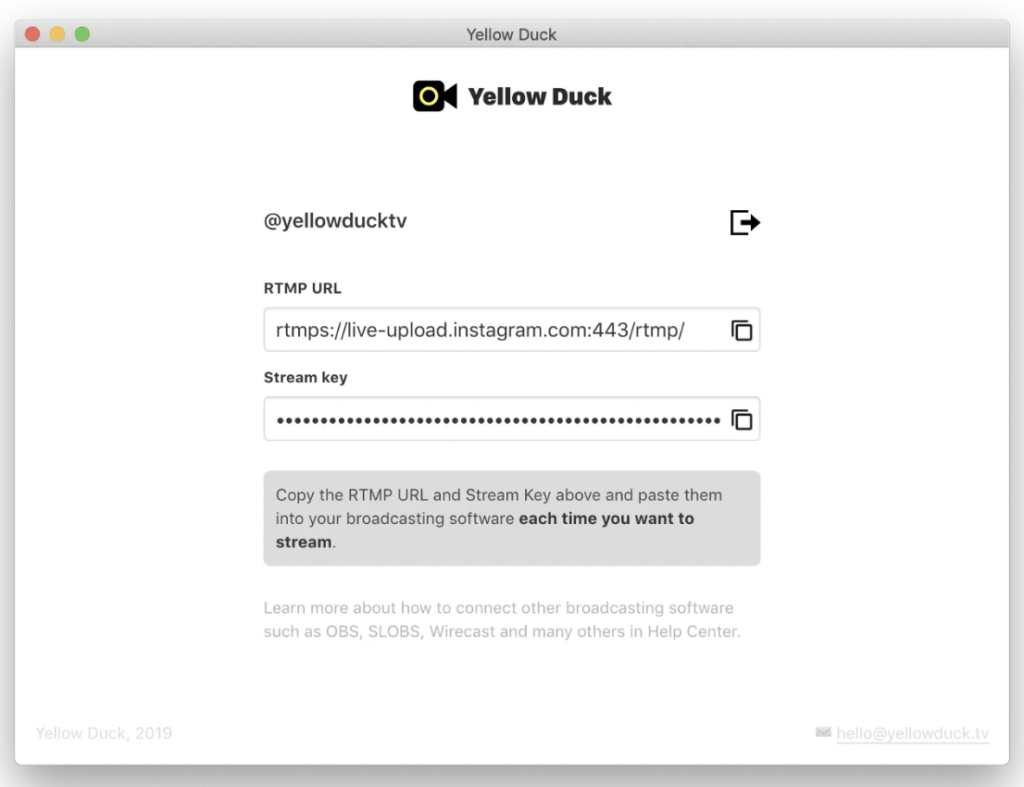 Step 4: Configure OBS Studio's Custom Server Settings
Open OBS Studio and navigate to the settings. Under the "Stream" tab, select "Custom Streaming Server" as the service. Paste the stream key and RTMP URL obtained from Yellow Duck into the respective fields.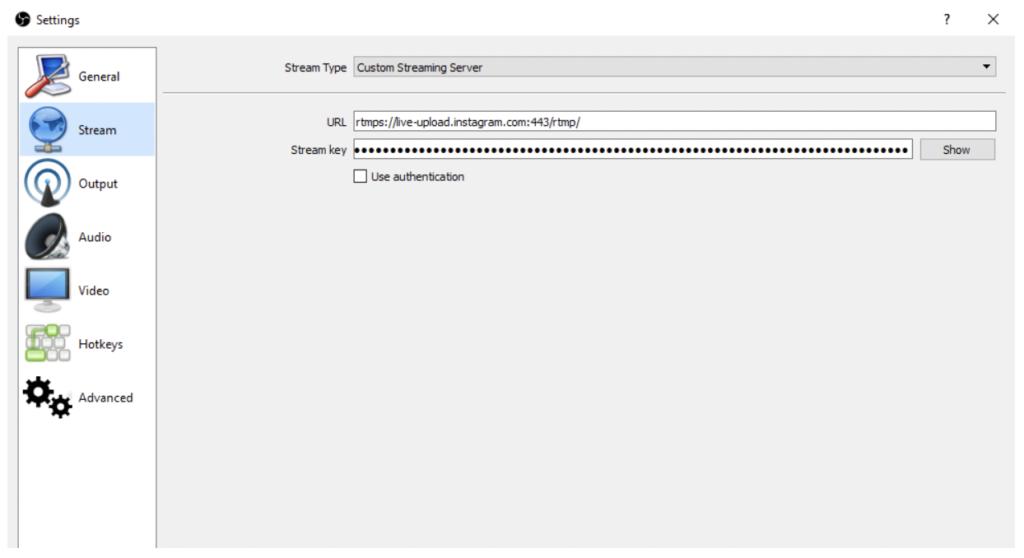 Step 5: Start the Stream
With OBS Studio configured, you are now ready to start your stream. Click the "Start Streaming" button, and OBS Studio will begin transmitting your content to Instagram via Yellow Duck.
Tip: Remember that you can't view your own stream or its live status.
Wrap up
Now you can seamlessly connect OBS Studio with Yellow Duck and stream your content directly to Instagram from your PC. This powerful combination opens up exciting opportunities to engage with your Instagram audience through live streaming.
Looking for an easier vertical live streaming solution? YoloLiv Instream is a versatile and portable live streaming device that offers a range of features for content creators and streamers. With YoloLiv Instream, you can connect and switch between multiple camera sources. Also, you can stream to Instagram, TikTok without using any third-party service.
 2,847 total views,  23 views today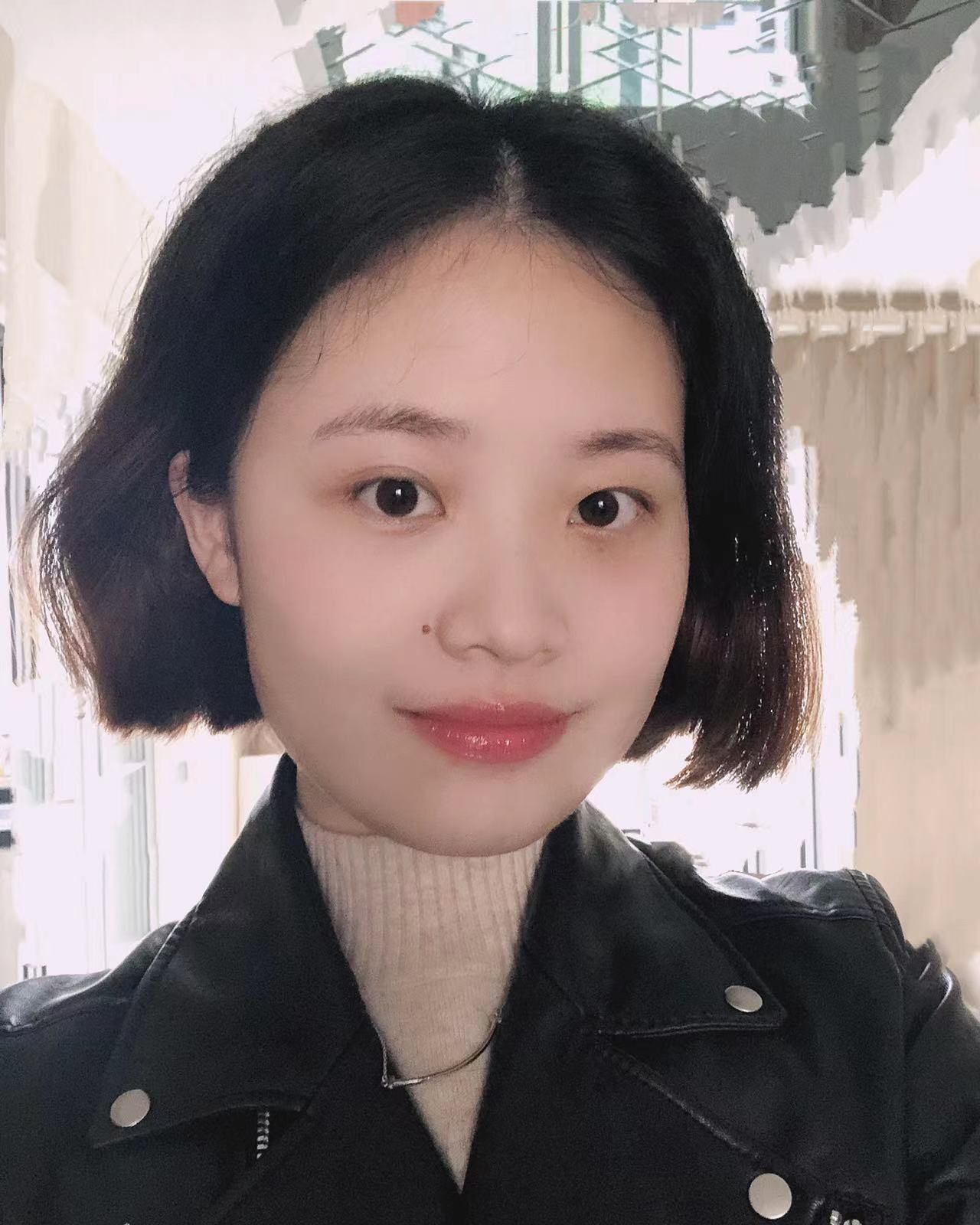 Meredith, the Marketing Manager at YoloLiv. After getting her bachelor's degree, she explores her whole passion for YoloBox and Pro. Also, she contributed blog posts on how to enhance live streaming experiences, how to get started with live streaming, and many more.