Intro
Here's a review from tech content creator Michael Feyrer Jr. Let's see what he's gotta share with us. He mentioned that YoloBox Pro is a game changer for anyone who wants to do church streams, live sports, or just anything else that takes you out
Hardware Interface
First, he introduced the hardware interface of YoloBox Pro. It has all kinds of ports on the bottom and on the top. You've got a memory card at the top that you can add scenes or overlays or whatever images that you want to use on your live stream. YoloBox Pro also has a slot that you can add your cell phone sim so that you can connect this wirelessly through your cell phone to the network and broadcast directly from that, which is really cool. Furthermore, you've got the power button and you have something so you can mount this to the tripod right here.
On the bottom of this unit, there're three HDMI ports for you to input cameras or whatever you want. It has a USB port so that you can input webcams. Then you have an ethernet port so you can connect directly to the network if you have access to it. And an HDMI out as well, so you can go out to an external monitor if it's bigger and you want to be able to see it. Besides, you've got a USB C input, mic in & line in and a charge port.
The set up
And then Michael Feyrer Jr. shows us how to set YoloBox Pro when you first get it.
You need to sign in at first. If you want to add video sources, you just need select two videos you want to use and click. You can scale the picture in picture and move it around with your finger just holding it and moving it. You could change the border thickness & the border color.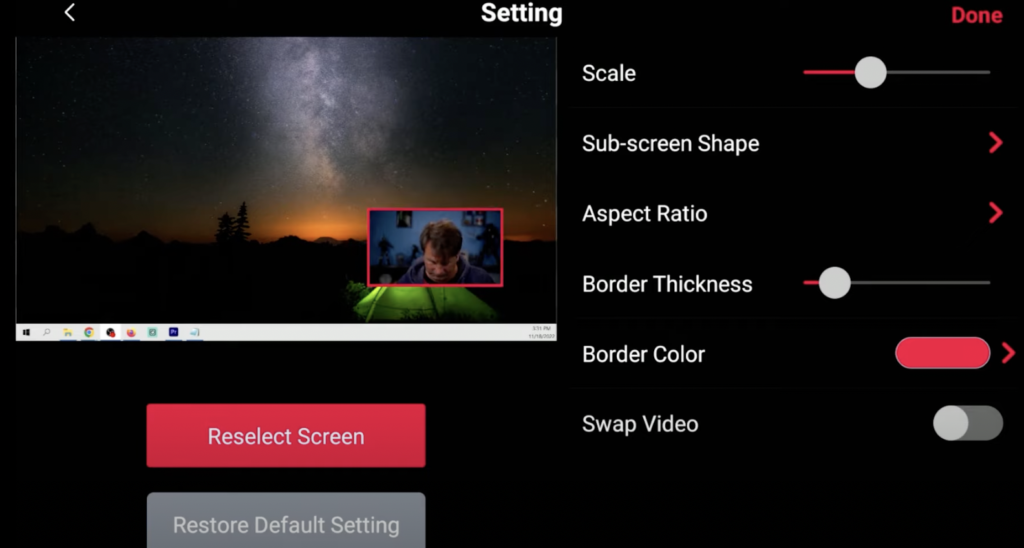 If you want to set audio mixer, We're gonna go over here to our audio tab right here and we're gonna click on HDMI off and then on again, and that'll change that to our main mode of audio. Now each of these inputs can have their own setup audio, so it makes it really easy to modify and adjust the volumes on all of these.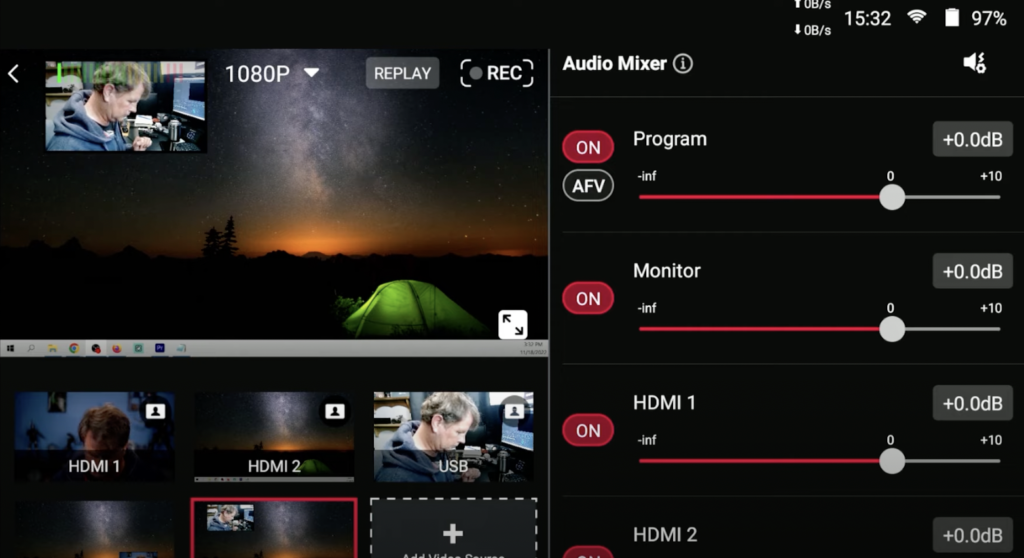 If you want to add overlays, you can see we have image overlays, lower thirds, countdown timers, web URL overlays, titles, and social overlays. And you can load in anything that's on your SD card.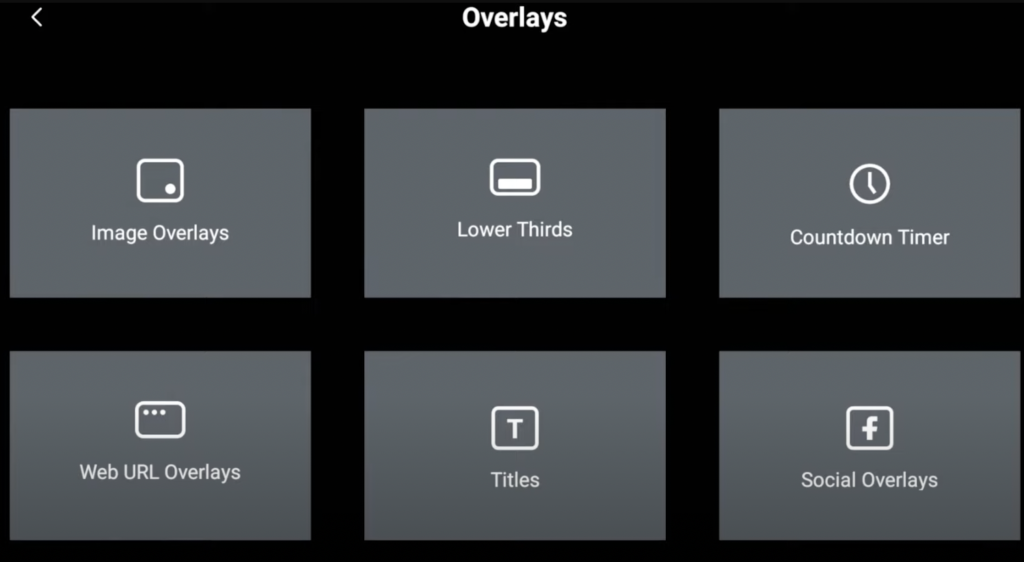 The setting menu
In setting menu you can try to stream to Multiple Destinations, it allows us to connect to Facebook, Twitch, YouTube, or in RTMP. Once you're signed in and there's a plus right down in the bottom right hand corner. You click that plus it gives you the create a live stream or monitor mode. And the you can link YouTube, Facebook, Twitch, or custom RTMP. You also can find diagnostic logs, recordings, screen rotate, system update, FAQs in this setting menu.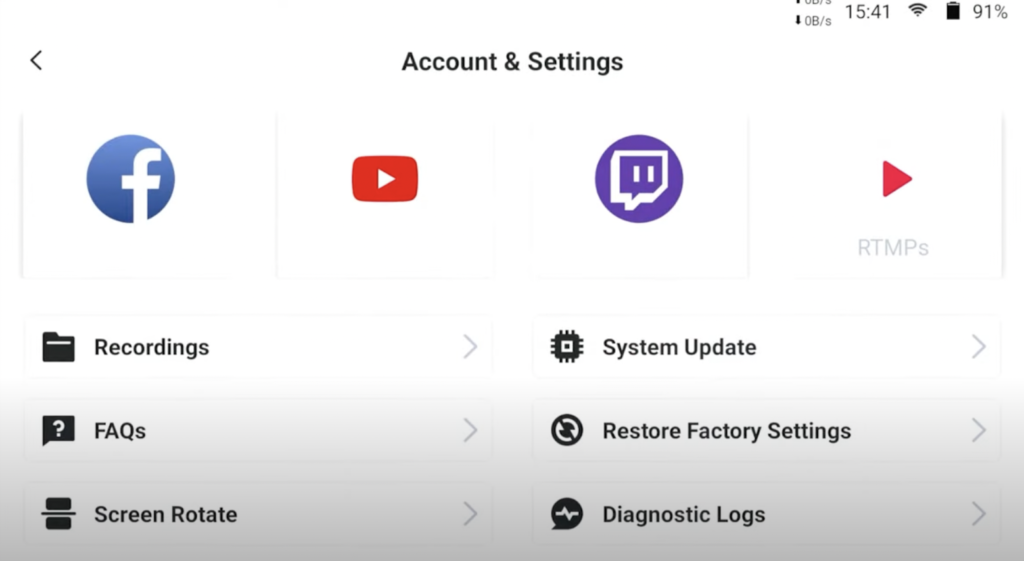 The beauty is they're always updating this thing and adding new features. Things like adding guests and the camera switcher are things that didn't actually ship initially with the YOLO box, but they were added later. And it seems like every month they're adding something else.Personally, I can't wait to see what they add in the future.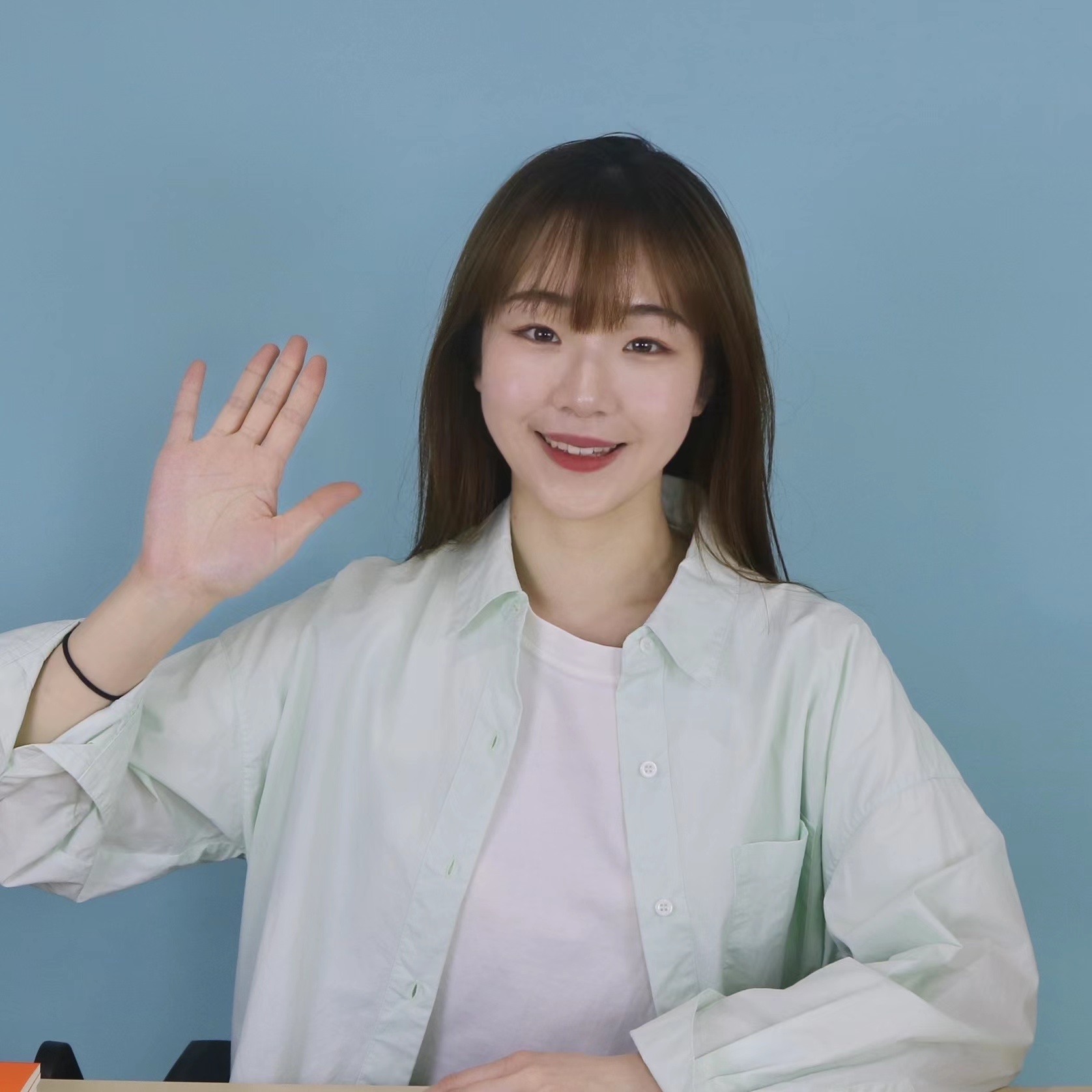 Irene, marketing specialist at YoloLiv, listens to the voice of customers and has insight into the needs of customer. She posts articles about customers' stories, live streaming experiences, and more.