In the realm of streaming video content, image quality plays a pivotal role in captivating viewers. However, focusing solely on resolution neglects an essential aspect: video bitrate. This article aims to demystify video bitrate, explaining its significance and impact on image quality. We will delve into its definition, measurements, effects on video quality, recommended bitrates for popular platforms, and the interplay between bitrate and other factors that influence video quality. By the end, you'll have a solid understanding of video bitrate and its role in delivering professional-looking live videos.
1. Introduction: The Importance of Video Bitrate
No matter how visually appealing your streaming video content is, poor image quality can hinder its success. While resolution is often considered the primary factor for image quality, video bitrate plays a critical role in preserving the clarity and detail of the visuals. By understanding and optimizing video bitrate, content creators can ensure that their videos offer an immersive and engaging viewing experience.
2. What is Video Bitrate?
To comprehend video bitrate, we must first understand the concept of bitrate. Bitrate refers to the amount of data transferred or processed within a specific time frame. In the context of digital content, such as photos or videos, bitrate indicates the number of bits required to represent the content accurately.
Video bitrate, specifically, pertains to the number of bits necessary to convey video data over a given duration. It determines the rate at which video information is transmitted and processed, ultimately impacting the image quality perceived by viewers.
3. Understanding Video Bitrate Measurements
Bitrate is typically measured in bits per second (bps). However, due to the large size of video files, video bitrate is often measured in megabits per second (Mbps). It's crucial not to confuse Mbps (megabits per second) with MBps (megabytes per second), as they represent different units of measurement.
Audio files are commonly measured in kilobits per second (Kbps). Understanding these distinctions allows content creators to optimize both audio and video bitrates effectively.
4. The Influence of Bitrate on Video Quality
The impact of bitrate on video quality cannot be overstated. A higher bitrate results in superior video quality, capturing finer details and nuances. However, it also leads to larger file sizes. Balancing bitrate is crucial to avoid buffering issues caused by viewers' limited processing capabilities. It is essential to strike a balance that ensures sharp and clear videos without overwhelming viewers' devices.
For popular platforms, such as Facebook Live, YouTube Live, and Twitch, specific bitrate recommendations are provided to assist content creators in optimizing their video quality and streaming experience.
5. Recommended Bitrates for Popular Platforms
Different platforms have varying recommendations for video and audio bitrates. These guidelines aim to provide creators with optimal settings to deliver high-quality videos while accounting for viewers' bandwidth limitations. Here are the recommended bitrates for some popular platforms:
Facebook Live: Max bitrate of 4,000 Kbps, along with a maximum audio bitrate of 128 Kbps.
YouTube Live: Recommended video bitrates range between 1,500 and 4,000 Kbps, with a standard audio bitrate of 128 Kbps.
Twitch: Suggested video bitrates range from 2,500 to 4,000 Kbps, with audio bitrates up to 160 Kbps.
Following these recommendations ensures a smooth streaming experience for both content creators and viewers, maintaining an optimal balance between video quality and file size.
6. Other Factors Affecting Video Quality
While video bitrate significantly influences image quality, other factors play a role in delivering professional-looking live videos. Frame rate and resolution are two crucial aspects that complement bitrate to create a visually appealing and immersive experience for viewers.
Frame Rate: Bringing Motion to Life
Frame rate refers to the rate at which images or video frames are played to simulate motion. It is measured in frames per second (fps). Most video formats adhere to a standard frame rate of 24fps, but higher frame rates, ranging from 30fps to 60fps, are common. The frame rate becomes particularly vital when streaming high-tempo sports or music events, as higher frame rates lead to smoother and more lifelike video output.
Resolution: Enhancing Visual Experience
Resolution indicates the number of pixels comprising a video frame, directly impacting its image quality. Common video resolution types include 480p, 720p, 1080p, and 4K. Higher resolutions result in sharper visuals, especially on larger displays. Content creators must consider the viewing experience and choose a resolution that aligns with their target audience and delivery platforms.
Maintaining a stable stream with a lower resolution or frame rate, when necessary, is preferable to higher values that may lead to delays or buffering issues.
7. Bitrate and Bandwidth Limits
When streaming live videos, bandwidth limits may come into play, affecting both upload and download transfers. Bandwidth refers to the maximum throughput of a network, dictating the amount of data that can be uploaded or downloaded within a specific timeframe. Bandwidth limitations can hinder the seamless delivery of live streams, resulting in buffering and reduced video quality.
Content creators and viewers alike should be mindful of the bandwidth restrictions imposed by their internet service providers. By understanding and addressing these limits, both parties can optimize their streaming experience.
8. Coping with Bandwidth Limits
To overcome bandwidth limitations and ensure smooth streaming, several strategies can be employed by both content creators and viewers:
High-Efficiency Video Coding (HEVC) or H.265
HEVC is an advanced video compression technology that offers better compression efficiency compared to the industry-standard H.264 or AVC. By utilizing HEVC, content creators can reduce file sizes without compromising video quality, requiring less bandwidth for transmission. Moreover, viewers with devices compatible with H.265 can enjoy premium-quality streams while utilizing fewer network resources.
Platforms Supporting Adaptive Bitrate Streaming (ABS)
Platforms that support adaptive bitrate streaming (ABS) automatically adjust video resolution based on viewers' available bandwidth. ABS eliminates buffering issues by dynamically optimizing the video quality to match viewers' internet connection. This approach ensures a bufferless playback experience and accommodates viewers with various bandwidth limitations, allowing them to enjoy
the stream at their preferred resolution and frame rate.
9. Buffer-Free Broadcasting: Optimizing Video Bitrates
To achieve buffer-free broadcasting on popular platforms like Facebook, YouTube, or Twitch, content creators can follow these practical tips:
Use a Wired Connection
Utilizing a wired connection instead of relying on Wi-Fi offers more stability during live streaming. Wired connections minimize interruptions and contribute to a smoother and higher-quality live video experience.
Multistreaming Services
Consider using multistreaming services like YoloLiv, which allow broadcasting to multiple platforms simultaneously. By leveraging such services, content creators can distribute their streams efficiently and reduce the strain on their systems.
Enable Ad-Blockers and Privacy Tools
Enabling ad-blockers and privacy tools helps limit the use of upload bandwidth by unwanted programs or background processes. By minimizing unnecessary network activity, content creators can optimize their available bandwidth for live streaming, ensuring a smoother broadcast.
Keep Software and Hardware Up-to-Date
Working with modern software and hardware is crucial for maintaining optimal streaming quality. Outdated systems can slow down the computer's performance and act as bottlenecks, negatively impacting upload bandwidth. Upgrading to the latest software and ensuring hardware compatibility allows content creators to leverage their systems' full potential.
By implementing these recommendations, content creators can minimize buffering issues and deliver high-quality live streams to their audience.
10. Tips to Enhance Upload Speed for Streaming
To enhance upload speed and optimize the streaming experience, content creators can consider the following tips:
Opt for a dedicated internet connection with higher upload speeds, as streaming requires a robust and stable connection.
Close unnecessary applications and background processes that consume bandwidth, freeing up resources for streaming.
Adjust the stream settings to a lower resolution or frame rate if bandwidth limitations persist. It's better to have a stable stream with a slightly lower quality than to experience buffering or interruptions.
11. Frequently Asked Questions (FAQs)
1. What's the optimal video bitrate for 1080p broadcasts?
For 1080p broadcasts, the ideal video bitrate ranges from 3,500 to 6,000 Kbps. Aim for the lower end of the range (around 3,500 to 5,000 Kbps) when using a standard frame rate (30fps). If you're broadcasting at a high frame rate (60fps), aim for a bitrate of 4,500 to 6,000 Kbps.
2. Does bitrate affect video quality?
Yes, bitrate directly affects video quality. Higher bitrates result in better quality videos with more detail and clarity. However, it's important to find the right balance between bitrate and file size to avoid buffering issues and ensure smooth playback for viewers.
3. What bitrate should I use for recording 1080p 60fps?
When recording in full HD (1080p) at a frame rate of 60fps, a bitrate of 4,500 to 6,000 Kbps is recommended. This range allows for high-quality video capture while maintaining a manageable file size.
4. What happens if my bitrate is too high?
If the bitrate is too high, it can lead to larger file sizes, which may cause buffering issues for viewers with limited bandwidth or processing capabilities. It's essential to find a bitrate that balances video quality with smooth playback, considering the target audience's internet connection speeds.
12. Conclusion
In the realm of streaming video content, video bitrate plays a crucial role in delivering professional-looking live videos. Understanding bitrate, optimizing it for specific platforms, and considering other factors like frame rate and resolution are vital for achieving the desired video quality. By following the recommended bitrates, leveraging adaptive streaming technologies, and optimizing upload speed, content creators can ensure buffer-free broadcasts and offer viewers an immersive and visually captivating experience.
 3,039 total views,  39 views today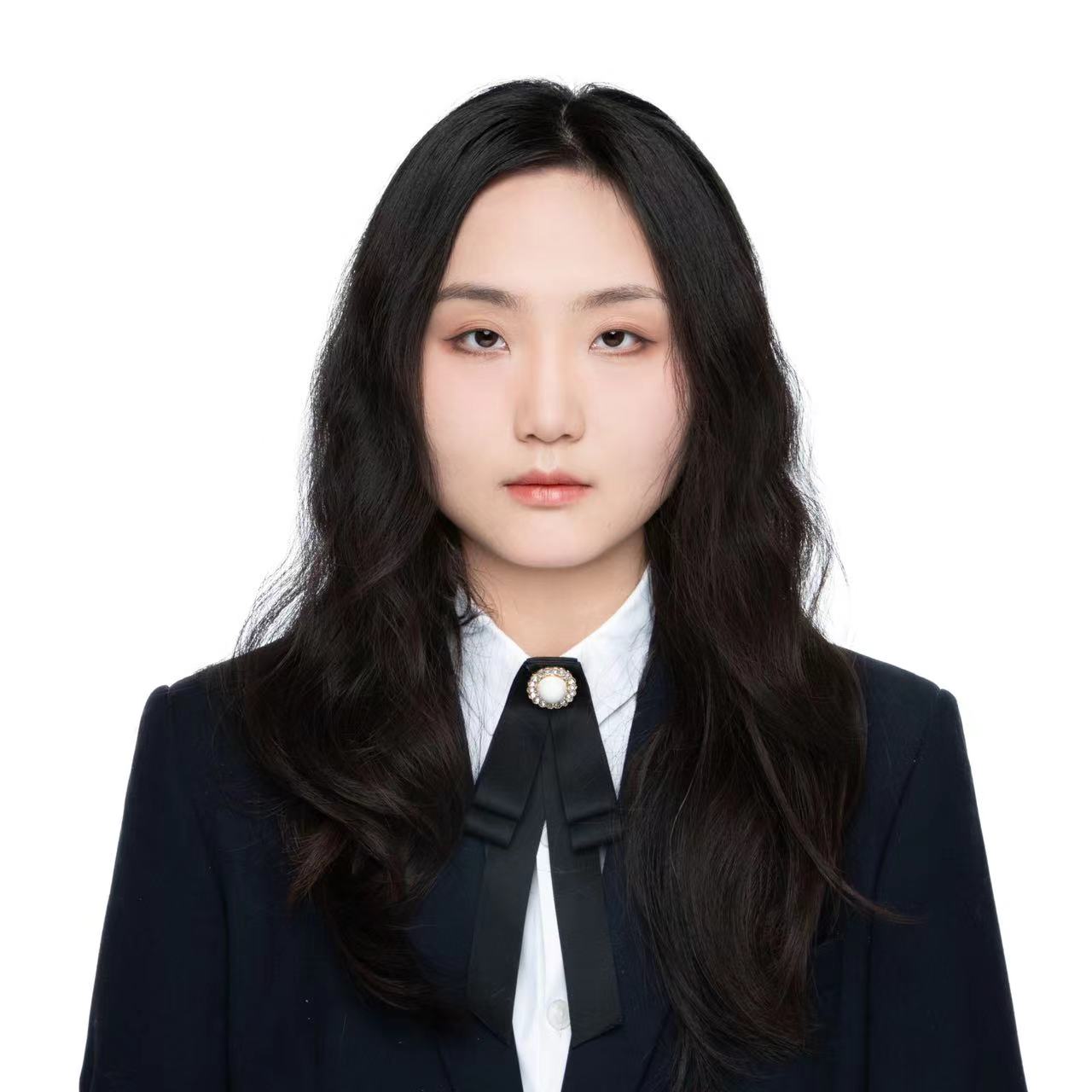 Pauline is a Marketing Specialist at YoloLiv, with over three years of experience in overseas digital marketing. She aims to produce high-quality and practical content for all tech lovers and dig deeper into the live streaming fields.