In the live streaming industry, maintaining a high-quality, consistent stream is key. Traditionally, the Real-Time Messaging Protocol (RTMP) has been the go-to choice for transferring video and audio data over the Internet. However, YoloLiv's new Ardent Streaming Protocol (ASP) is set to redefine the industry standards. In this article, we're going to explore why ASP is a game-changer in live streaming, presenting a viable alternative to the traditional RTMP setup. Let's delve into what makes ASP unique and why it's worth considering for your live-streaming operations.
Understanding the Traditional Live Streaming Setup
In a typical live stream, you have a computer or a standalone encoder that encodes and sends video over the internet using RTMP. How does RTMP streaming work? RTMP works by maintaining persistent connections and allowing low-latency communication to deliver streams smoothly and quickly. This protocol has been the favored solution for many due to its reliable performance and compatibility with most video players and servers. This data is then sent to your live streaming host, such as Facebook or YouTube, where it's processed and distributed to your viewers.
This process, while functional, has its weaknesses. Issues can arise during the connection from your encoder to the destination server, mainly due to packet loss or network disruptions. Unfortunately, RTMP doesn't handle packet loss very well, leading to glitches and pauses in your stream that can frustrate viewers.
How Does ASP Enhance the Streaming Experience?
We will uncover the features and benefits of ASP and illustrate how it could be your new go-to streaming protocol. So, whether you're an experienced live streamer or a newcomer looking to establish a reliable live stream, join us as we delve into the remarkable world of YoloLiv's ASP. Through this exploration, we hope to help you optimize your streaming protocol selection, ultimately enhancing your live streaming experience.
ASP aims to mitigate these issues by ensuring your encoded video makes it from your YoloBox to YoloCast servers even in less-than-ideal network conditions. It has been specifically designed to handle packet loss efficiently, which results in a smoother, more reliable live stream.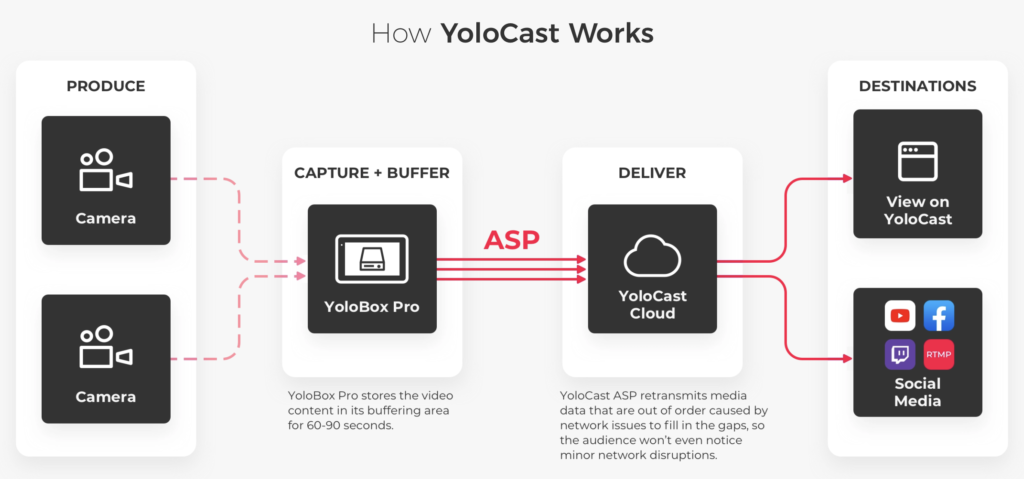 RTMP vs ASP: A Real-World Comparison
To understand how ASP outperforms RTMP, let's look at a simulated scenario involving 10%, 15%, and 20% packet loss on an RTMP and ASP stream.
In an RTMP stream, even a small packet loss of 10% causes buffering and syncing issues. As packet loss increases, the quality deteriorates drastically to the point of being unwatchable at 20%.
On the other hand, the ASP stream managed to maintain the quality even at 20% packet loss. While an extended duration of high packet loss may eventually lead to minor pauses, ASP ensures viewers pick up right where they left off once the connection is restored.
Understanding the Advantages of ASP
ASP's resilience to packet loss makes it ideal for use in less stable network conditions, like WiFi or cellular connections. It ensures viewers get a stable, high-quality video without glitches or pauses, vastly improving the live streaming experience.
Importantly, ASP doesn't increase your upload bandwidth. You still need to set your bitrate according to your available upload bandwidth. However, ASP allows you to utilize more of your bandwidth than you could with RTMP, making your streams even more efficient.
Conclusion
The Ardent Streaming Protocol by YoloLiv presents a powerful solution to the common problems faced during live streaming. It promises high-quality, reliable streams, making it a strong contender in the world of live streaming protocols.
Next time you're planning a live stream, consider giving ASP a go – it might just change your streaming experience for the better. Happy streaming!
 1,886 total views,  2 views today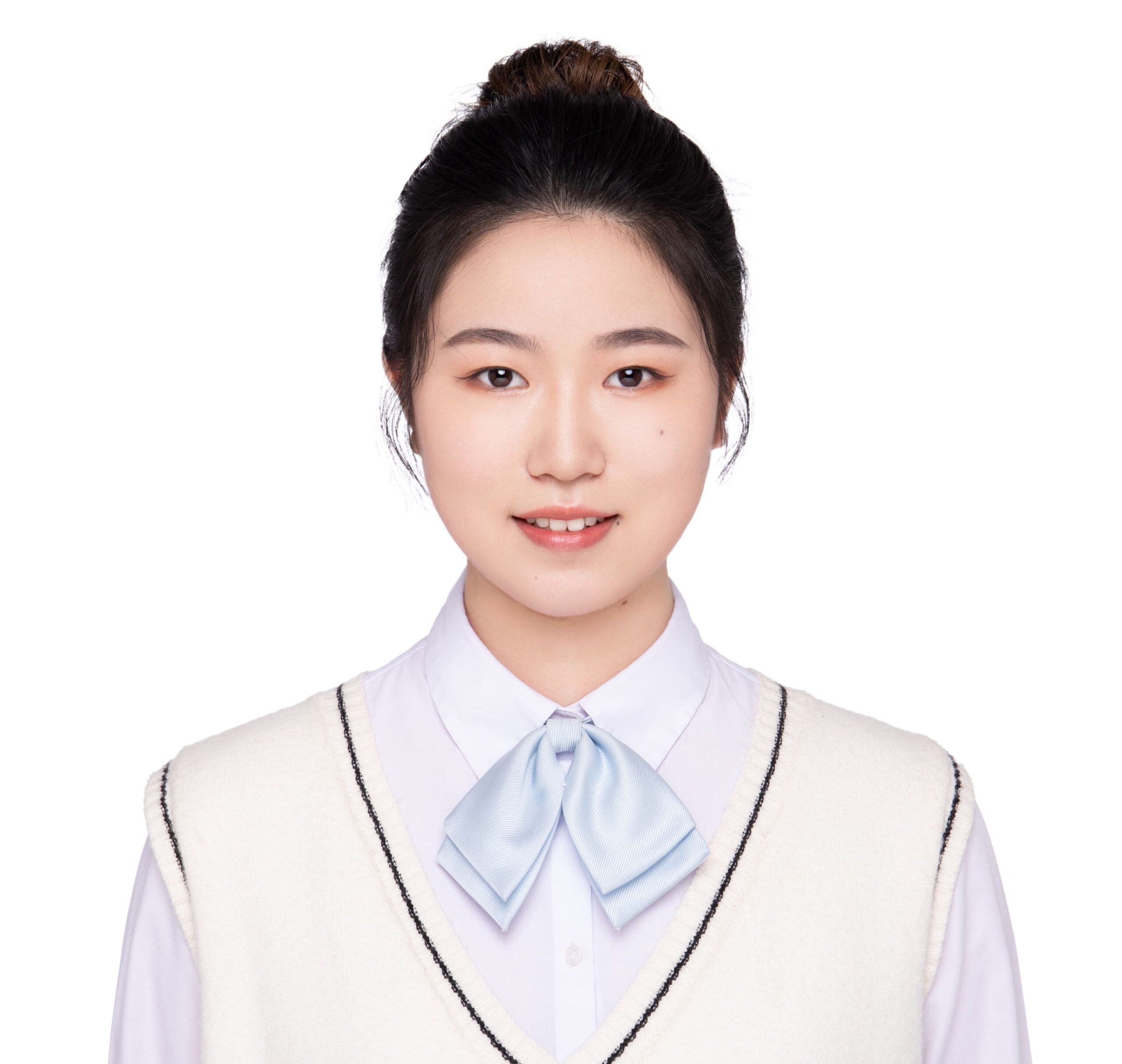 Hazel, the Marketing Specialist at yoloLiv. As an avid live-streaming enthusiast, She has dedicated countless hours to studying and immersing herself in this field. Her goal is to provide you with informative and engaging content that adds value to your streaming-related journey.