YoloCast offers a bunch of super useful features for you to broadcast easily while professionally.
One such feature allows you to schedule well-prepared, edited, and polished videos and go live without errors or glitches. Sound cool, right? Today, we are talking specifically about this great tool. Let's learn what Upload & Stream, or Simulated Live is and how you can benefit from it!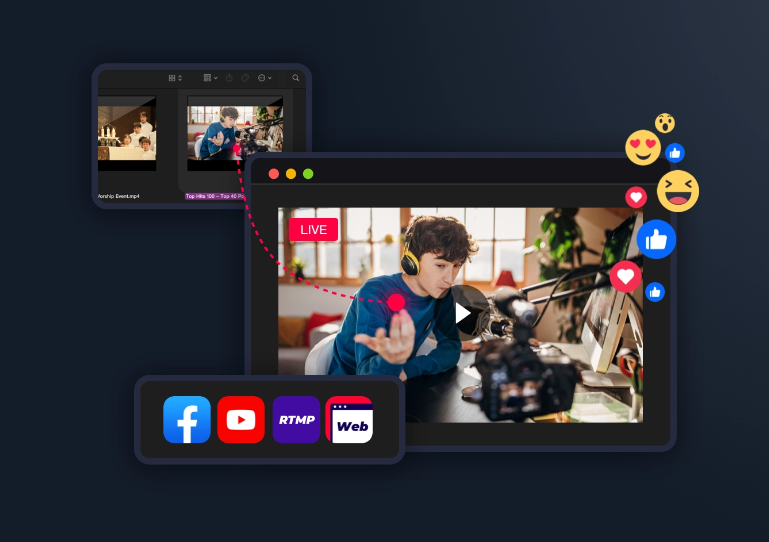 What is YoloCast's Upload & Steram?
YoloCast's Upload & Stream solution, also known as Simulated Live, is a simple yet super useful tool that allows you to stream pre-recorded video as if it were live.
This technique is often used for events such as webinars, online courses and other virtual events, where a presenter or speaker may not be available to deliver a live presentation in real time. With simulated live, the content is recorded in advance and then broadcast at a specific time to give the appearance of a live presentation.
👉 If you are interested in streaming your pre-recorded video content, please check out our guide dedicated to live streaming pre-recorded videos with YoloCast's Upload & Stream solution/Simulated Live.
How does YoloCast's Upload & Stream Work?
1. Upload your pre-recorded video
Upload any pre-recorded videos to YoloCast's Media center with up to 7TB of storage. Finished live streams, highlight clips, and trimmed videos are saved as well automatically.
2. Schedule it
The videos will start automatically at the date/ time you choose. You can also make it a recurring event to save time and plan for repeated live events like church of worship.
3. Reach your viewers
The pre-recorded video will be delivered to your audience wherever they are. It seems like it's happening in real-time even though it's not. And your audiences won't even notice.
How You Can Benefit from Using YoloCast's Upload & Stream?
#1 Reach a wider audience
YoloCast's Upload & Stream solution allows you to reach a larger audience than a traditional live event. Since the event can be recorded and replayed later, people who weren't able to attend the live event can still benefit from the content.
#2 Increase engagement
With YoloCast's Upload & Stream solution, you can engage your audience through chat, polls, and other interactive features. This can help you build a stronger connection with your audience and increase their engagement with your content.
#3 Work at your convenience
Upload & Stream allows you to create and deliver content on your own schedule. Take your time to produce high-quality content without the pressure of a live audience, and pre-record your presentation at a time that works best for you. YoloCast's Upload & Stream solution allows you to schedule pre-recorded videos to automatically go live, even if you are away or unavailable at that time.
#4 More control for your live productions
Livestreams are good, but Upload & Stream offers more control over the event's content and timing.
Pre-recorded live could come a lifesaver at times, whether you have a crucial broadcast but with fixed content, running long-hour live streams, or approach audiences from diverse timezones.
#5 Improve content quality
Since you can pre-record your content with the Upload & Stream solution, that means you can live stream content you have previously scripted, practiced, recorded and edited. You have the opportunity to refine your message and ensure that your presentation is polished and professional. No more anxiety of going live.
#6 Repurpose content
Once you've created a Simulated Live event with YoloCast's Upload & Stream solution, you can repurpose the content for other uses, such as a recorded webinar or a video course. This can help you extend the value of your content and reach new audiences.
#7 More cost-effective
Upload & Stream, or Simulated Live can be a more cost-effective option than a live event, as you can pre-record the event and then use a smaller production crew to simulate the live broadcast.
#8 Ensures 100% perfect content
For situations where the host or presenter wants to ensure that the content is delivered flawlessly, without the risk of technical difficulties or other issues that can occur during a live presentation, this feature can be especially useful. By pre-recording the content, any issues can be addressed before the video is streamed to the audience, and your live stream can always be 100% perfect!
How People Use Upload & Stream?
Church service: Let your message reach more people with little additional work.
Live announcements: Exciting event? New service or product? Bring your announcements to LIVE!
Webinars: Reach a larger audience by scheduling the webinar to play at a time that works for their audience.
Training sessions: Train employees on new skills or products without having to gather everyone in one location.
Product launches: Launch new products or services while ensuring that the presentation is professional and engaging.
Q&A sessions: Engage with their audience in real-time without the need for a live presenter.
Podcasts: Create a more engaging experience for their listeners.
YoloCast's Upload & Stream solution – Turn your videos into live streams. It offers all the benefits of live streaming without the stress or potential risks.
If you haven't get a chance to try it out, try it now with 14 days free trial. SING UP NOW!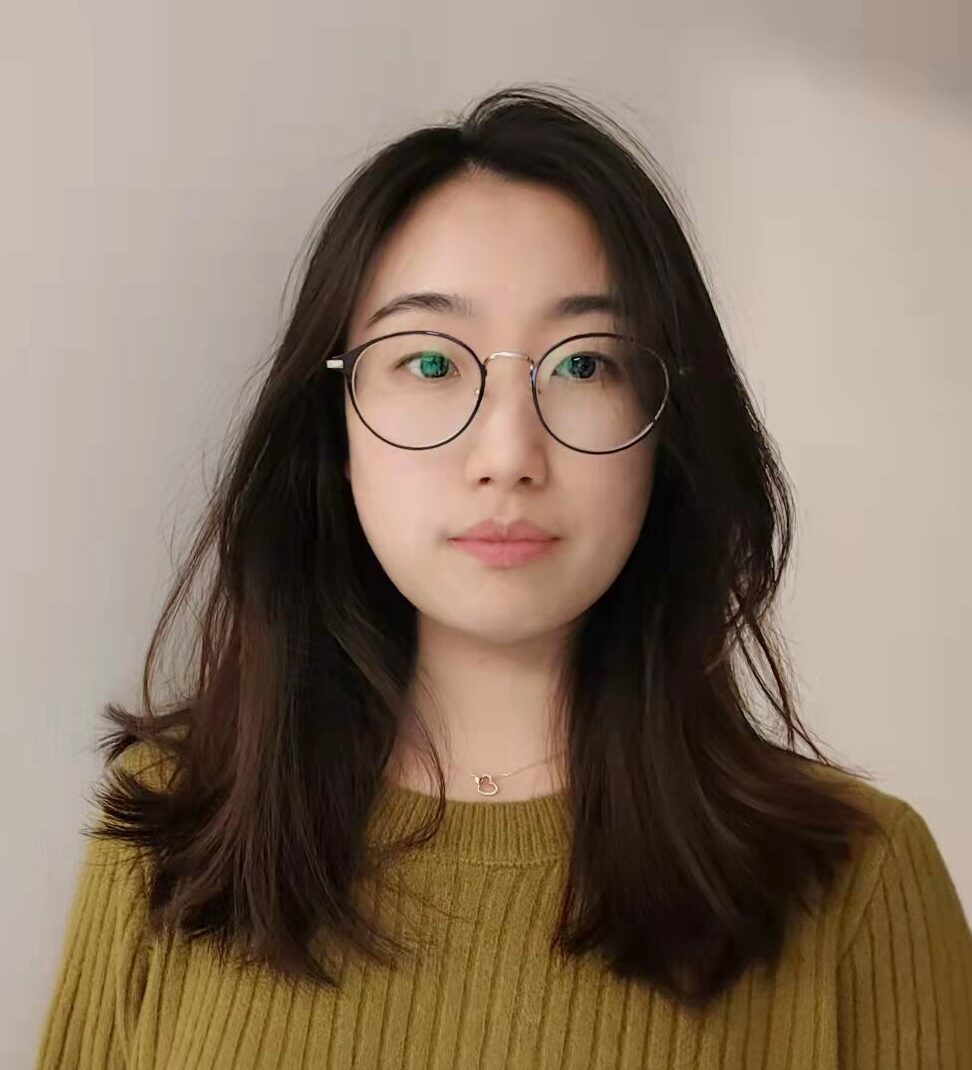 As product operation manager at YoloLiv,  Esther and her team stay focused on our customers' needs and constantly push forward new updates for YoloBox and Pro. Also, she contributed some blog posts from perspectives on how to enhance live streaming experience, live streaming sop for newbies, and more.