The world of video production has undergone a major transformation, with the emergence of remote video production techniques. No longer confined to traditional, on-site approaches, video production teams can now collaborate and produce content from different corners of the globe. This new approach is not only convenient but also cost-effective, making it an attractive option for businesses and content creators alike.
In this blog, we'll explore the ins and outs of remote video production, its benefits, and the tools you need to make it a success.
What is remote video production?
Remote video production refers to any scenario where the producer is not physically present in the same location as the individuals appearing on camera, be it a different room, building, city, state, country, or even continent.
To better understand this concept, let's consider an example. Picture a conference taking place, with the event being live-streamed and recorded simultaneously. The panelists and attendees are at the venue, engaging with each other on stage and being captured on camera. At the same time, the producer (or production team) could be located anywhere: in their company's headquarters several states away, at a nearby coffee shop, or even in their own home. Moreover, the producer could be overseeing another event occurring on the opposite side of the country, all while enjoying the comfort and convenience of their preferred workspace.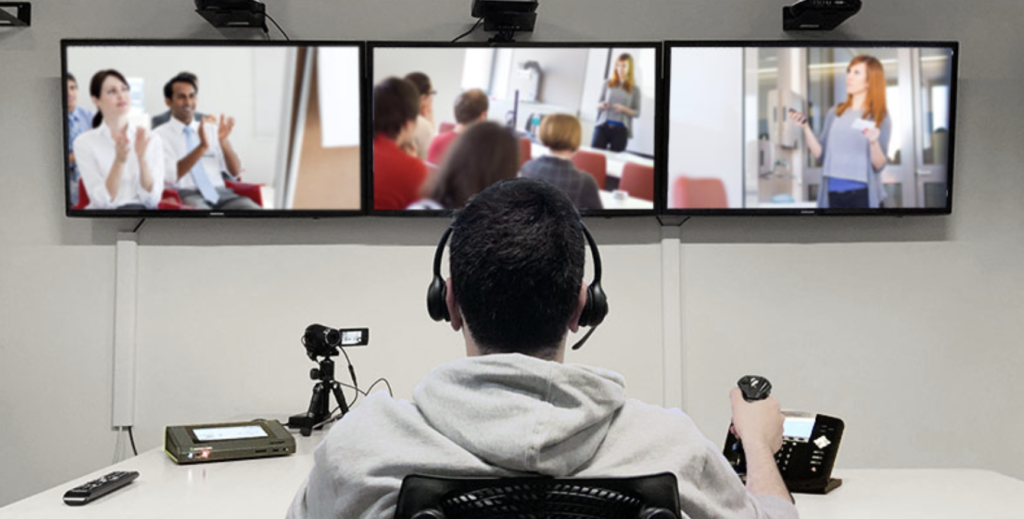 While this might seem far-fetched, it is entirely achievable with the help of modern technology. Numerous companies are now adopting remote video production methods to reduce expenses, increase efficiency, and provide greater flexibility to their production teams. This approach is particularly valuable in today's world, where working from home has become increasingly prevalent.
The Benefits of Remote Video Production
Cost Savings
Remote video production offers significant cost savings over traditional methods. Eliminating the need for expensive studio rentals, travel, and lodging expenses allows production teams to allocate resources more efficiently. This cost-effectiveness enables businesses to produce high-quality content at a fraction of the cost.
Flexibility
With remote video production, teams have the freedom to work from anywhere in the world. This flexibility allows them to collaborate seamlessly, irrespective of time zones and geographic boundaries. Moreover, remote video production provides the opportunity to work with a diverse talent pool, leading to more innovative and creative content.
Time Efficiency
Remote video production can save valuable time, as it eliminates the need for travel and on-location shoots. Furthermore, cloud-based editing and file-sharing tools streamline the production process, enabling faster turnaround times for content creation.
Safety and Sustainability
By reducing the need for travel, remote video production contributes to lower carbon emissions and a smaller environmental footprint. Additionally, this approach minimizes the risk of exposure to health hazards, such as the COVID-19 pandemic, by enabling teams to work safely from their homes.
Essential Tools for Remote Video Production
High-Quality Cameras
Investing in a high-quality camera is essential for capturing professional-grade footage. Choose a camera that offers excellent image quality, resolution, and color accuracy. Mirrorless and DSLR cameras are popular choices for remote video production, as they provide optimal performance and versatility.
Audio Equipment
Clear and crisp audio is vital for producing high-quality videos. Invest in a reliable microphone, such as a shotgun or lavalier mic, to capture professional-sounding audio. Additionally, consider purchasing an audio interface or mixer to enhance and control sound levels during recording.
Lighting
Proper lighting is crucial for creating visually appealing videos. Invest in quality lighting equipment, such as softboxes, LED panels, or ring lights, to achieve the desired look for your production. Understanding basic lighting techniques, such as three-point lighting, will also help you produce professional-looking videos.
Tripods and Stabilizers
Steady and stable footage is a hallmark of professional video production. Utilize tripods and stabilizers, such as gimbals or monopods, to ensure smooth and consistent shots throughout your production.
Remote Collaboration Tools
Cloud-based editing software and file-sharing platforms are indispensable for remote video production. They enable seamless collaboration and efficient workflows, allowing teams to work together in real-time, regardless of their location. Popular options include Adobe Creative Cloud, Frame.io, and Google Drive.
Video Conferencing and Communication
Maintaining clear communication with your team is essential for successful remote video production. Utilize video conferencing tools, such as Zoom or Google Meet, to conduct virtual meetings and stay connected. Additionally, instant messaging platforms, like Slack or Microsoft Teams, can facilitate quick and efficient communication among team members.
Tips for Successful Remote Video Production
Plan and Organize
Successful remote video production begins with thorough planning and organization. Develop a clear project timeline, establish deadlines, and assign tasks to team members. Keep everyone on the same page by utilizing project management tools, such as Trello or Asana, to track progress and collaborate efficiently.
Establish Clear Communication Channels
Establishing clear communication channels is critical for a smooth remote video production process. Designate a primary point of contact for each team member and ensure everyone is aware of their roles and responsibilities. Regular check-ins and virtual meetings can help maintain open lines of communication and address any issues that may arise.
Test Equipment and Technology
Before beginning production, test all equipment and technology to ensure they are functioning correctly. Familiarize yourself with the tools and software you'll be using and conduct trial runs to address any technical issues beforehand. This will help minimize disruptions and delays during the actual production process.
Prioritize High-Quality Audio
In remote video production, audio quality is often as important as the visuals. Always prioritize capturing high-quality audio by using professional equipment and properly positioning microphones. Additionally, consider investing in soundproofing materials or creating a designated recording space to minimize background noise and echo.
Optimize Internet Connection
A strong and stable internet connection is vital for remote video production, as it enables efficient collaboration, file sharing, and video conferencing. Invest in a reliable internet service provider and consider using a wired connection for optimal performance. Additionally, utilize tools like speedtest.net to monitor your connection speed and address any issues that may arise.
Backup and Protect Your Files
Backing up and protecting your files is essential to ensure the safety of your work. Utilize cloud-based storage solutions to securely store and share files with team members. Additionally, consider using external hard drives or NAS devices to create local backups of your work.
Be Patient and Adaptable
Remote video production can present unique challenges and require additional time and effort to coordinate. Be patient and adaptable, and be prepared to troubleshoot issues as they arise. Maintain open communication with your team and be willing to adjust your approach as needed to achieve the best results.
Conclusion
Remote video production is revolutionizing the way we create and collaborate on video content. By embracing these new techniques and leveraging the power of technology, video production teams can overcome traditional limitations and produce high-quality content from anywhere in the world. With the right tools, planning, and communication, remote video production can be a rewarding and cost-effective solution for businesses and content creators alike.
 3,559 total views,  11 views today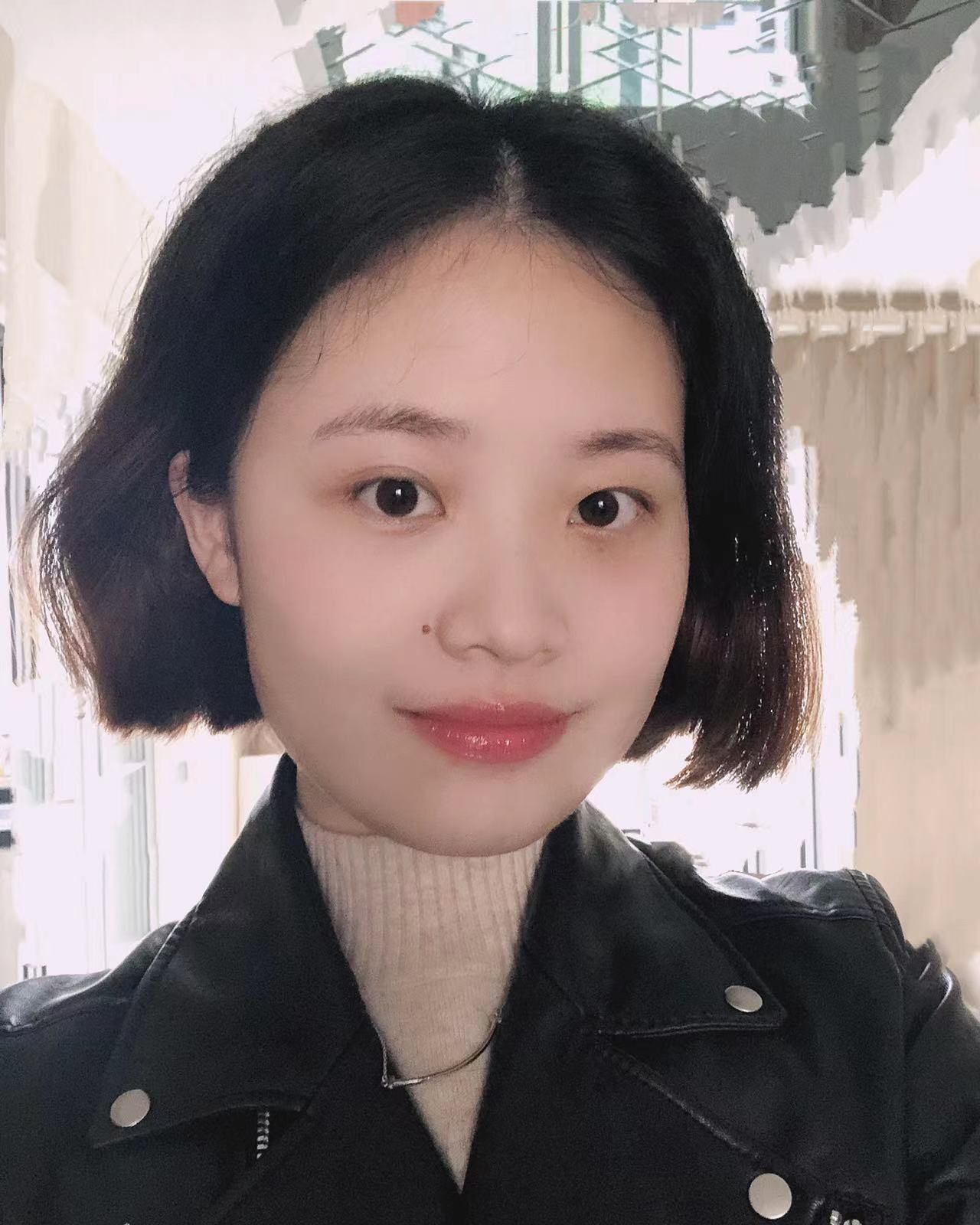 Meredith, the Marketing Manager at YoloLiv. After getting her bachelor's degree, she explores her whole passion for YoloBox and Pro. Also, she contributed blog posts on how to enhance live streaming experiences, how to get started with live streaming, and many more.