At YoloLiv, we value the feedback and inquiries we receive from our customers. Lately, we have been inundated with emails containing various questions about the relationship between YoloBox and YoloCast, YoloCast subscriptions, tutorials, and specific features of both products. We understand that clarity and knowledge are crucial in making informed decisions and maximizing the potential of these powerful live-streaming tools.
That's why we are dedicating this blog post to address the most frequently asked questions and provide comprehensive insights into the dynamic synergy between YoloBox and YoloCast. So, let's dive in and shed light on these important topics to equip you with the information you need for a seamless live-streaming experience!
1. Do I need to subscribe to YoloCast after buying a YoloBox?
YoloBox and YoloCast are two distinct products in our live streaming lineup, each offering unique capabilities that cater to specific needs. To draw a comparison, their relationship is akin to that of the iPhone and iCloud, where they complement each other while serving different purposes.
If YoloBox provides all the functionalities you require for your live streaming endeavors, you can undoubtedly continue using it as your primary solution. However, with YoloCast, you gain access to additional benefits that can significantly enhance your streaming experience. Features such as ASP (Ardent Streaming Protocol) and Network Bonding ensure a more stable network connection and smoother video quality, diminishing the chances of interruptions or buffering. Moreover, YoloCast boasts a myriad of advanced features that cater to professional streaming needs, providing an array of options for those seeking to take their live streaming to the next level.
Should you find any of these advanced features valuable and worthy of investment, subscribing to a YoloCast plan unlocks a world of possibilities. By integrating YoloCast into your streaming setup, you can harness the full potential of its capabilities and achieve unparalleled streaming performance.
In summary, while YoloBox serves as a comprehensive live streaming solution on its own, YoloCast offers additional features and enhancements that can elevate your streaming quality and reliability. The decision to invest in YoloCast ultimately depends on your specific requirements and the extent to which you desire to optimize your live streaming setup. 
YoloCast Key Features:
Ardent Streaming Protocol
Concurrent Live Streams
Real-Time Analytics
Stream Diagnostics
Automated Captions
Highlight Clipping
Video Replacement
Stream Privately
Video Monetization
Video Trimming
Live DVR
Backup Stream
Geo-Analytics
Learn more about YoloCast: https://www.yololiv.com/yolocast-overview
2. Do I need to subscribe to YoloCast to use the multistreaming feature?
When it comes to multistreaming, both YoloBox and YoloCast support this feature. However, there are important distinctions between the two in terms of the number of simultaneous destinations they support.
YoloBox allows you to stream to up to three destinations concurrently. YoloCast takes multistreaming to a whole new level by enabling you to stream to up to 30 destinations simultaneously. This extensive reach empowers you to connect with your audience across various platforms, enhancing visibility and maximizing engagement opportunities.
If YoloBox satisfies all your multistreaming requirements and meets the demands of your streaming objectives, there is no need to make any changes. If not, subscribe to YoloCast.
3. What is the difference between YoloCast Events and Standard Events?
YoloBox and YoloCast offer seamless integration, simplifying the process of creating and managing live stream events. While Standard Events are designed for YoloBox, YoloCast Events are specifically tailored for YoloCast, and the two platforms synchronize effortlessly to enhance your streaming experience.
The benefits of creating YoloCast Events on YoloBox:
Easy Setup: When you want to stream directly from your YoloBox, creating a YoloCast event on YoloBox eliminates the need for complicated RTMP setups. With a few simple steps, you can create a YoloCast event on YoloBox, and the live event will automatically appear on YoloCast as well. This streamlined process saves time and effort, allowing you to focus on adding video inputs and fine-tuning your stream.
Remote Control: Once you have created a YoloCast event on YoloBox and added video inputs, you are not bound to stay with YoloBox for live streaming control. This is especially beneficial for outdoor streaming or scenarios where you need to move away from your streaming setup. You can conveniently return to your studio or desired location to remotely manage your YoloCast event from your laptop. From adding destinations and graphics to pushing the "Go Live" button and recording, you have full control over your stream from anywhere. This flexibility empowers you to create captivating live streams while enjoying the freedom to move and focus on engaging with your audience.
4. How to use YoloCast events on YoloBox?
To create a YoloCast event seamlessly, follow these simple steps:
Navigate to the YoloCast Events tab within your YoloBox interface.
Tap on the "+" icon to create a YoloCast event,
You will be presented with various options to customize your YoloCast event:

Stream Method: Choose the appropriate stream method for your needs. If you wish to utilize the ASP (Ardent Streaming Protocol) feature, select "Stream with ASP." Please note that the ASP feature requires a subscription to the Business or Exclusive plan.
Event Title: Provide a descriptive title for your event, ensuring it accurately represents the content or purpose of your live stream.
Description: Add a brief description that provides additional context or information about your event.
Content Type: Select the appropriate content type that aligns with the nature of your live stream (e.g., sports, music, gaming, etc.).
Thumbnail: Select a thumbnail image that visually represents your event and catches the audience's attention.
Privacy: Choose the desired privacy settings for your event, determining whether it will be publicly accessible or require a password.
Start Date and Time: Set the date and time for your event's start.
End Time: Specify the anticipated duration of your live stream by setting the end time.
Destinations: Select the destinations where you want your live stream to be pushed.

Once you have entered all the necessary details, tap on the Create button to finalize the creation of your YoloCast event.
Congratulations! Your YoloCast event is now successfully created. Simultaneously, an event will also be generated on the YoloCast dashboard, ensuring synchronization and accessibility across both platforms.
5. Captioning and translation options
1. Does YoloCast support real-time captions?
YoloCast currently does not support real-time captions during live streams. This means that viewers cannot see captions while watching your livestream. However, after the live stream concludes, you have the ability to generate captions and publish them. Once published, viewers will be able to view the captions.
2. How can viewers download my live stream with captions?
Viewers cannot download live streams with captions, but they can watch the recorded streams with captions on the YoloCast platform. 
3. Since I can download the text for the captions, can I translate it and upload the translation?
Yes, you can download the text for the captions, and translate them into another language. Once the translation is complete, you can upload the translated captions. Once published, your viewers will be able to enjoy the video with the translated captions.
Important: The YoloBox mentioned in the blog post refers specifically to YoloBox Pro or YoloBox Mini. YoloBox OG is excluded.
Both YoloBox and YoloCast offer a wealth of features and functionalities that cater to the diverse needs of content creators, professionals, and live streamers alike. By addressing the most commonly asked questions, we hope to have provided you with a deeper understanding of these powerful tools and their incredible potential.
If you have any further inquiries or need personalized assistance, please email us at contact@yololiv.com, our dedicated support team is always here to help. Or you can post in our Official YoloLiv Users Group to get help from your fellow peers. Happy streaming!
 6,163 total views,  3 views today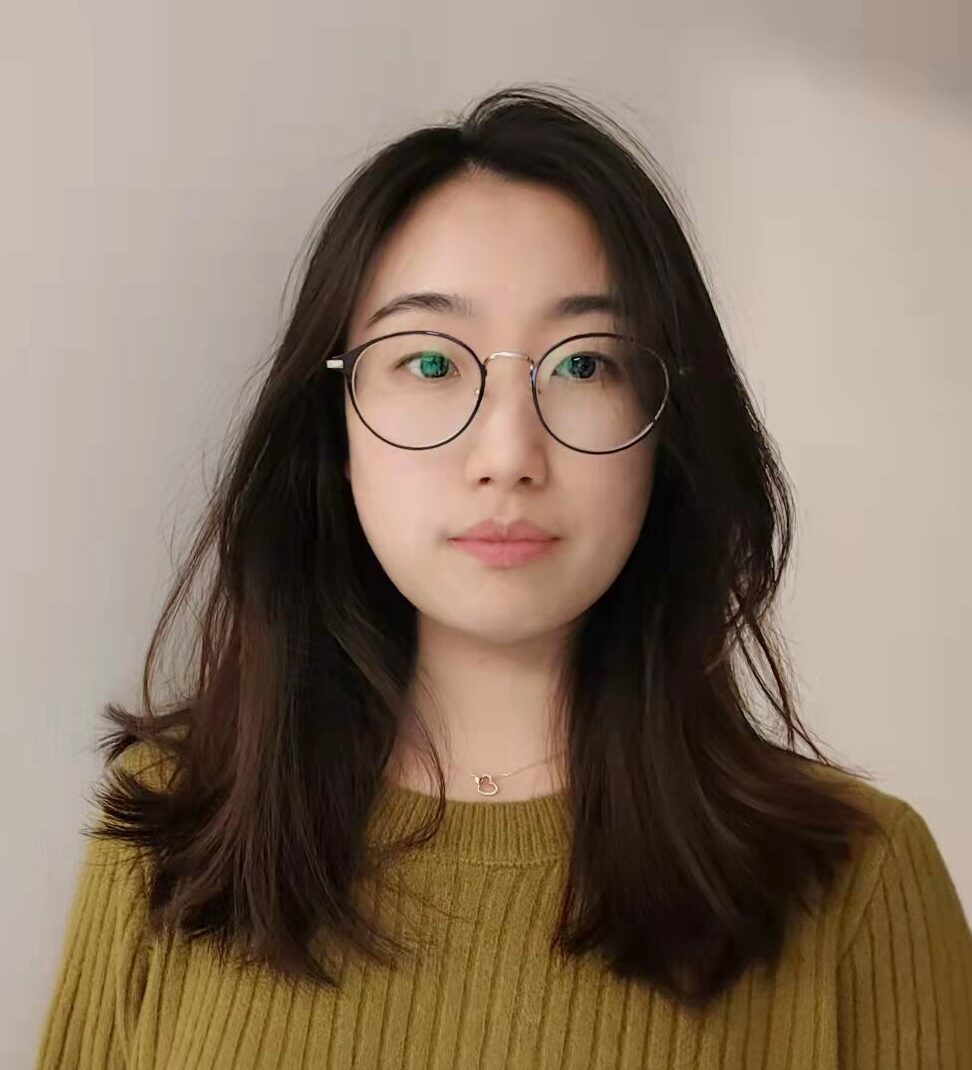 As product operation manager at YoloLiv,  Esther and her team stay focused on our customers' needs and constantly push forward new updates for YoloBox and Pro. Also, she contributed some blog posts from perspectives on how to enhance live streaming experience, live streaming sop for newbies, and more.