The internet has revolutionized the art world, offering artists unprecedented opportunities to showcase their talent and connect with a global audience. Livestreaming has emerged as a powerful tool for artists to share their creative process, interact with viewers, and build a dedicated community of art enthusiasts. Whether you prefer traditional art forms or digital mediums, art livestreaming allows you to engage with your audience in real time and provide a unique behind-the-scenes experience.
Why Create an Art Livestream?
Livestreaming your art brings numerous benefits to both artists and viewers. By livestreaming, you can:
Grow a Following: Livestreaming allows you to reach a wider audience and attract art enthusiasts who are interested in your creative process.
Foster Community: Livestreams provide a platform for artists and viewers to connect, interact, and share their love for art, creating a supportive and engaged community.
Connect with Other Artists: Livestreaming enables collaboration and networking with fellow artists, fostering creativity and inspiration.
Sell Artwork Online: Livestreams give you the opportunity to showcase your artwork to potential buyers, increasing the chances of sales and commissions.
Receive Immediate Feedback: Livestreaming provides real-time feedback from viewers, allowing you to improve your techniques and engage in artistic dialogue.
Share Artistic Journey: Livestreams document your artistic journey, capturing the evolution of your skills and showcasing your dedication and progress.
Choosing the Right Livestreaming Platform
Selecting the appropriate livestreaming platform is crucial for maximizing the reach and impact of your art streams. Here are some popular platforms to consider:
Facebook
Facebook offers an excellent platform for building an audience, communicating with followers, and livestreaming. While it is more suitable for shorter videos, Facebook can be an integral part of your online presence and can help you engage with your existing followers.
YouTube
YouTube is ideal for longer content and has a dedicated community of subscribers who are passionate about art. By livestreaming on YouTube, you can tap into a large audience and benefit from the platform's monetization features.
Instagram
Instagram is a visually driven platform that allows you to showcase your artwork and connect with fans through direct messages (DMs). While its livestreaming feature has limitations, it can still be useful for building a fan base and engaging with followers.
Twitch
Originally known for gaming, Twitch has expanded to include a thriving creative community. Artists on Twitch can stream for extended periods, and the platform offers multiple ways to monetize streams through viewer support. Twitch provides a promising opportunity for art streamers with less competition compared to other platforms.
Picarto
Designed exclusively for creative livestreaming, Picarto focuses on digital artists and provides features such as channel subscriptions. While it caters more to digital art, traditional artists can also benefit from the platform's community and streaming capabilities.
Setting Up an Art Livestream
To ensure a successful art livestream, you need to set up the right equipment and software. Consider the following components for your livestream setup:
Cameras
Utilize multiple cameras to capture different angles of your artistic process. You can create engaging picture-in-picture layouts, showcasing both your artwork and your face simultaneously. iOS devices, webcams, or digital cameras can serve as affordable options for capturing high-quality video.
Microphone
Invest in a dedicated microphone or use headphones with built-in microphones to ensure high-quality audio for your livestream. Clear audio is essential, especially for viewers who may listen to your livestream in the background while working.
Lighting
Good lighting is crucial for creating visually appealing livestreams. Use additional lamps or dedicated camera lights to illuminate yourself or your artwork. Adequate lighting enhances the visibility of your artwork, showcases texture and technique, and makes your movements more visible.
Tripods and Camera Mounts
Tripods or camera mounts help you position your cameras accurately, especially when capturing overhead shots of your artwork. Consider using adjustable phone stands or specialized camera mounts to achieve the desired angles and perspectives.
Art Streaming Software
Select a reliable art streaming software to facilitate the transition from your artistic process to a polished livestream. YoloCast, for example, offers multicamera livestreaming and live-editing capabilities, allowing you to switch between camera angles and add graphics, logos, and prerecorded videos seamlessly.
Screencasting Tools for Digital Artwork
If you specialize in digital artwork, you'll need a screencasting tool to capture and stream your computer or tablet screen.
Network Strength
Since livestreaming involves uploading video content, a reliable internet connection is crucial. Aim for a minimum upload speed of 3 Mbps to ensure a smooth and uninterrupted livestream. Test your internet speed using websites like speedtest.net to verify the upload speed.
Tips for Livestreaming Your Artwork
Livestreaming your artwork is an art form in itself. Here are some tips to enhance your art streams and engage your viewers effectively:
Use Picture-in-Picture Layouts
If you are streaming from multiple angles, consider using picture-in-picture layouts to show both your artwork and your face simultaneously. This allows viewers to see your artistic process and your reactions, creating a more engaging experience.
Engage with Your Viewers
Pay attention to the comments and messages from your viewers during the livestream. Interact with them in real time, answer their questions, and acknowledge their feedback. Building a connection with your audience is crucial for fostering a supportive community.
Become Part of the Community
Livestreaming is not just about showcasing your art; it's also an opportunity to be part of a larger artistic community. Take the time to watch and support other artists' livestreams, participate in art-related discussions, and collaborate with fellow creators. By engaging with the community, you expand your reach and establish meaningful connections.
Promote Your Stream Ahead of Time
Create anticipation for your livestream by scheduling it in advance and promoting it on your social media platforms. Share the stream link, along with graphics and a schedule of what you'll be creating during the stream. This helps build excitement and ensures that your followers are aware of your upcoming livestream.
Brand Your Videos
Make your livestreams easily recognizable and visually appealing by incorporating your branding elements. Include your logo, use consistent colors and fonts, and create a cohesive visual identity for your livestreams. This helps viewers associate your streams with your art and enhances your overall brand presence.
Use Calls-to-Action
Guide your viewers to take specific actions during and after your livestreams. Include calls-to-action (CTAs) in the form of text overlays, graphics, and verbal prompts. Encourage viewers to follow your channel, subscribe to your content, become patrons, or visit your website to purchase your artwork. CTAs help drive engagement and facilitate conversions.
Repurpose Your Content
Maximize the value of your livestreams by repurposing the recorded footage on other platforms. Download your streams and consider uploading them to YouTube or creating shareable snippets for platforms like Facebook. Repurposing your content allows you to reach a broader audience and extend the lifespan of your livestreams.
Conclusion
Art livestreaming offers artists an incredible opportunity to showcase their talent, engage with a community, and monetize their artwork. Whether you choose to livestream traditional or digital art, selecting the right platform, setting up the necessary equipment, and implementing best practices can make your livestreams more successful and enjoyable for both you and your audience. Embrace the power of livestreaming to take your art to new heights and connect with art enthusiasts worldwide.
FAQs
1. How can art livestreaming help me grow as an artist?
Art livestreaming allows you to reach a wider audience, receive real-time feedback, and connect with other artists. By sharing your artistic journey and engaging with viewers, you can improve your techniques, build a following, and foster a supportive artistic community.
2. Which livestreaming platform is best for traditional artists?
Platforms like Facebook, YouTube, and Twitch are suitable for traditional artists. Facebook provides a platform for building an audience, while YouTube offers longer content options. Twitch has a growing creative community, with extended stream durations that cater to traditional art forms.
3. Can I livestream digital art as well?
Absolutely! Livestreaming is an excellent platform for showcasing digital art. Platforms like Twitch, YouTube, and Picarto cater to digital artists specifically, offering features that enhance the digital art livestreaming experience.
4. What equipment do I need to start art livestreaming?
Basic equipment for art livestreaming includes cameras (such as iOS devices or webcams), a microphone for clear audio, adequate lighting to enhance visibility, tripods or camera mounts for positioning, and art streaming software to facilitate the livestreaming process.
5. How can I engage with my viewers during the livestream?
Engaging with your viewers is crucial for building a community. Monitor the comments and messages in real time, respond to questions and feedback, and create a welcoming and interactive atmosphere. By acknowledging your viewers, you create a more personal and engaging livestream experience.
 2,187 total views,  23 views today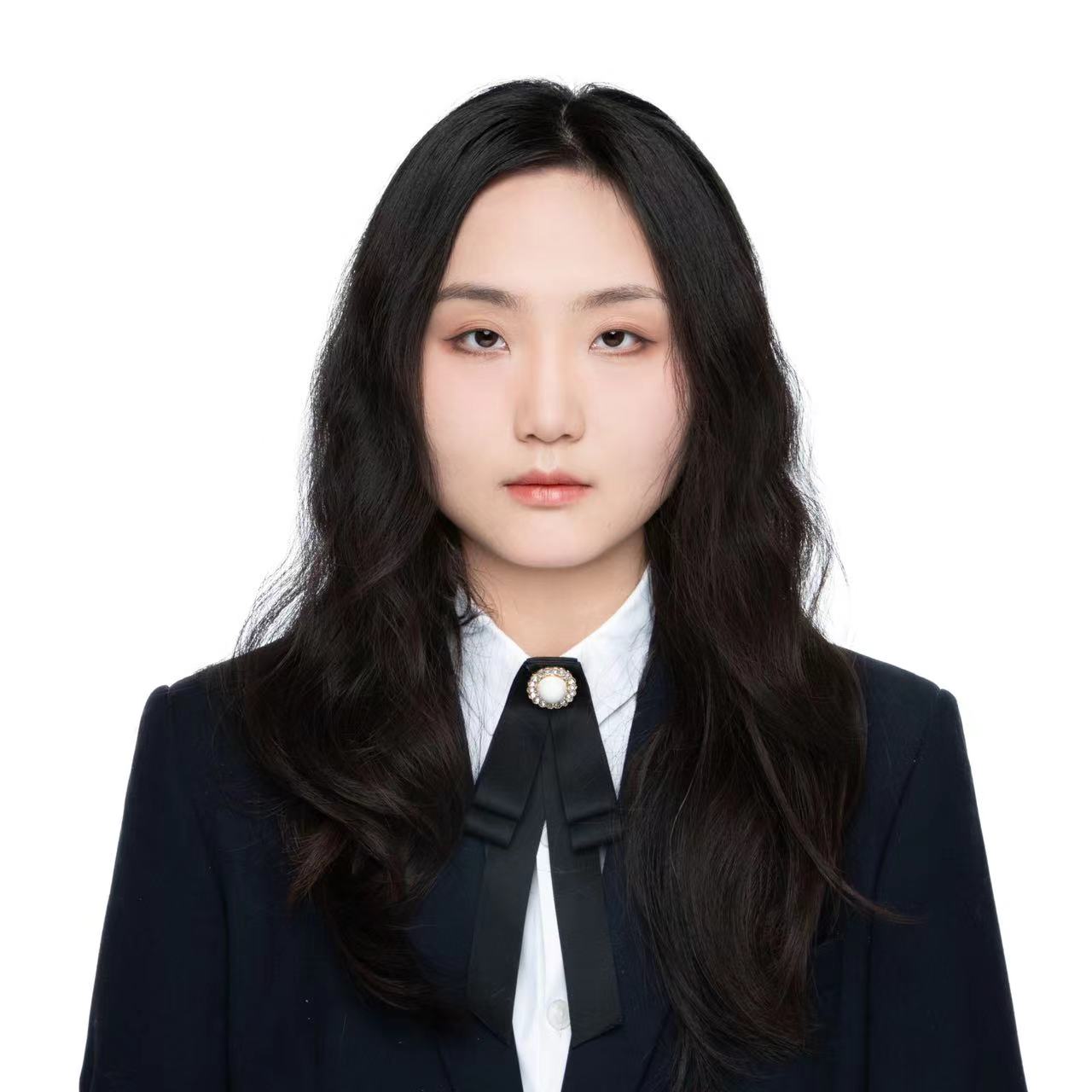 Pauline is a Marketing Specialist at YoloLiv, with over three years of experience in overseas digital marketing. She aims to produce high-quality and practical content for all tech lovers and dig deeper into the live streaming fields.