In recent years, the world of podcasting has exploded in popularity, providing an easy and accessible platform for creators to share their ideas and connect with audiences around the world. And now, with the rise of video podcasts, content creators are taking things to the next level by combining the intimacy and accessibility of audio with the engaging power of video.
In this article, we'll explore what video podcasts are, how they work, and why they're becoming an increasingly popular medium for creators across a range of industries. We'll also take a look at some of the benefits of video podcasts, as well as some of the challenges and considerations that come with creating this type of content.
What is a Video Podcast?
At its core, a video podcast is simply a podcast that includes video as well as audio content. Unlike traditional podcasts, which are typically audio-only, video podcasts add a visual element to the mix, providing viewers with a more engaging and immersive experience.
In many cases, video podcasts are simply recordings of the podcast hosts and guests as they record the audio portion of the podcast. However, some creators take things a step further by incorporating additional visual elements, such as slideshows, graphics, or other on-screen content, to supplement the audio portion of the podcast.
The Benefits of Video Podcasts
So why are video podcasts becoming such a popular medium for creators? There are a number of benefits to this format that make it an attractive option for anyone looking to share their ideas and engage with an audience.
One of the biggest benefits of video podcasts is their ability to provide a more engaging and immersive experience for viewers. By incorporating video, creators can add an additional layer of depth and context to their content, making it easier for viewers to connect with and understand the ideas being presented.
Video podcasts also provide creators with an additional channel for promoting their content and reaching new audiences. By posting video podcasts on platforms like YouTube or Vimeo, creators can tap into a massive audience of viewers who may not be familiar with the podcasting world.
Finally, video podcasts can be a great way for creators to monetize their content. By incorporating visual ads or product placements into their video podcasts, creators can earn additional revenue and support the ongoing production of their content.
How to Create a Video Podcast
So how do you go about creating a video podcast of your own? Here are some of the basic steps you'll need to follow:
Choose your topic: Just like with any other type of content, the first step to creating a successful video podcast is to choose a topic that you're passionate about and that will resonate with your target audience.
Plan your content: Once you've settled on a topic, it's time to start planning your content. This might include brainstorming episode ideas, creating an outline or script for each episode, or developing a storyboard for any visual elements you plan to include.
Gather your equipment: In order to create a high-quality video podcast, you'll need some basic equipment, including a camera, microphone, and lighting setup. There are a wide range of options available for each of these pieces of equipment, so do your research and choose the ones that best fit your needs and budget.
Record your podcast: With your equipment in place, it's time to start recording your podcast. This might involve setting up a dedicated recording studio, or simply finding a quiet, well-lit space to record.
Edit your video: Once you've recorded your podcast, it's time to edit the video and audio content together. This might include adding in any visual elements you've planned, as well as cutting out any mistakes or unnecessary content.
Publish your video podcast: Finally, it's time to publish your video podcast and start promoting it to your audience. This might involve posting the video to YouTube or Vimeo, embedding it on your website or social media channels, and promoting it through email newsletters or other marketing channels.
Tips for Producing High-Quality Video Podcasts
While creating a video podcast can be a lot of fun, it's also a challenging and time-consuming process that requires careful planning and attention to detail. Here are some tips to help you produce high-quality video podcasts that engage your audience and build your brand:
Invest in high-quality equipment: While it's possible to create a video podcast with just a smartphone and a microphone, investing in high-quality equipment can make a big difference in the final product.
Focus on lighting and sound: When it comes to creating a high-quality video podcast, lighting and sound are two of the most important factors to consider. Make sure you have good lighting and sound quality to ensure a professional-looking final product.
Keep it short and sweet: While there's no set length for a video podcast, it's generally a good idea to keep things relatively short and focused. Aim for episodes that are around 20-30 minutes long, and make sure you're staying on topic throughout the episode.
Incorporate visual elements strategically: While visual elements can be a powerful tool for engaging viewers, it's important to use them strategically and thoughtfully. Make sure any visual elements you include are relevant to the content of the episode and enhance the overall viewing experience.
Challenges and Considerations for Video Podcast Creators
While video podcasts offer a range of benefits to creators, there are also some challenges and considerations to keep in mind when creating this type of content. Some of the most important include:
Technical challenges: Producing a high-quality video podcast can be a technically challenging process, requiring expertise in everything from camera operation to video editing to sound mixing.
Cost considerations: Investing in high-quality equipment and hiring experienced professionals to help produce your video podcast can be expensive, making it important to carefully consider your budget before embarking on this type of project.
Distribution challenges: While platforms like YouTube and Vimeo offer a great way to reach new audiences, they also come with their own set of challenges, including fierce competition for views and the need to constantly promote your content to stay relevant.
Examples of Successful Video Podcasts
If you're considering creating a video podcast of your own, it can be helpful to look to some of the most successful examples of this format for inspiration. Here are a few of the most popular video podcasts currently available:
The Joe Rogan Experience: Hosted by comedian and MMA commentator Joe Rogan, this long-form podcast features interviews with a wide range of guests on topics ranging from science and technology to politics and culture.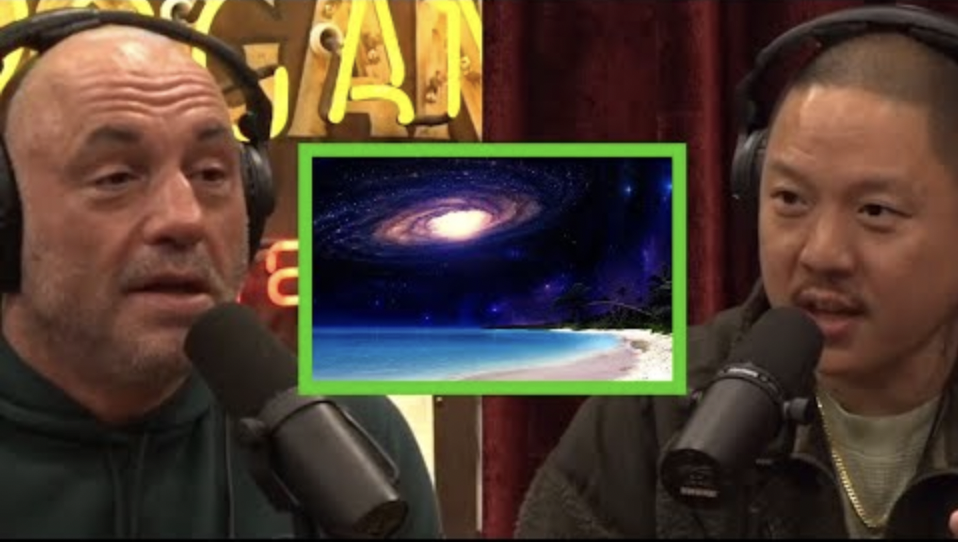 Hot Ones: In this unique interview show, host Sean Evans interviews celebrities while they eat increasingly spicy chicken wings.
TED Talks: While not technically a podcast, the TED Talks series of videos offers a great example of how video can be used to engage viewers and share ideas.
The Future of Video Podcasting
As more and more creators experiment with video podcasts, it's clear that this format is here to stay. From comedians and musicians to scientists and entrepreneurs, creators across a range of industries are finding new and innovative ways to use video podcasts to connect with audiences and share their ideas.
Looking ahead, it's likely that we'll see even more growth and evolution in the world of video podcasting in the coming years. With new technologies and platforms emerging all the time, there are endless opportunities for creators to experiment and push the boundaries of what's possible with this medium.
Conclusion
Video podcasts are a powerful and engaging way for creators to connect with audiences and share their ideas. By combining the intimacy and accessibility of audio with the engaging power of video, video podcasts offer a unique and exciting medium for anyone looking to produce high-quality, engaging content.
Whether you're a comedian, musician, scientist, or entrepreneur, video podcasts offer endless opportunities for sharing your ideas and building your brand. So why not give it a try and see where this exciting new medium can take you?
 3,833 total views,  7 views today