Yellow Duck is a popular tool that allows you to stream your audio and video content from your computer to your Instagram followers. It provides an easy way to connect with your audience and share live content in real time. In this article, we will guide you through how to set up Yellow Duck on Windows.
Yellow Duck on Windows
Step 1: Download and Install Yellow Duck
To begin, download the Yellow Duck application for Windows from the official website. Once the download is complete, locate the downloaded file and open it.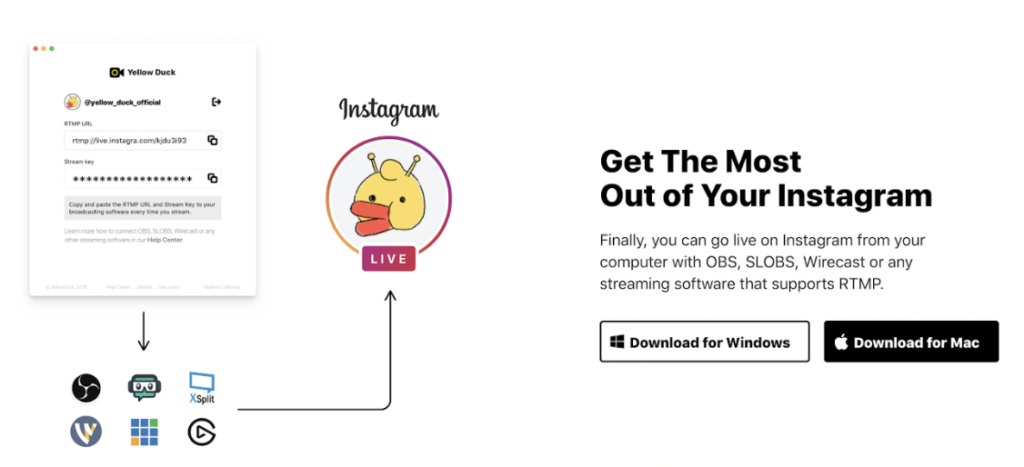 For Chrome users, you may need to allow the download by clicking "Keep" in the bottom-left corner of your browser.

Step 2: Run Yellow Duck and Complete Installations
Run the Yellow Duck application and follow the on-screen instructions to install it on your Windows PC. During the installation process, you may be prompted to install additional software packages that are required for Yellow Duck to function correctly. Wait for the installation to complete.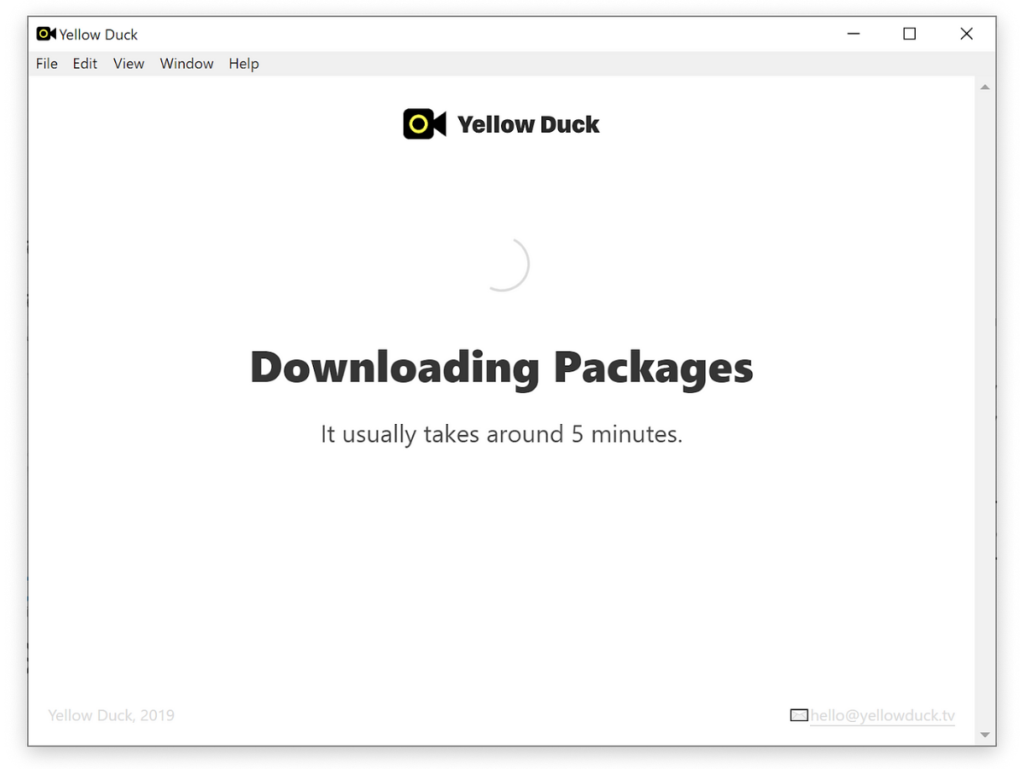 Step 3: Log in to Your Instagram Account
Launch Yellow Duck on your Windows PC and log in to your Instagram account using your credentials. Note that you may encounter various Instagram warnings during this process. If you face any access issues, refer to the article provided by Yellow Duck on how to avoid or fix them.
Yellow Duck on Windows
Step 4: Obtain Your RTMP Link and Stream Key
After successfully logging in, Yellow Duck will provide you with your unique RTMP link and stream key. These credentials are essential for connecting external devices and initiating your live stream. Remember that the stream key has a limited validity period, so it's crucial to start your stream promptly.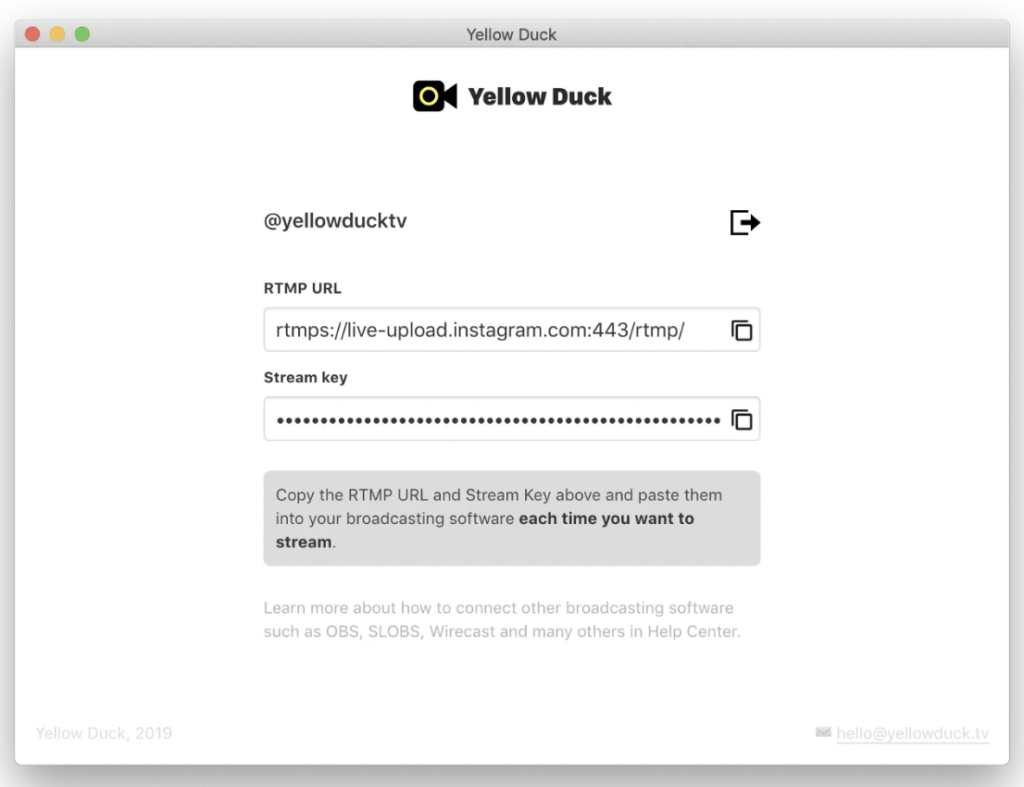 Step 5: Copy and Use Your RTMP Link and Stream Key
Copy the RTMP link and stream key provided by Yellow Duck and use them with the device or encoder of your choice. This flexibility allows you to connect various devices or software encoders to Yellow Duck for seamless streaming to Instagram. Keep in mind that the stream key is valid for only a few minutes, so it's essential to use it and start the stream promptly.
Conclusion
By following the steps provided in this article, you can easily set up Yellow Duck on your Windows computer and start live streaming on Instagram. Connect with your audience, share engaging content, and make the most of this powerful tool to enhance your Instagram presence.
Apart from Yellow Duck, are there any other solutions available for live streaming on Instagram? Yes! Let's take a look at Instream from YoloLiv. It is an all-in-one multicam vertical streaming solution. All premium features are built-in, such as chroma key, picture-in-picture, graphic overlays.
Whether you opt for Yellow Duck or any other alternative, make sure to follow the platform's guidelines and policies for live streaming to ensure a smooth and enjoyable experience.
 5,227 total views,  147 views today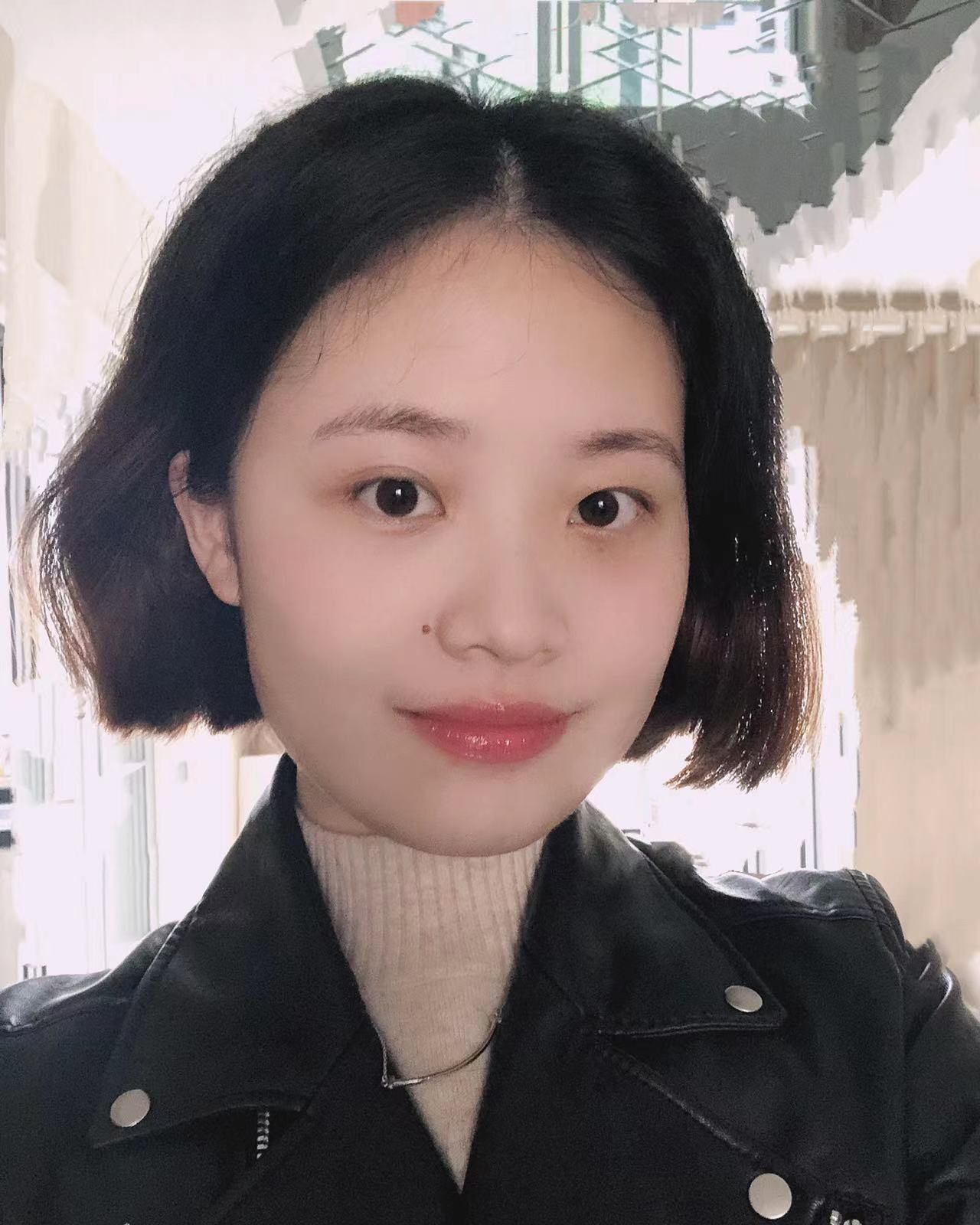 Meredith, the Marketing Manager at YoloLiv. After getting her bachelor's degree, she explores her whole passion for YoloBox and Pro. Also, she contributed blog posts on how to enhance live streaming experiences, how to get started with live streaming, and many more.