Why Submit a Bug Report
YoloLiv prides itself on our customer support, and customer feedback is vital to help us create better products and ecosystems for our customers.
At YoloLiv, while we have thousands of customers creating live-streaming daily, we are never happy when even one single customer has a poor experience. To help us troubleshoot and resolve your issues more quickly, please fill in the below form as detailed as possible. Thank you in advance for your patience and cooperation.
How to Submit a Bug Report
#1 Basic Information for Device and Account
The first and most important information for us to troubleshoot for you is your account and device information, which includes your Yololiv account email, device model, firmware & software versions of the device, and the serial number. You can easily find this info by going to Account > About Device.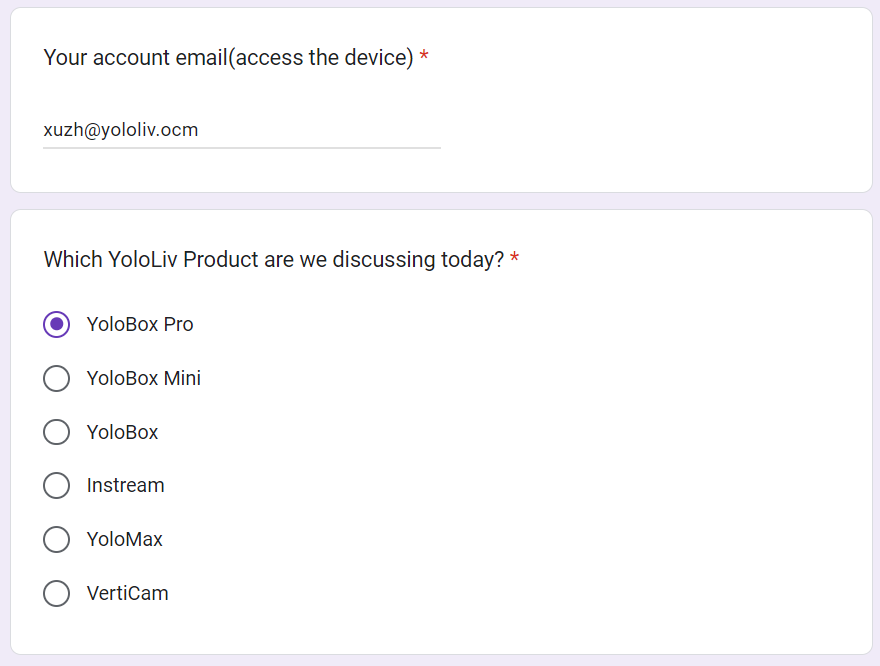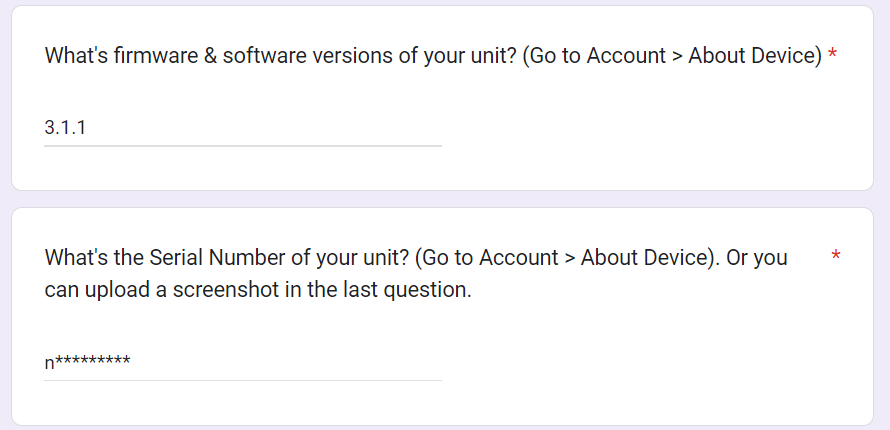 #2 How You Use the Device (The Network & Setup)
The network matters when it comes to issues, especially those with live streaming. So be sure to tell us what network you use while the issue occurs. And which input and output ports (both video and audio ) you connected, the device brand and model, and the features you were using at that time.
#3 Test As Much As You Can
There are a few things we suggest you try before submitting a bug report.
Reboot the device to see if it works
Do a factory reset and see if it works
Usually, most issues can be solved using the 2 ways.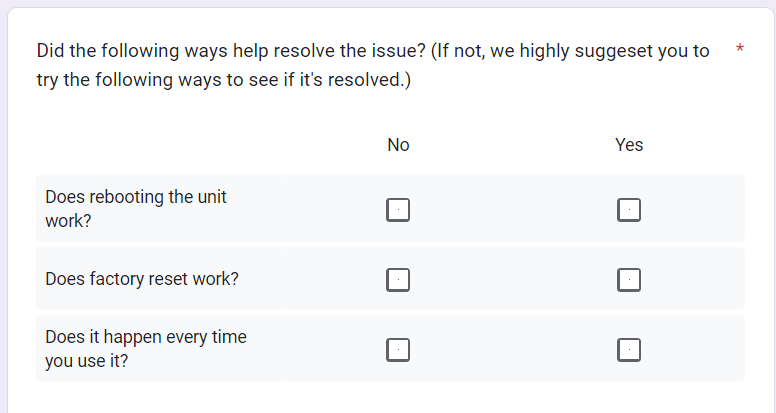 #4 Process to Reproduce & Your Attachments Are Important
The last but most important information for us to resolve your issues is your detailed description of the issue, the process to reproduce it, and please also upload videos or pictures of the issue, which can provide valuable clues and details you may not have thought to include in the description field.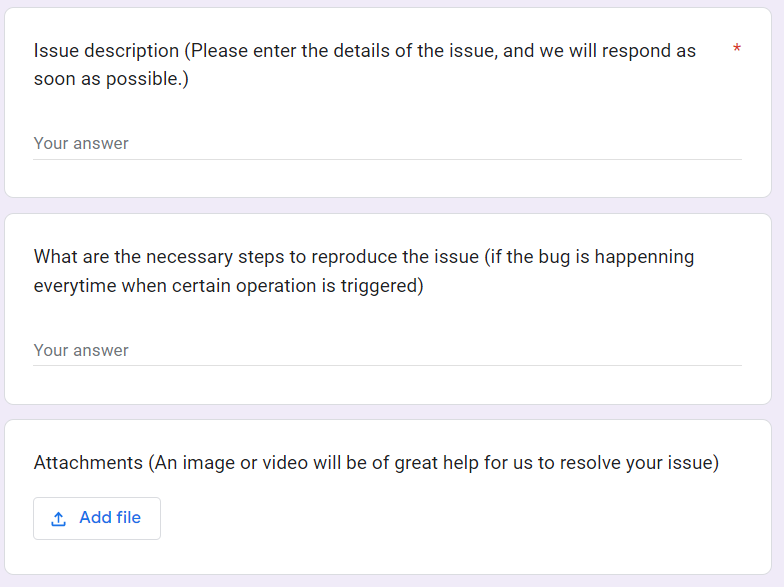 Conclusion
We constantly release updates and provide overall enhancements and improvements to add additional value to your live streams while giving you a seamless experience.
So do not hesitate to submit a bug report to us if you encounter any issues, our dedicated support team will take care of your feedback and get back to you as soon as possible. Also, we welcome your suggestions or request for features if you have any in mind.
Happy Streaming!

Cerise is a support specialist at YoloLiv with three years of experience working as a Customer Support Specialist in the consumer electronics industry. She also produces articles including video productions, tips and tricks and expert knowledge in the audiovisual industry.