Intro
Live streaming is fun, but sometimes the setup can be overwhelming. The YoloBox Pro is ultra portable and lets you create multi-cam streams and recordings.

Tom Buck

Tom Buck has reviewed our product –YoloBox Pro.
He thinks that even though there are quite a few options out there when it comes to multi-cam live streaming, but when it comes to ultra portable multi-cam live streaming. There are a lot of pros to the YoloBox Pro. So let's see how well it performs in a real-world workflow!
And he shares with us some of the features and capabilities, and just kind of awesome stuff that we can do with the YoloBox Pro.
Basic Features & Functions
What the heck is the YoloBox Pro, to begin with?
Well, it's listed as a portable multi-camera, encoder, streamer, switcher, monitor and recorder.  That's a lot of things! So in terms of physical design, the YoloBox looks a lot like an on-camera monitor or recorder, something like an Atomos Ninja or something like that.Although, it's a little bit bigger. It is, what are the dimensions? 8.6 inches by 5.1 inches by 1.1 inches. And how much does it weigh? It weighs 750 grams.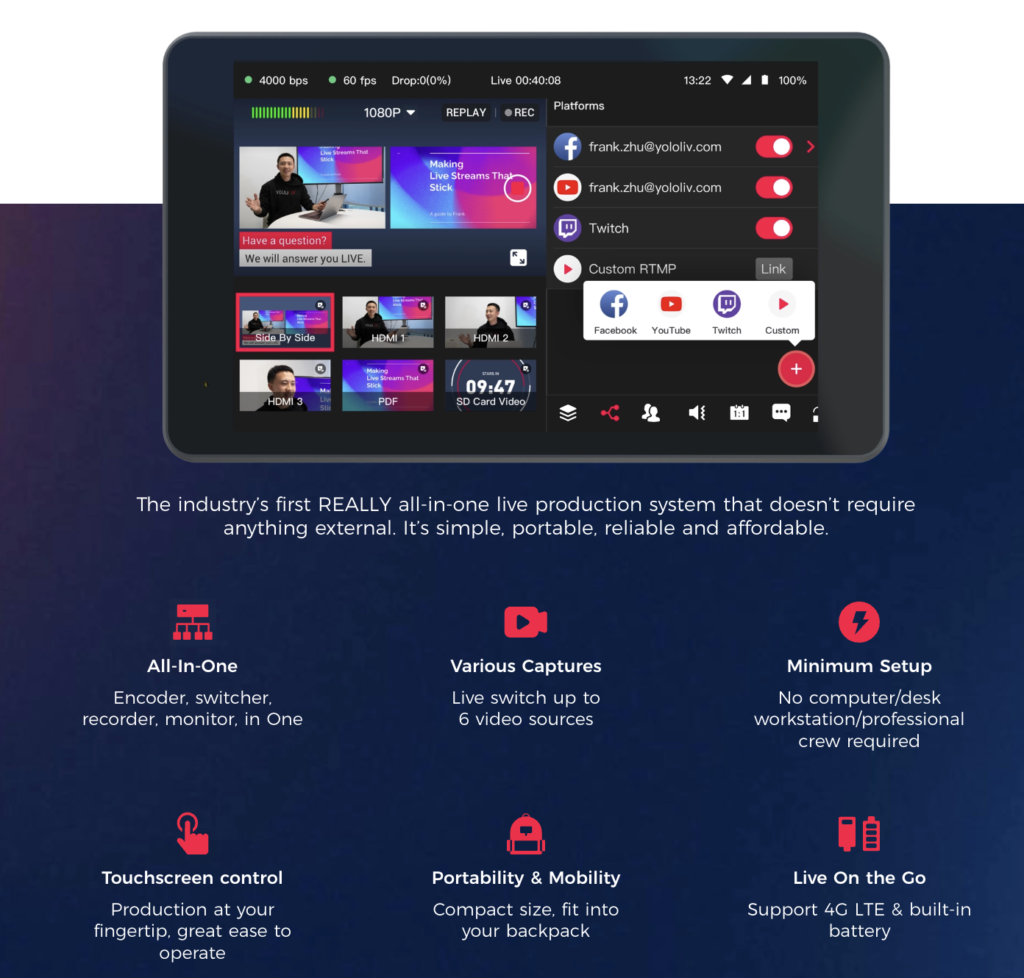 On the bottom, you have an SD card slot, a SIM card tray, the power button and you have 1/4-20 tripod mount. And then on the top, you have all of the different IO ports. And that's what makes the YoloBox so special is, it has three HDMI input. So, it's kind of going into the world of the ATEM mini, which has four HDMI inputs, but it also has a USB input. So, you could connect something like a webcam to it and use that in addition to your HDMI sources. And it's got an HDMI output, so you can send the  signal from the YoloBox into something else.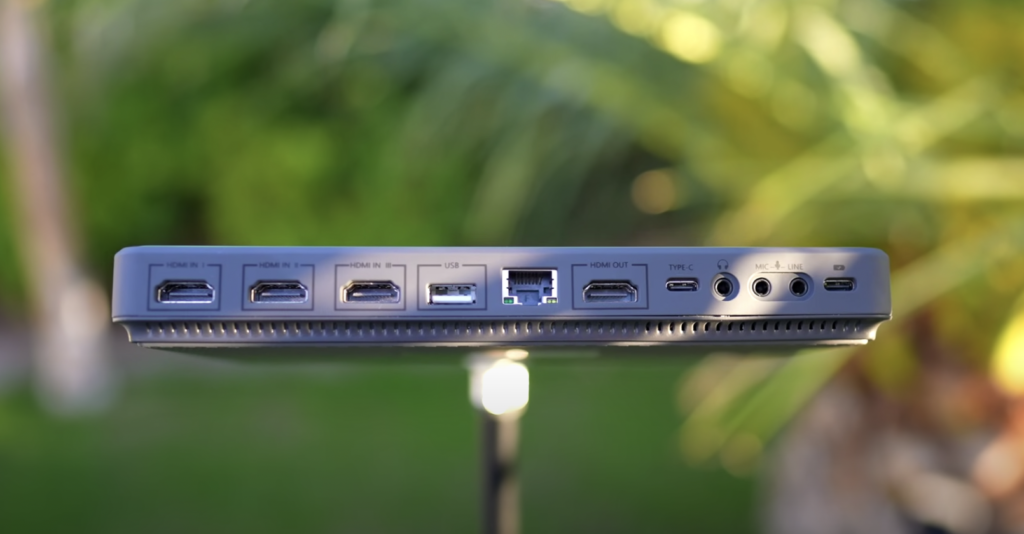 If you want to send it into some other kind of system or device or monitor or whatever it might be, then it also has USB type C for connecting to different devices. It's got a headphone output. It has audio inputs for both mic and the line input, so if you're doing something direct with a microphone, or you're doing something else that involves a line output, like you're coming from a mixer or something, you can connect that straight to the YoloBox. And it has a USB-C charging port. The charging port is separate. So that means, when you have everything connected, you can still charge it or run it off of wall power if you need to, and it's not taking up one of the other usable ports.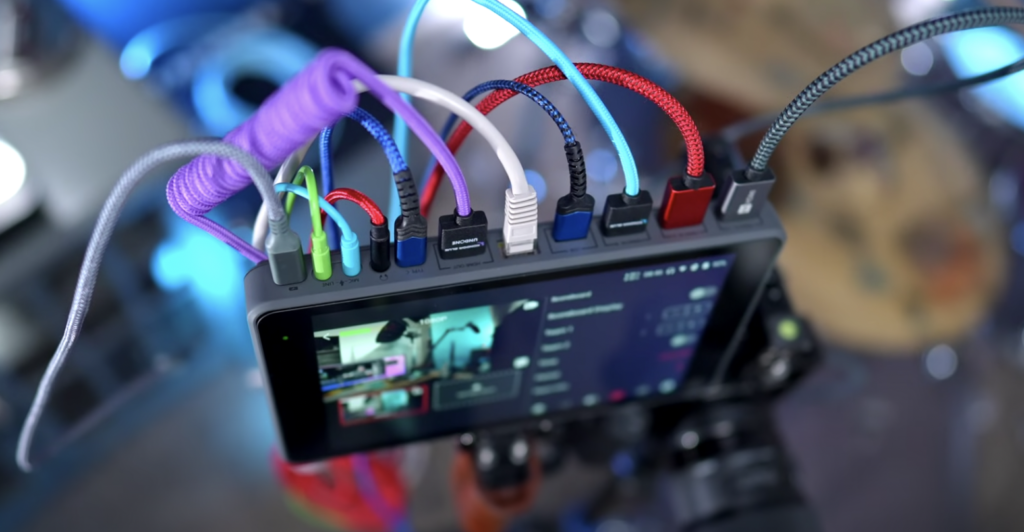 So basically, now you've ended up with multiple video sources that you can switch between, during live streams, and you can live stream directly from the YoloBox.
Camera & Input Compatibility
In terms of camera compatibility, the YoloBox Pro has taken everything that I've thrown at it. So, I've connected Canon cameras, Sony cameras, GoPros, computers, gaming consoles, basically anything I've connected to it, at any frame rate, has been able to work within the YoloBox. The actual output for streams and recordings is 1080/60. So that's the actual maximum of the YoloBox, but it hasn't stuttered for a second with any kind of input that I've connected to it.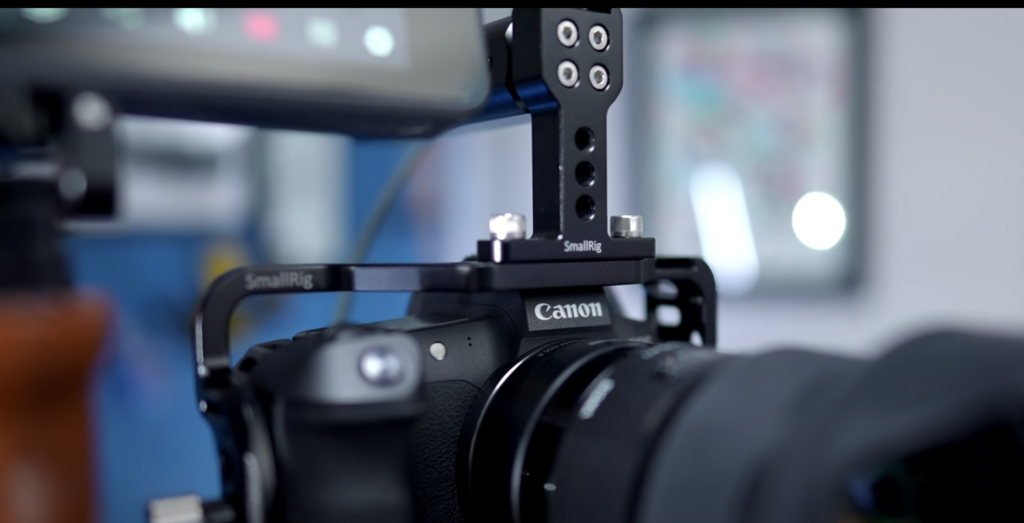 Software/Firmware Updates
Now, one of the big benefits, too, of the YoloBox is that it is updated. It feels kind of constantly like every few weeks, or every month or so, there's another update.
In fact, as I'm recording this video, there's an update that pops up that's gonna allow us to do chroma key green screen. We can set bitrate control at up to 50,000 kbps. We can record continuously in one single clip. We can live stream to Facebook under single platform streaming, and of course, just standard bug fixes and improvements.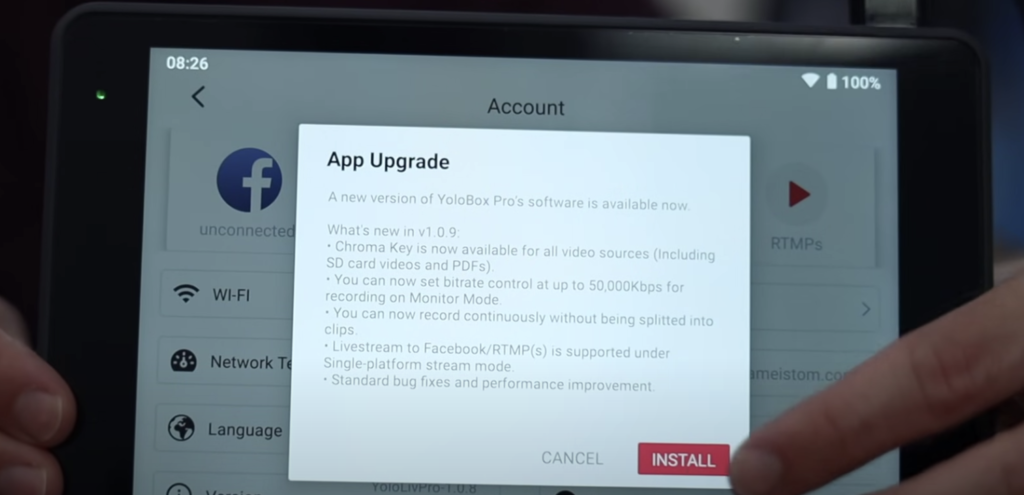 So anytime an update is available, when you turn on the device, and it connects to a network, it'll pop up! and then you just click the install button and the update will install, and then you're good to go.
Streaming Platform Options
You have a lot of options on where you can stream to, you can go to YouTube and Facebook, Twitch, or you can just enter in your own RTMP link and stream to. If you have your own network, or your own setup or something like that.
And when you create a stream, you can see all the different platforms there that you can stream to, so that way, you can choose one or multiple. If you want to stream to multiple platforms at once, which is kind of amazing, because sometimes you have to pay for additional services to stream to more than one platform. And again, you can do that just right out of the box.
Network Connectivity
When it comes to streaming, you have a few different options of how you can connect the YoloBox. The easiest way that I use most of the time is just wifi. It connects easily to any wifi network, whether that's your regular router or even just the hotspot on your phone, that's one of the easiest ways to make this mobile.You can also insert a SIM card. If you have a SIM card that's connected to a data plan, and that way it will run entirely independently.
You don't need an external network or anything. You can just do everything from the YoloBox. And of course, you have an ethernet port up on the top, so you can hardwire it in and connect that way.You basically have every option that you could want in terms of ways to connect to networks, to stream.
Touch Screen & Operating System
And everything is controlled through the touch screen, which, fortunately, does run on an Android operating system. So it's responsiveness, and the way that it works feels very much just like a smartphone. It's not a crummy touch screen that's not responsive or anything. It's a really nice display, it is an eight inch LCD display. The original YoloBox had a seven inch, and it has a brightness rating of 400 nits. So, it's pretty darn bright.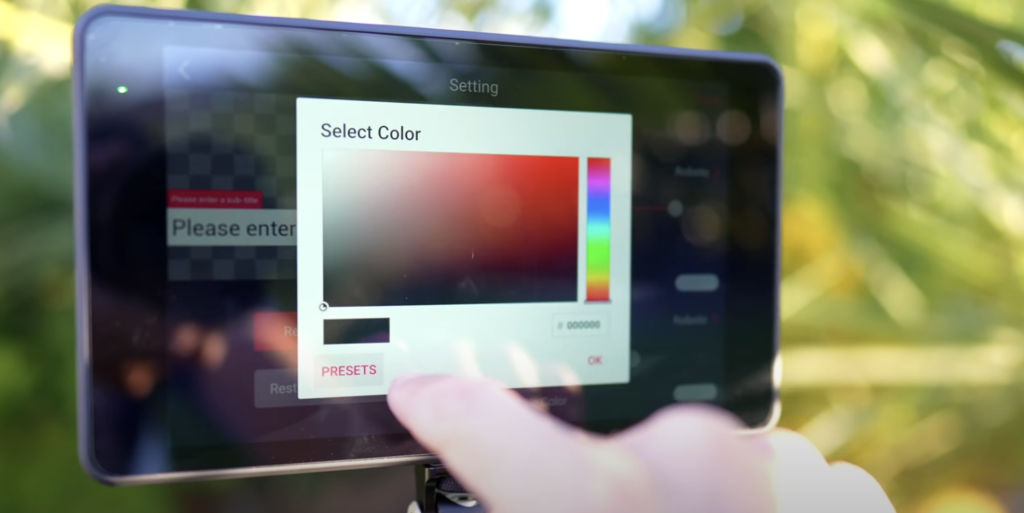 As you might know, I live in the desert, and I've been able to use this outside, pretty easily from time to time, without it being totally washed out by the sun or anything like that. So it's a really nice display. And it does say that the chip inside is a Qualcomm 660, but I'm not qualified to talk about Qualcomm because I don't have a lot of experience with that. All I know is, it works good.
Live Stream Video & Audio Source Setup
Tom Buck shows us how to get into some of the basic functionality of setting up a stream. You can check it in this video.
Battery & Power
The built-in battery is a 10,000 milli-amp hour battery. So it lasts a pretty long time. It's tough to give an exact amount of time of how long the battery will last, because so much depends on how many devices you're using, what kind of network you're using, how bright the display is, how many platforms are streaming too. So it can vary quite a bit, but I've been able to get through several hours of streaming off of the battery with no issues, and it works really well.And of course, you can also then run it off of USB-C power as well.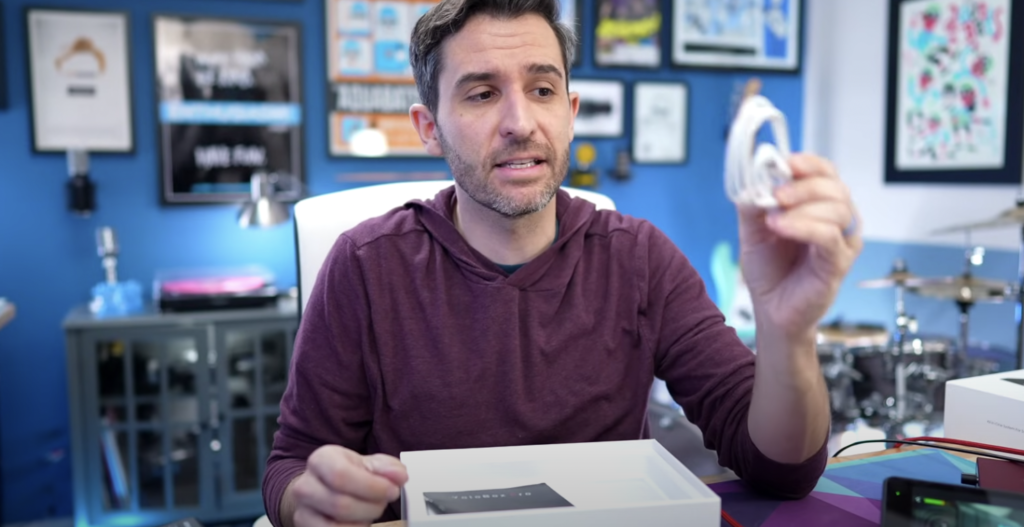 In the YoloBox box, you'll get two USB-C charging cables, one that's USBC on both sides. And one that's C to A, if you need that. And then, you'll also get this little mount here, which is kind of like the small rig-monitor mount. So this works really well to secure the YoloBox, and you can charge and power the YoloBox through USB.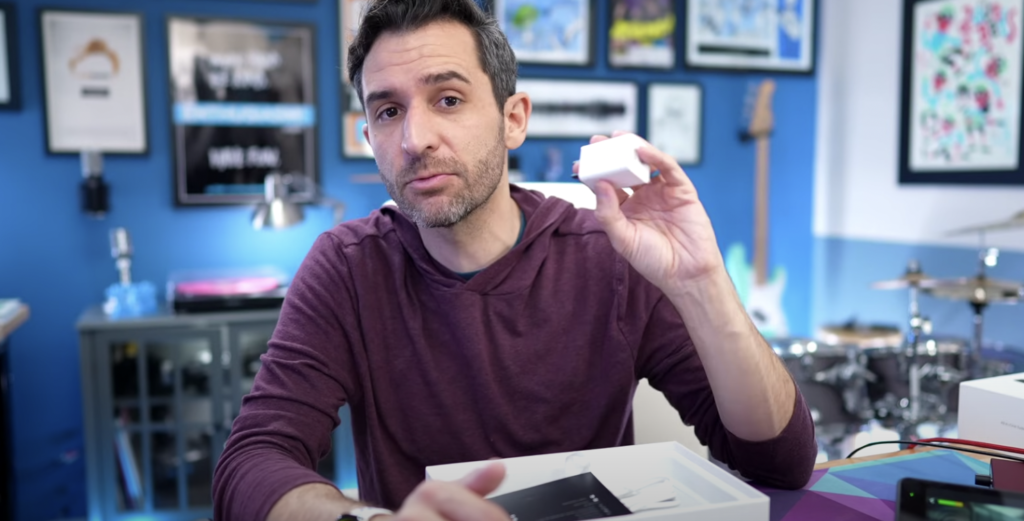 This is a 12-volt USB 3.0 adapter.And this works well, not just for charging it, but also keeping it at full charge while it's running.The reason you might wanna do that is if you wanna start your stream on power, so that way, you have full battery, and then at a certain point, unplug it and then go low somewhere else. So that way, you can stream from a different location and you'll have a full battery when you do that.
Video & Stream Resolution & Recording
Now, in terms of resolution, YoloBox is a 1080 streaming device. So, it's not 4k or anything like that, but the quality is good. Like it's really nice, 1080. And, if you insert an SD card into the YoloBox, then you have the option to also record to the SD card. So right now, for example, I can press the little record button, click on, start recording. Now the important thing to note is that, while you can record internally to the YoloBox, it does not take the place of something like an Atomos Ninja. This does not like full on rob prores insane recording or anything, It's just recording a 1080 file to an SD card.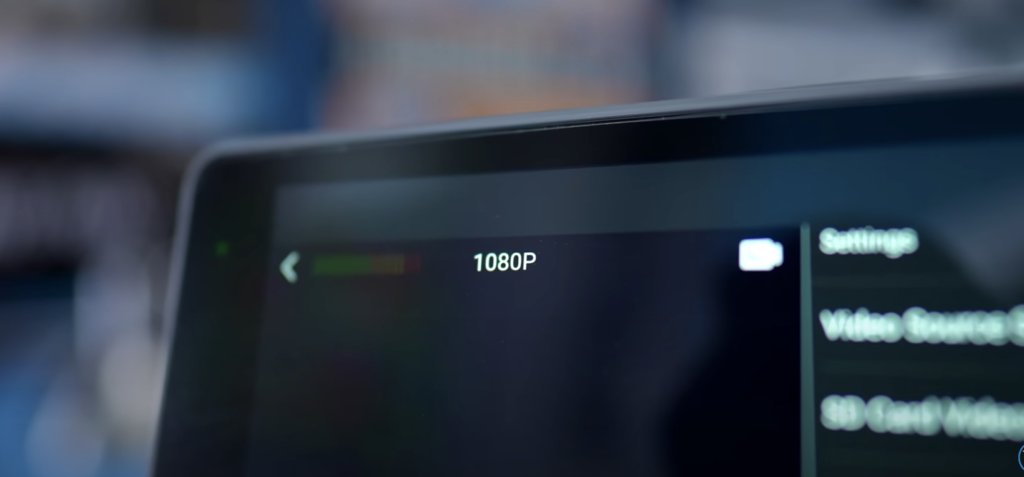 If you want to grab a quick clip or archive a stream, or record to an SD card, because I don't know, your camera has a recording limit or something like that, And this could be away to get around that.
Advanced Features Intro
And now, as we're talking about the SD card,we can dive into some of the more advanced features of the YoloBox, because SD-lightful. Some I've done is I put a couple of video clips and PNG images on the SD card.
So basically, I had a PNG image of my website logo, and I can move that around just by dragging it, and I can also change the size here by scaling it up and positioning it wherever I want.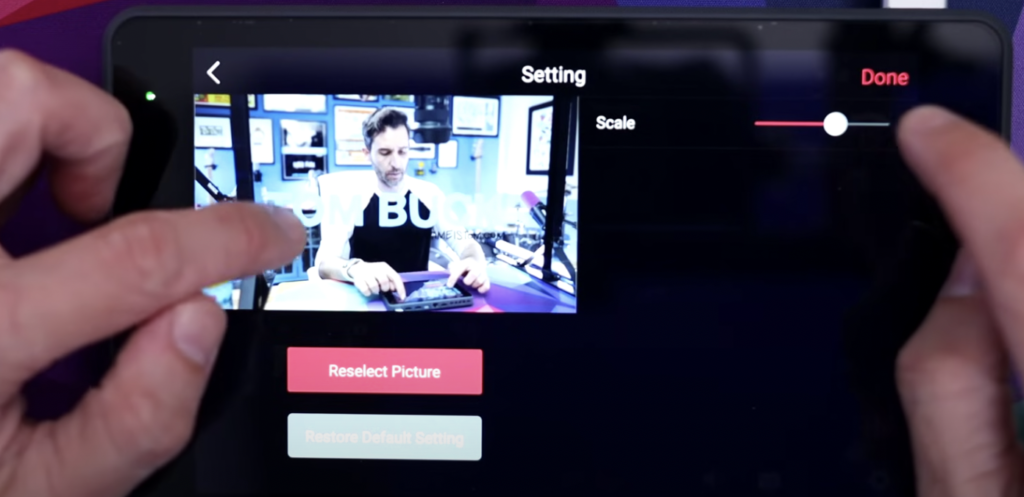 So, that's an easy way to add in PNG graphics and overlays. And once you've got your graphics set the way you want, they just show up here, and you can just tap on the different ones that you want to turn on, and tap it again to turn it off.
The same thing happens during a live stream with comments, the comments will just pop up, you tap on the comment that you want to turn on, tap it again to turn it off, and it'll put the comment right up on screen, which is super cool.
Additional Video Sources & Clips
And here's another cool thing though, is we can click Add Video Source, and we have a lot of options. So we have the option to preload two different video clips from the SD card, a PDF, we can do side-by-side stuff, split view things.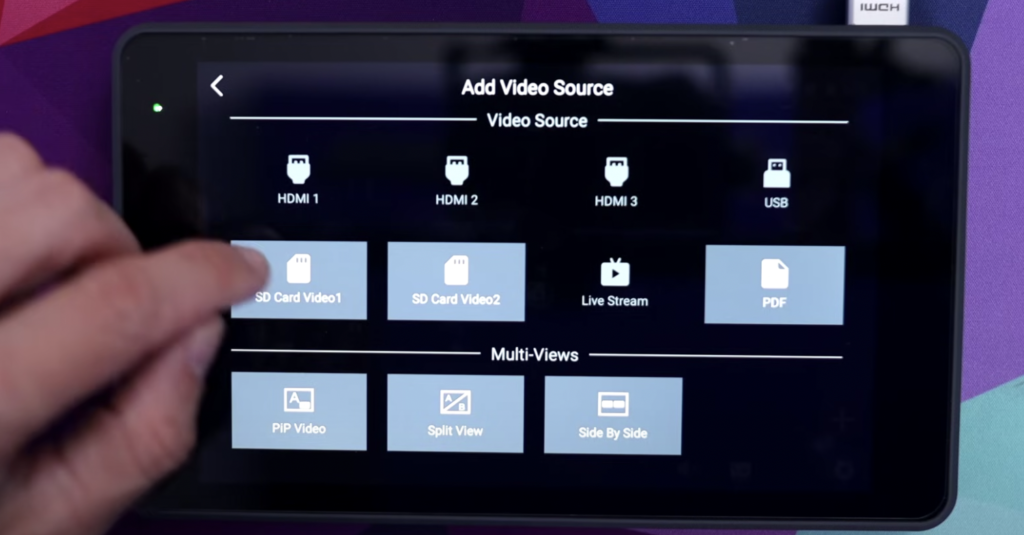 Scoreboard Display
Using the scoreboard display is pretty darn simple. You can just turn it on right here by tapping this little switch.And then, you've got your scoreboard icon, and you have all kinds of different options that you can choose from to customize. So as you can see here, this is where you can update the team names, the scores, you can add timings, you can go into team info and change team names and colors, you could even add in a logo if a team has a specific logo that you wanna use.And of course, you can change the size as well, and then this is where you would just change the scores. So if a team scores, you just put one, and then, there we go.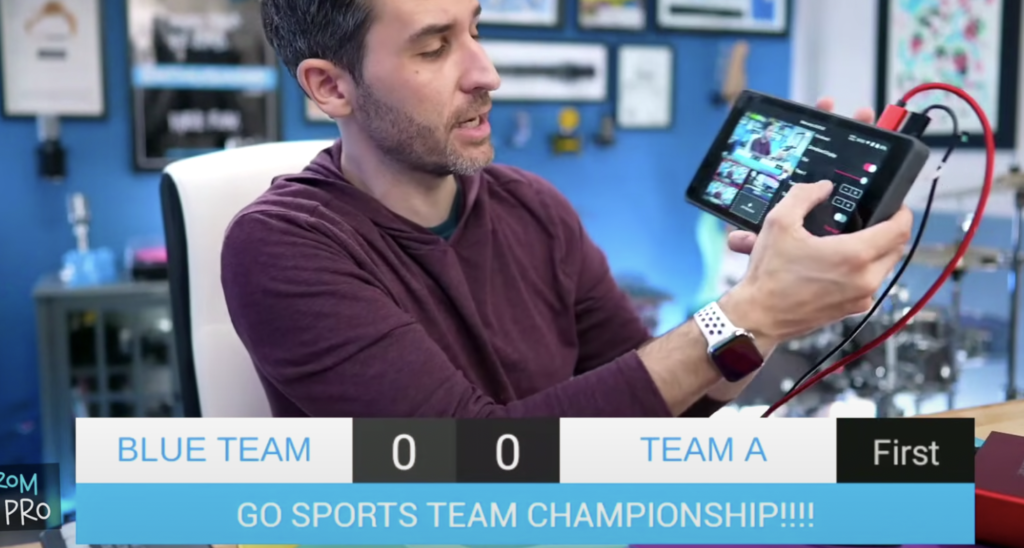 As someone who used to live stream high school sporting events, this would be worth it, almost, just for that feature alone, because that was such a hard thing to figure out.And, the fact that it's so easy and so customizable is amazing.
Custom Overlays
The same thing goes with overlays. So, if I go into the overlay menu, and I don't want to create something from the SD card, but instead, I just click the little plus icon, and then click a lower third. There are already some cool options in here that are pretty usable. And if I want to select one of these, I can do that. And then, I have the same customization options for that lower third. And there's a decent number of fonts to choose from.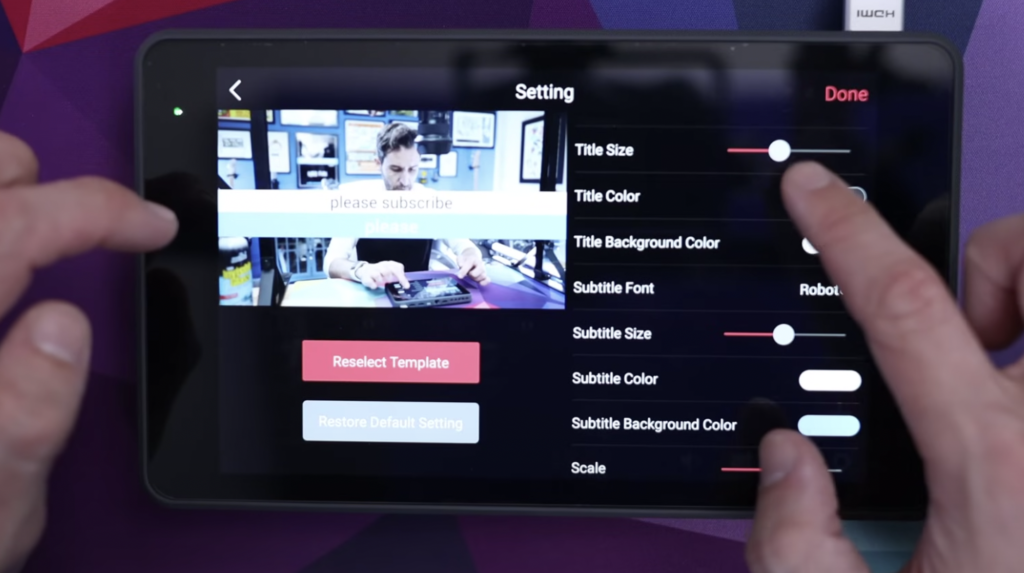 If you wanna change your font on a built-in graphic, you can change basically everything about it. The transparency, the title, the scale, you can really like tweak these templates to be customized to whatever your design tastes might be. 
Monitor Mode
Another advanced feature that came out, which I've actually been using all day, is monitor mode. And this was something that I wanted really badly on the original YoloBox. And it didn't exist, because even though you would be insane to buy this, just to use as a monitor, because it's too expensive just to be a monitor, it is a beautiful display. And, if you're not using it for streaming, and you're not using it for switching.
Green Screen & Chroma Keying
You can add seamlessly a different background of a design or a different location for your live productions with the magic of chroma key in a few taps. If you wanna know how to set up green screen, you can watch the video and Tom Buck shows it in great detail.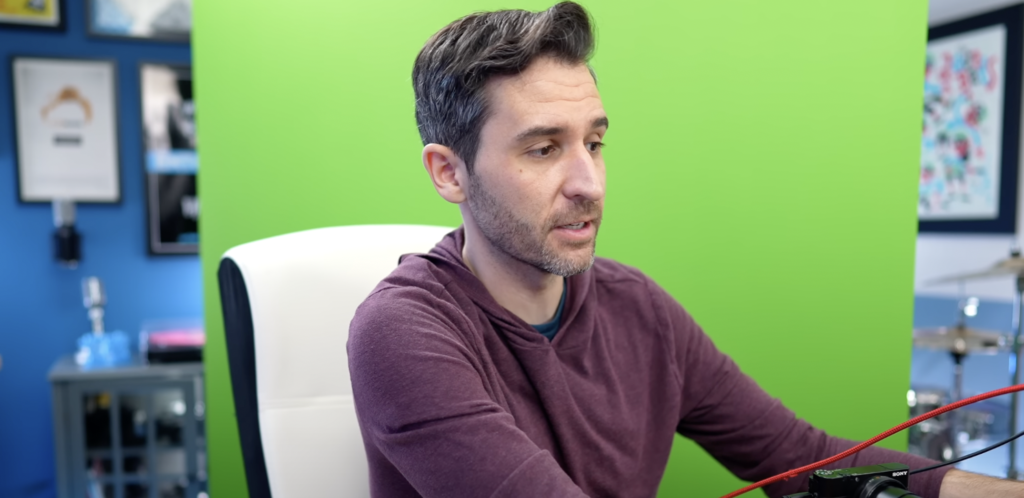 Final Thoughts
If you're someone who has that specific kind of workflow, where the YoloBox is gonna bring in a whole bunch of functionality, and just really save a bunch of time and energy, it's absolutely worth it. And the YoloBox Pro, so far, has been nothing but pros. I don't really have any cons to it, to talk about. It's just been constantly awesome.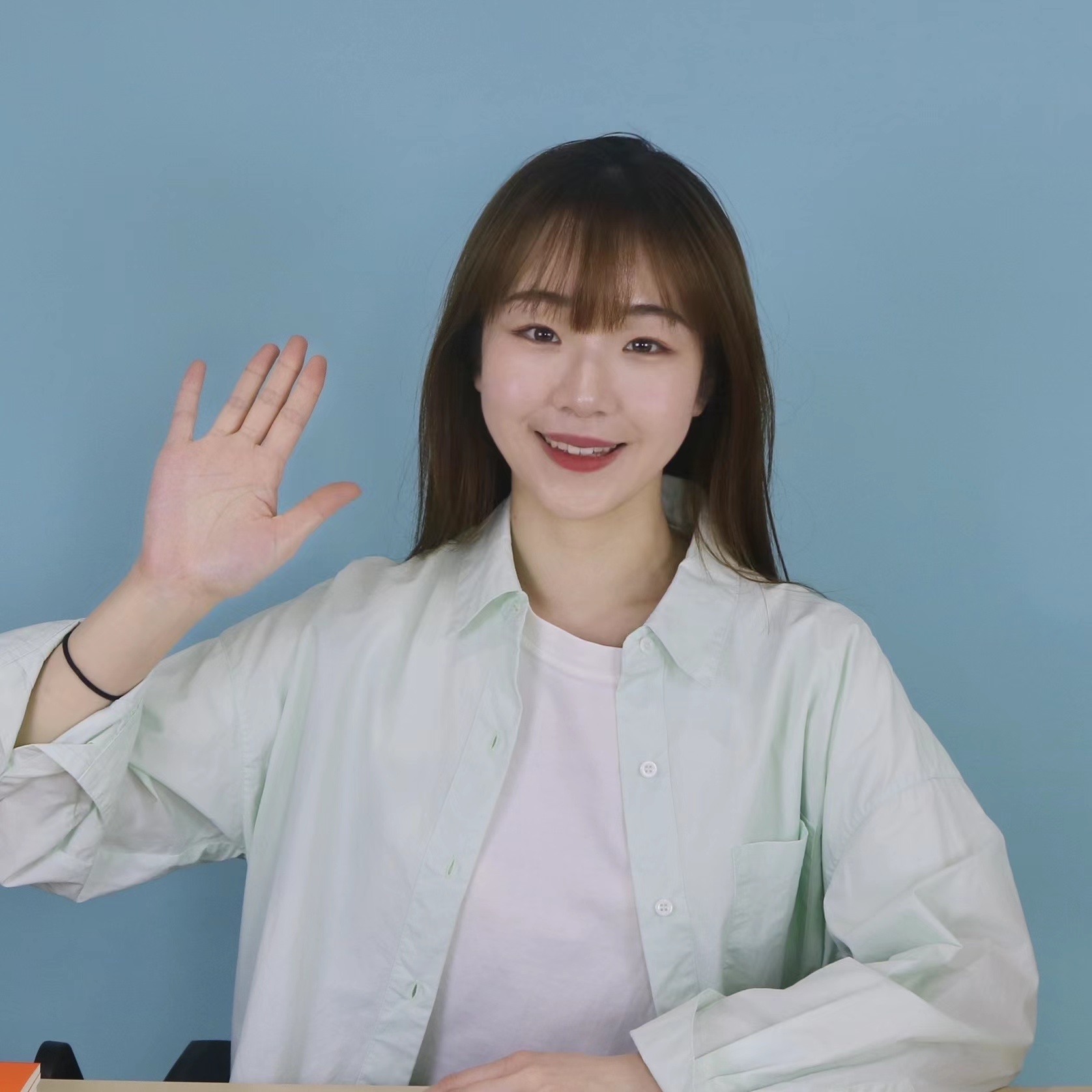 Irene, marketing specialist at YoloLiv, listens to the voice of customers and has insight into the needs of customer. She posts articles about customers' stories, live streaming experiences, and more.