YoloBox Pro has received some small but beautiful upgrades recently. Now, we are excited to share these with you! In this blog, we will walk you through the features we have added to this update. Let's get started!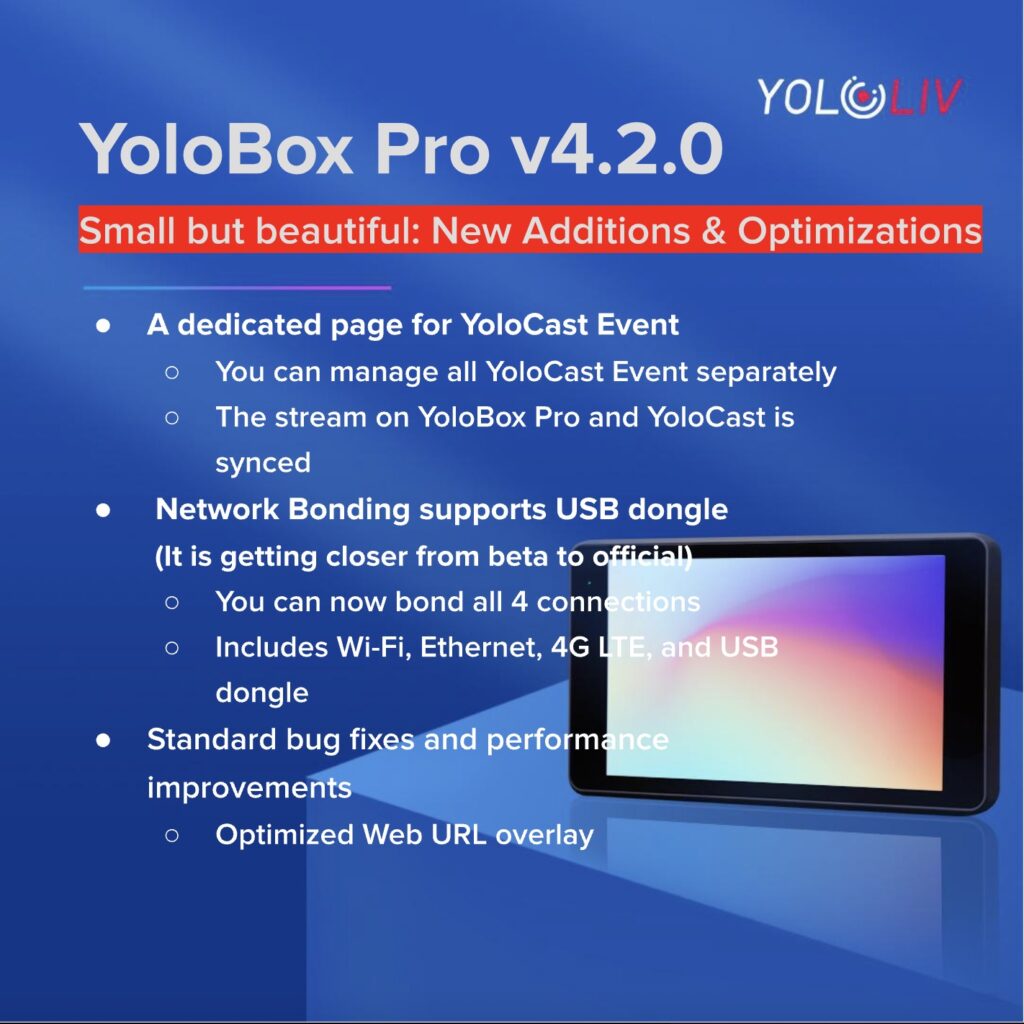 Dedicated Page for YoloCast Event
A new tab added for YoloCast Events, where you can manage all YoloCast events separately.
Also, the stream you created through YoloCast will be synced on YoloBox Pro.
Network Bonding supports USB dongle
Network bonding is getting closer from beta to official!
You can now bond all 4 connections.
It Includes Wi-Fi, Ethernet, 4G LTE, and USB dongle.
Standard bug fixes and performance improvements
Optimize the issue of Web URL overlay.
If you have any ideas about how YoloBox Pro can be improved, we'd love to hear them. Please share any ideas you have with us. Don't forget to subscribe for timely updates!
 8,209 total views,  27 views today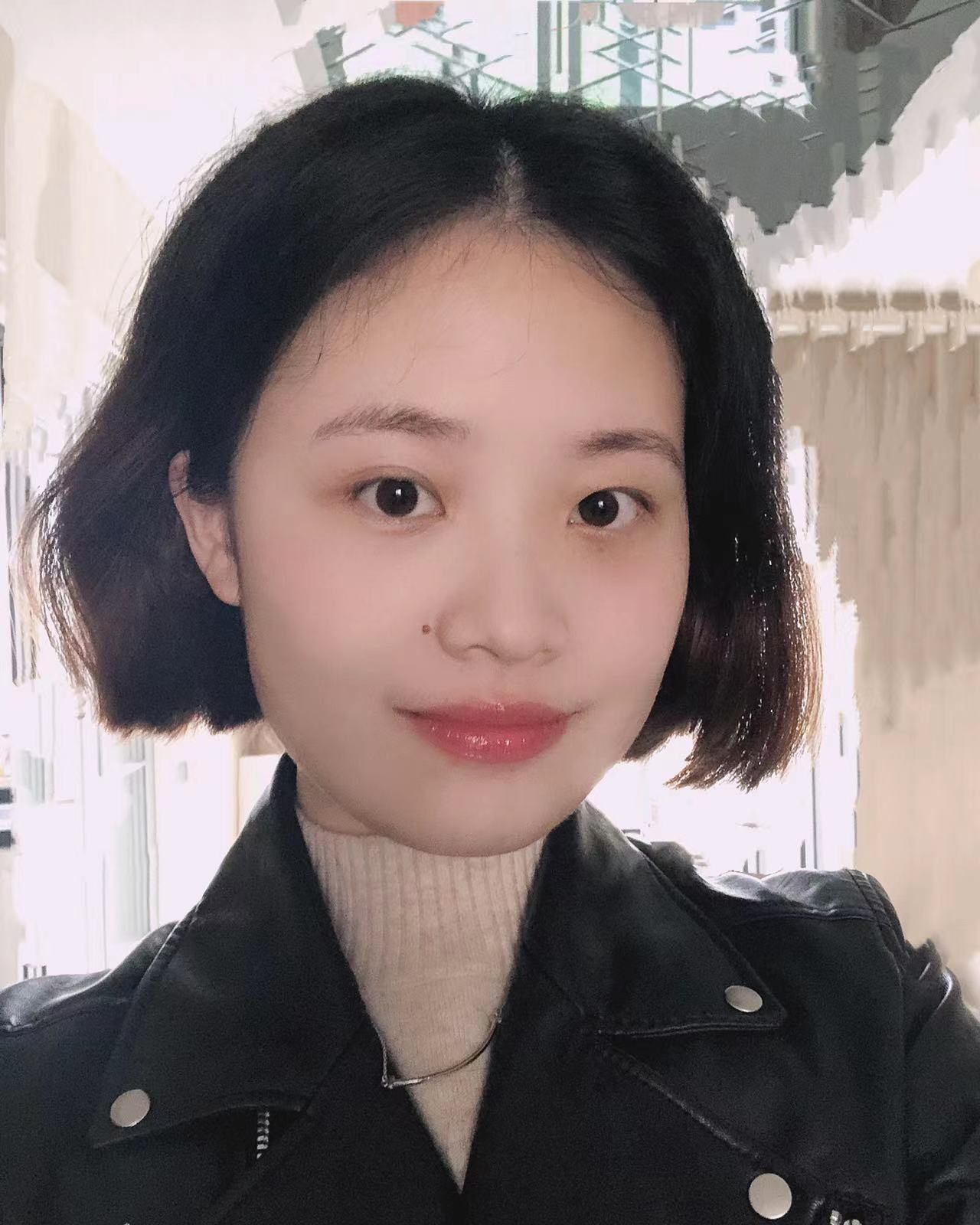 Meredith, the Marketing Manager at YoloLiv. After getting her bachelor's degree, she explores her whole passion for YoloBox and Pro. Also, she contributed blog posts on how to enhance live streaming experiences, how to get started with live streaming, and many more.