Comparison with the other YoloBox models
YoloBox Mini has the same processor as the YoloBox Pro, which means it's pretty well future-proofed for whatever firmware updates they're going to be creating in the future. The original YoloBox has a weaker processor and it, unfortunately, means it hasn't been able to keep up with some of the features they've added to the Pro.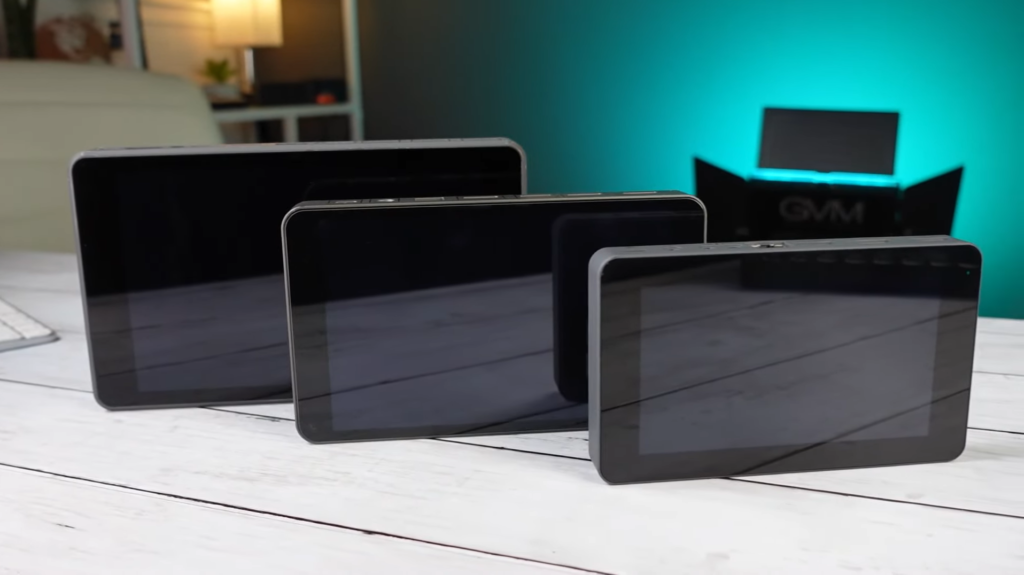 YoloBox Mini vs Pro
The most important thing to note here is that this is a single input device. The original YoloBox has two HDMI, the pro has three, and this has only a single HDMI input. Now it does have a USB input like the other models, but the Mini is not a switcher, so you can use it with either a USB webcam or an HDMI device, but not both. Also, there's only one USB port for webcams, and it's a USB-A port. 
You can add graphic overlays from the SD card. You can create lower thirds with the onscreen keyboard. It still has the built-in countdown timer. It also has the built-in scoreboard feature, and it even has an audio mixer. So you can mix audio from the camera or external microphone.
YoloBox Mini shares a lot in common with YoloBox Pro, to know more details about these features, please go ahead and visit the complete overview video of the YoloBox Pro.
So like the Pro, it also has an Ethernet jack. You can connect to WiFi and there's a SIM card slot. So you get a lot of options for how to get this thing online for streaming. It also has the built-in multi-streaming feature, just like the Pro, so you can push to multiple streaming platforms at the same time.
The main feature this is missing compared to the Pro is the whole switcher tab in the interface. So that means no camera switching, no chroma key feature and no video playback feature right now. But again, YoloBox Mini has the same processor as the YoloBox Pro, so these features will probably be available in future updates.

60fps
One interesting difference is the Mini can actually stream at up to 60 frames per second. The Pro is limited to 30. That's an interesting difference to note. So that is something to keep in mind if 60 frames per second is important to you.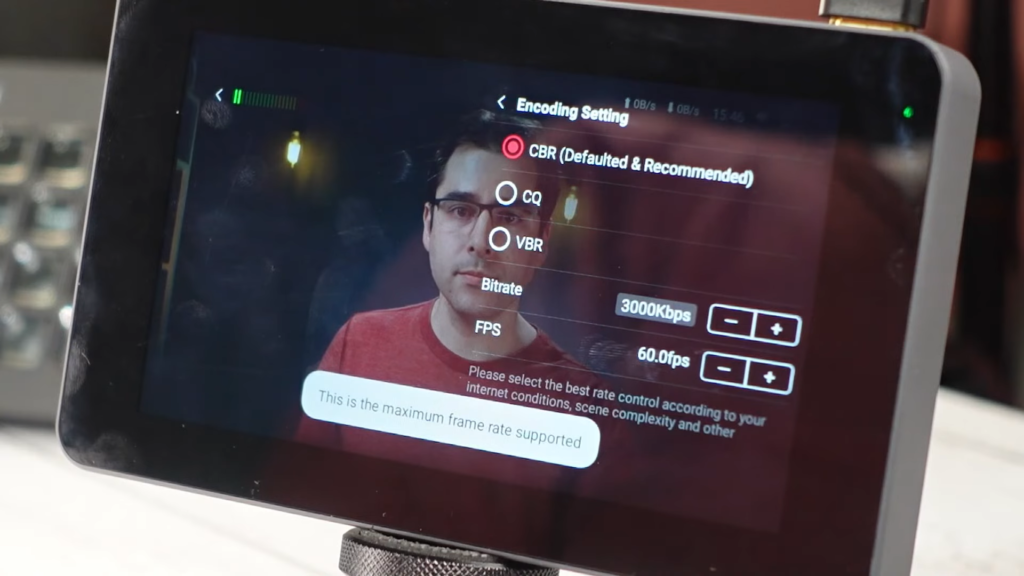 Fan
One other interesting difference is the fan. The fan actually blows out the back of the YoloBox mini rather than out the sides like in the Pro, which means you can't really put it flat down on a table because then it blocks the fans. That's usually going to be fine because you'll probably end up using it like on a camera, tilted up.

Mono vs Stereo Audio Inputs
One thing that some people asking about was whether it supports stereo audio in the external inputs. The line input supports a stereo signal, but the microphone input does not. Testing with Hollyland mic in stereo mode and then only one channel was coming through when it was connected to the mic input, but both channels were coming in the left and right, separately in the line input.

Who this is for
"I've seen a lot of people take the YoloBox Pro and then use it with only one camera. So this is actually a much more accessible price point if that's how you've been using the box. And I think there are plenty of situations where only one camera is needed and this is a great option for that. I also think it would pair really well with the original cheapest ATEM Mini, and that's a relatively portable 4-input streaming kit. It's a lot easier to add graphics with the YoloBox compared to the ATEM, so you can use the ATEM for just switching between the four cameras and then do all your graphics and overlays using the YoloBox and then of course streaming from the YoloBox itself."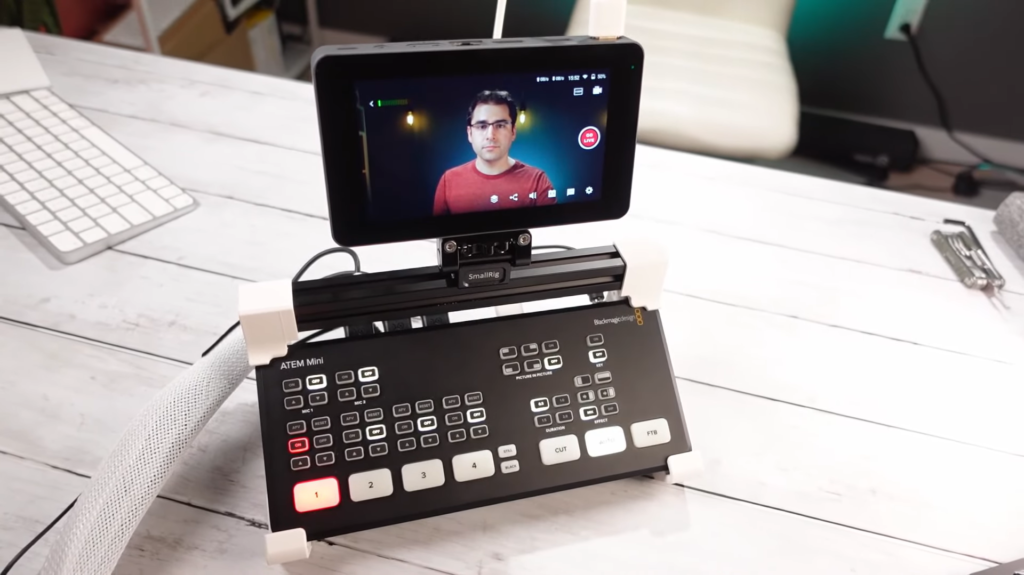 There're many more features coming! If you're interested in buying a YoloBox Mini, feel free to submit a purchase request (by tapping on the "Get Pricing") from here.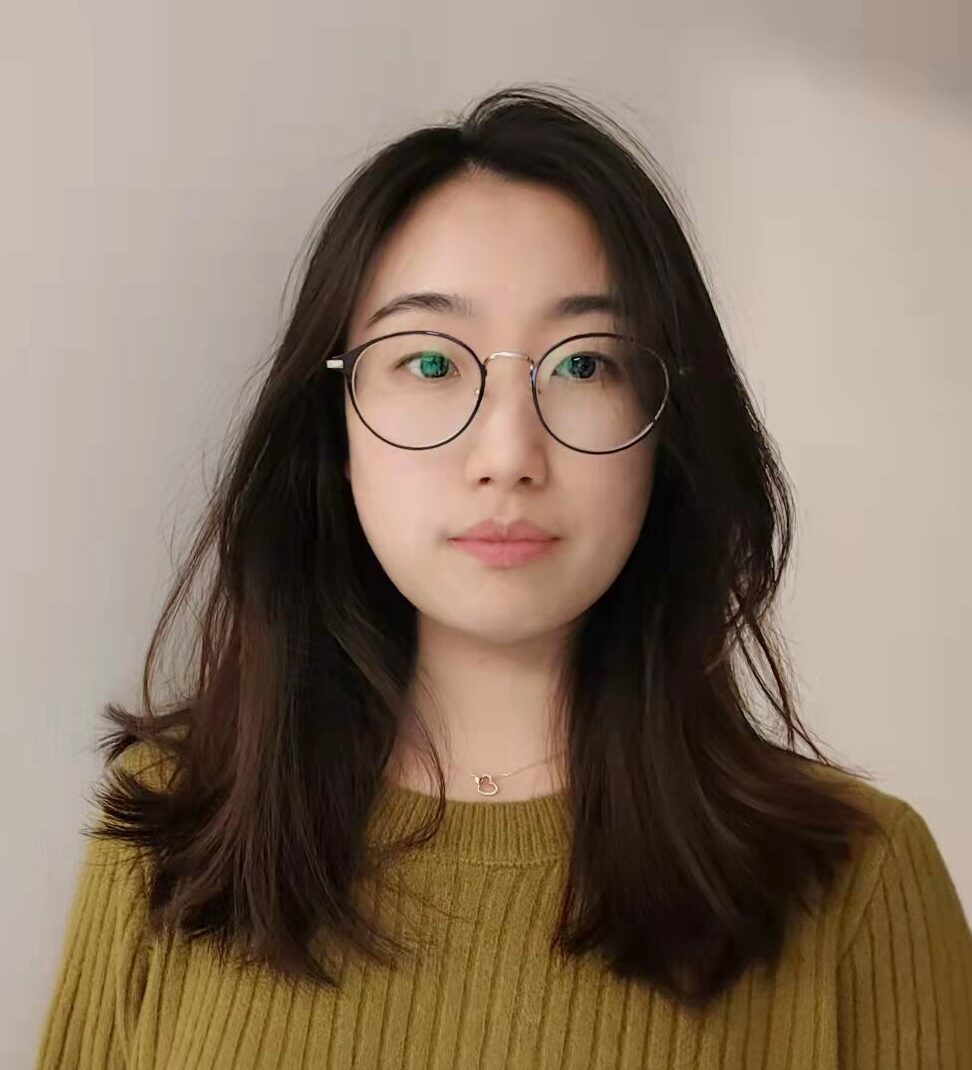 As product operation manager at YoloLiv,  Esther and her team stay focused on our customers' needs and constantly push forward new updates for YoloBox and Pro. Also, she contributed some blog posts from perspectives on how to enhance live streaming experience, live streaming sop for newbies, and more.