Aaron Parecki, an industry veteran and an expert in the Pro AV world, has done numerous videos for Yololiv devices. Here comes a brief introduction to the upcoming new device YoloMax, the Industry's first risk-free solution to living stream to Instagram with multi-cam, graphic overlays, picture in picture and chroma key.
YoloMax is a massive touchscreen device that lets you live stream to Instagram, TikTok, and other apps that usually don't have a way to use external cameras. There is really nothing else out there quite like the new YoloMax.
What is the YoloMax for?
The whole purpose behind this device is to let you live stream vertical video to platforms like Instagram using multiple cameras.
What makes it interesting is that Instagram only lets you live stream from the Instagram app. They don't provide a way for you to Livestream from software like OBS or hardware like an ATEM or YoloBox. Lots of other platforms do have a way to do that, usually by giving you a way to find an RTMP URL and a stream key. But for whatever reason, Instagram decided that they only want you to live stream from a phone, not from external hardware, so they don't provide the RTMP URL or stream key for your account. 
Why you shouldn't use Instagram hacks
There are some third-party apps for live streaming to Instagram. And yes, there are some solutions out there that will give you a way to find the URL for your Instagram account.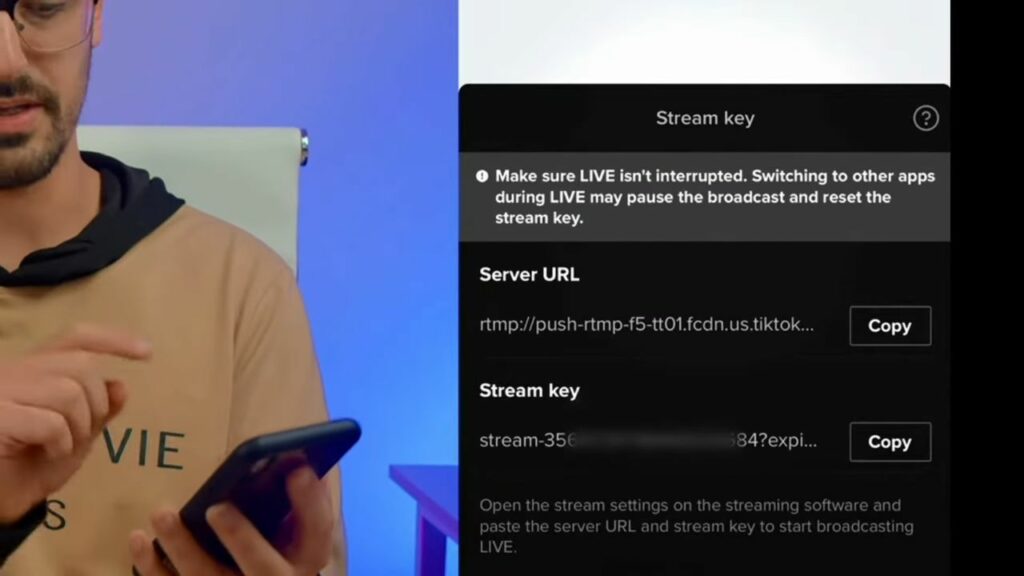 We would not encourage you to use them since it would against the terms of service of Instagram to use tools like that, which go around the Instagram app to stream video and you would run the risk of your entire Instagram account getting shut down if you use them.
Instagram can shut down your entire account, not just the live stream. The shutdown would happen if you're live streaming to the platform directly instead of using the app. And if you get your account shut down, there is basically nothing you can do to get it back.
How the YoloMax works
If live-streaming directly to Instagram using things other than a phone is not allowed, then how does this work?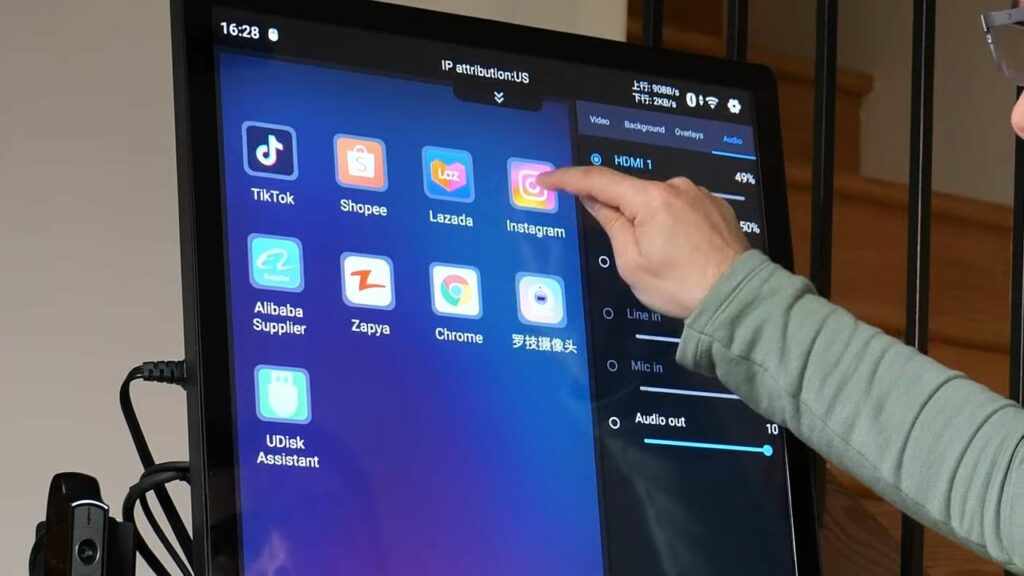 Well, basically, this whole thing is like a giant Android phone and it runs the actual Instagram app on it. So you can find the Instagram app icon on the screen App list. And if you launch it, you'll see the real Instagram app showing the photos and stuff.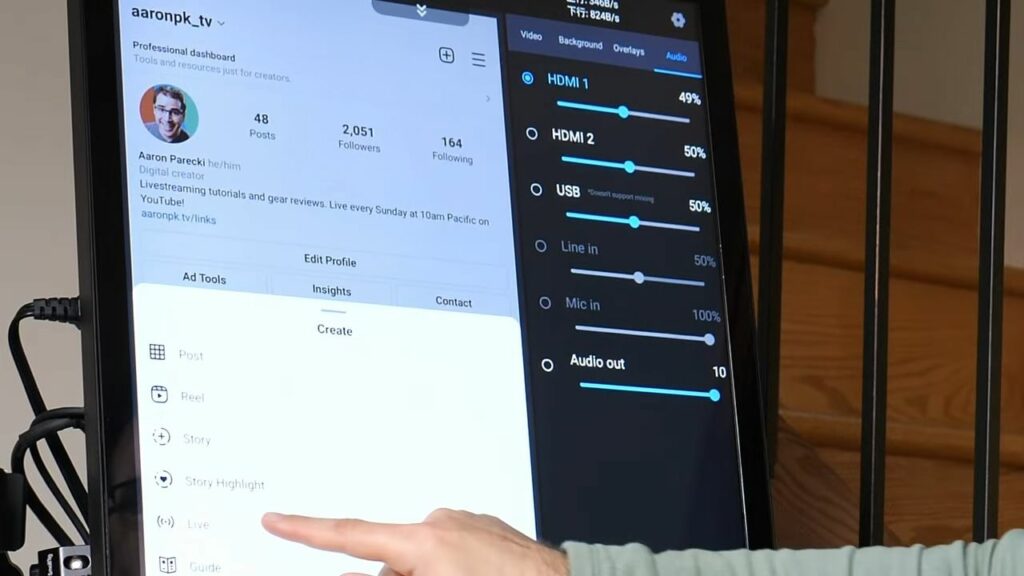 You can click the Go Live button from inside the app and live stream from the app. This is where it gets cool because as far as Instagram is concerned, there's only one camera device plugged in. But running on top of the app is the interface for the YoloMax, which has these little overlays for controlling which camera to switch between and also adding graphics and other things on top.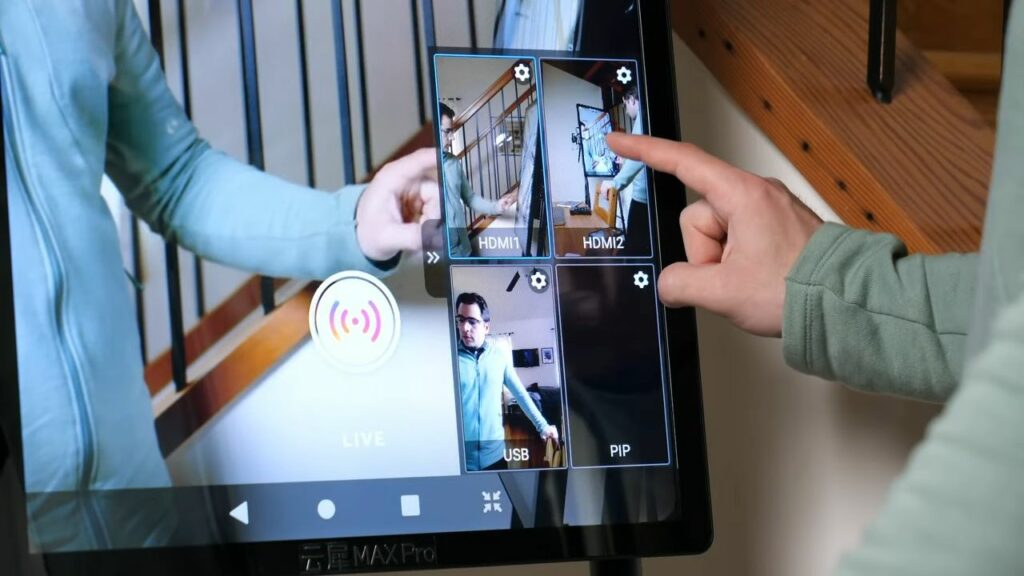 If the YoloMax has two cameras plugged in, you can switch between the different angles and Instagram still thinks it's just one camera. You can even add graphics on top, like a logo or a banner. So you can plug in two cameras via HDMI and a USB webcam to switch between all three of them.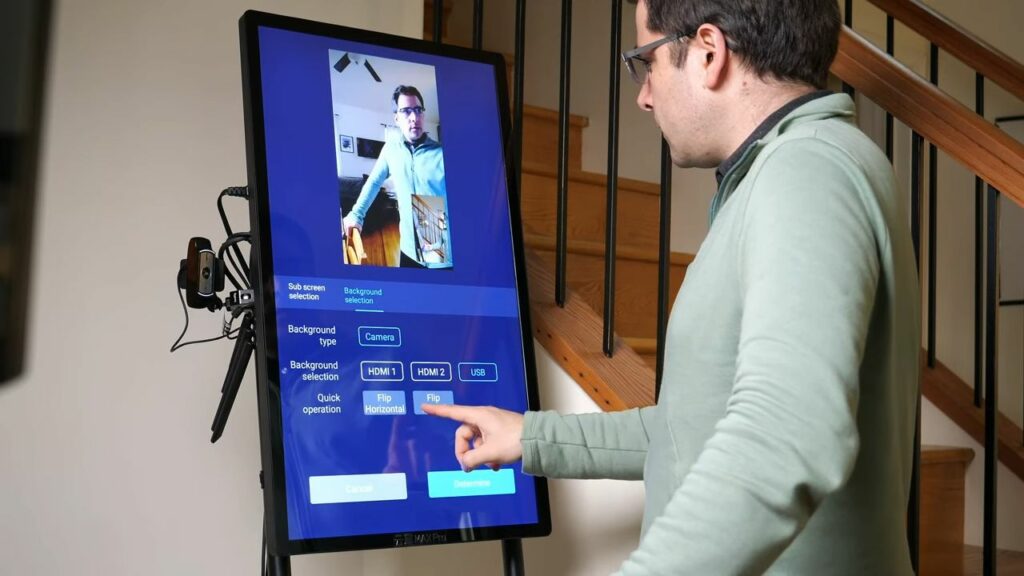 You can also set up picture-in-picture layouts if you want as well. So you could use the YoloMax to build an overhead view with your face small in the corner as a nice picture and picture layout.
Camera placement
So one thing to keep in mind is when you're using YoloMax, you do have to actually physically rotate your cameras since you're going to be streaming vertical video. Right now there are no tools for cropping horizontal video to vertical in the device, so you have to actually mount your cameras sideways.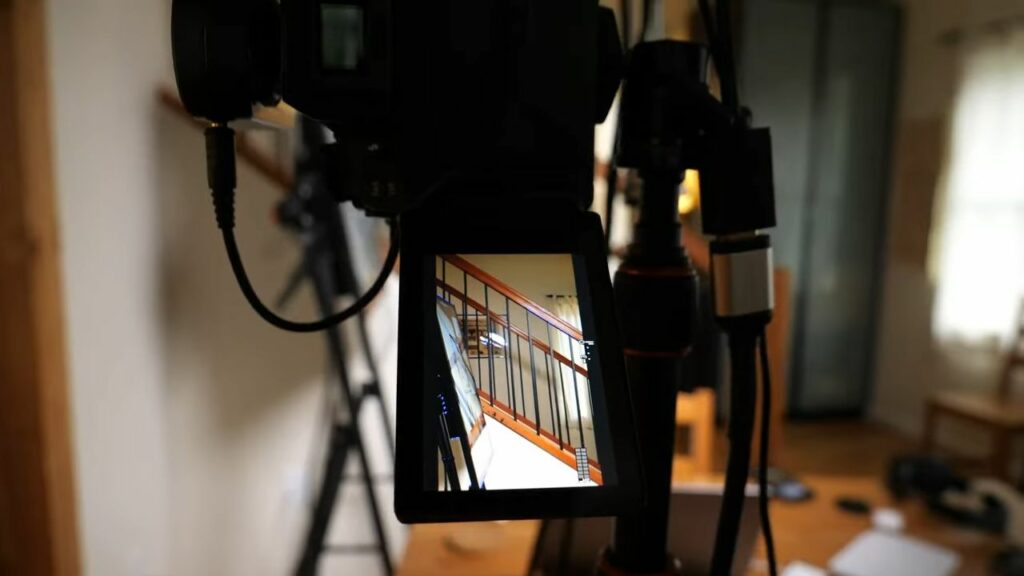 There is a feature to flip the image horizontally or vertically in case you can only mount it in a certain way. Or if you want to look at yourself like in a mirror instead of the normal backward way.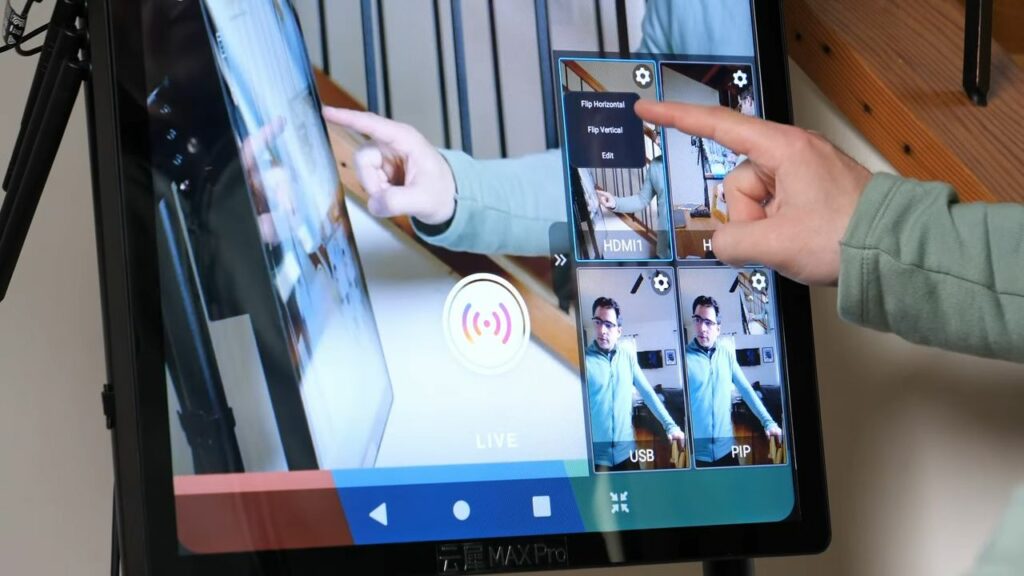 Who is this for?
It's clearly not portable, extremely heavy, and not easy to move around. It does have the stand with wheels, so at least you can roll it around in the studio here. But it's not something you'd like to take to a client job. Instead, this has really made for the live selling type of live streams.
One of the nice things about it being this big is you get a really big view of yourself. So you can stand farther away from the screen to show things off that are really tall. And that big screen gives you a really nice view of whatever you're live streaming.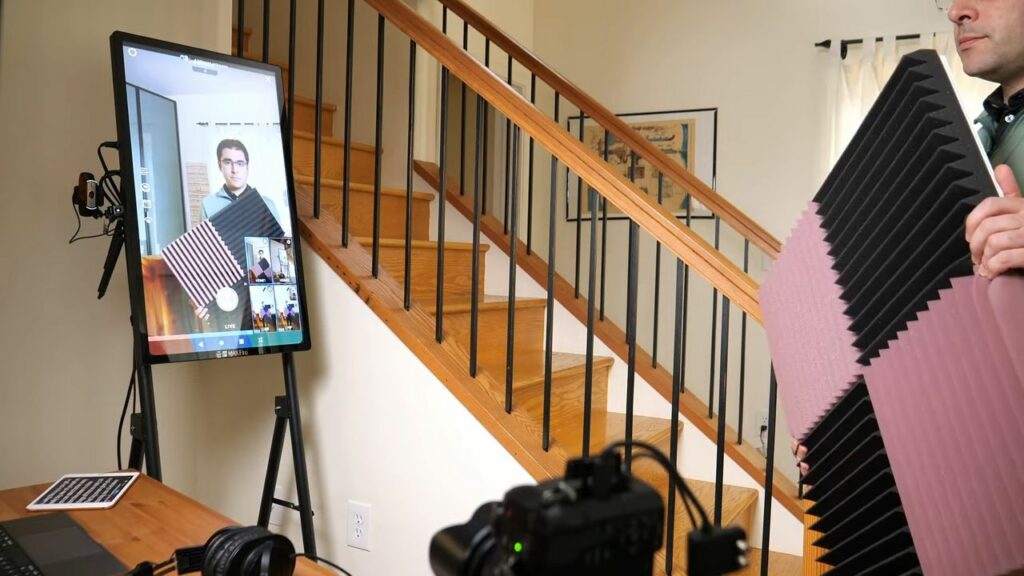 So is this practical for everybody? No, definitely not.
It is something that is going to live in a studio the same way you don't usually carry your computer monitors around with you everywhere. And along those lines, it'd be really great to have a smaller version of this, something closer to the size of a laptop, and that one would be portable. That way you could actually carry it around or just have it sitting on your existing table.
Conclusion
Live streaming to Instagram has always been a headache for live streamers for so long and there is no proper solution for it on the market. YoloMax allows you to live stream to Instagram easily without causing any risk to your account. If you feel it is a good fit for you, feel free to contact us at contact@yololiv.com to learn more about it.

Cerise is a support specialist at YoloLiv with three years of experience working as a Customer Support Specialist in the consumer electronics industry. She also produces articles including video productions, tips and tricks and expert knowledge in the audiovisual industry.