Live selling is everywhere. In China, e-commerce and live selling is just massive and keep growing during the COVID lockdowns. according to the iiMedia Research report, it is projected to become a 1.2 trillion business in 2021. Live streaming is a new way for brands to increase awareness when a host demonstrates a product in a live online video either through a social media platform, direct video call with a customer, or another avenue. 
Business Owner can:
Reach out to customers online.
Describing their product authanticllly.
Boost sells in single livestream event. 
Followers can:
Watch the livestream from wherever they want.
Interact with the brodcastor in real time and get answerd.
Make purchases directly.
Clearly, live selling can benefit both parties, for small businesses with a restricted budget, it is certainly a wonderful choice in terms of marketing and bonding with customers. The best part is,  it is beginner-friendly, since all the major e-commerce platforms are just starting doing it, so it's never too late to join. Everyone can become the next huge selling star. In this blog, we will go through 3 major platforms in detail, to help you quickly start your live selling business. 
Facebook 
When you are selling on your Facebook page, you can use the live broadcast feature on the platform. Facebook Live can help your business expand your audience reach as it can help you attract more viewers who are not your followers yet.
Why Facebook Live Selling?
Selling your products using facebook live is effective. Compared to promoting products using images on your posts, facebook prioritizes showing live stream broadcasts to more people on the platform.
Promote your brand. There can be a possibility that your viewers saw your live broadcast shared by one of their friends or one of the people inside the group that they are part of, as a result they will click on your live broadcast learn about your brand and products, and can be converted as one of your paying customers. 
Demonstrate your Product. You can use live broadcast for showing how your product works will create curiosity with your viewers. While they're watching your demonstration, they will develop an urge to try your product even if they don't need to buy that product right away.
How to Start Facebook Live Selling
Facebook live selling has 2 ways to enter it. For those who already have a commerce account, you can tag and feature products from your shop and add links. When you hit the "Go Live" button, you can show the link for specific products to viewers, and they can click and go right to a checkout page. 
But for most small business owners or individuals who don't own a Facebook commerce account or Facebook shop, you can also just go live. Go to your Facebook home page, and click add live video, and choose whether you want to go live yourself, or create a live event to invite others to join. Both choices allow you to schedule the live event. And there is also ways to live selling your product with a link:
Add a link to your ecommerce page or website in the comments. If your customers want to checkout, they can click the link, or they can message you if they are interested. For example, you can say, "message me with 'red dress' and I'll send you a link to buy." 
Add the Overlays on your livestream for call to actions. This method allows you to pauce in the middle of the show, take a breath and let your audience know where they can buy it. For example, you can make an overlay, to tell your customers go to amazon to search for your product name. Or you can give them your social media account and DM you if they are interested.
Amazon
In February of 2019, Amazon launched its Live Creator app, which allows users to sell via live stream directly from their phone. Today, there are about a dozen live streams happening at one time on a dedicated Amazon Live homepage. 
Why Amazon Live Selling?
People use amazon to buy product, this incentive is very important which makes amazon live very different from facebook live selling. Although Amazon live starts relatively later than Facebook, its still have the advantage in terms of user awareness and incentives. 
Product Seasonal Promotion. Amazon-produced livestreams allow you to showcase your products within themed livestreams that appear in prominent placements across Amazon. This can amplify your reach on important shopping days like Prime Day, Black Friday, and Cyber Monday, or seasonal events like Back to School or Off to College.
Who Can Sell on Amazon?
Users must either be a brand registered seller, a U.S. vendor with an approved Amazon store, or an Amazon influencer with an active Amazon storefront to use the Creator app and stream.
How to Start Amazon Live Selling?
Log in the Amazon Live Creator app
In order to live-stream your videos on Amazon.com, you'll first need to download the Amazon Live Creator app. After you log in to your account and go to your main page, simply hit the plus button, and you'll land on this page where you'll be asked to give your video a title and select a start time.
Add the Product 
When you hit the big yellow "Add products" button you'll be presented with a list of all the products associated with your brand to choose from. You must choose at least one in order to continue.
Go Live
After you are all set with the prerequisites, you can start using the Amazon Live feature on your desktop or smartphone. For more step by step info, go to this link: 
YouTube
Livestream contributes a big part to youtube content, although YouTube Live isn't really designed to facilitate live sales, you can rather easily open your live shop, due to the fast growth of live streaming in general. 
Why YouTube Live Selling?
YouTube gives access to more than 2 billion users. On the one hand, you have to be prepared to face a rough competition, including gamers, retailers, artists, and other content creators. But on the other hand, it means greater chance to been seen. 
Less restriction. Unlike Facebook and Amazon, everyone can go live on Youtube,  you can add links in your livestream info block, check your audience comments, engage with them  in real time. 
However, building your army of shopaholics on YouTube can be a bit more challenging, as the platform hasn't optimized the interface for such goals. Also, it requires minimal knowledge of keywords and tags to at least have a chance to be found by viewers. Generally speaking, we would recommend using YouTube Live as an additional platform for your live sales.
How to Start YouTube Live Selling?
First, you'll want proper recording equipment. This includes Microphone for audio input, a Camera to capture the video, and an encoder to convert your recording into streamable content for the web. Once you have your gear, you'll need to enable live streaming on your account. Follow these steps:
Go to your YouTube account.
On the top right, click Create. Then click Go Live.
Edit the details for your stream, including cover page, stream title, and you can put your product link on your video description. 
Schedule the time for your livestream.
Follow the prompts to verify your channel. You'll be asked to add your phone number to receive a verification code. Note that it takes up to 24 hours to enable your first live stream, so start the process at least one day before you plan to go live. When it's ready, you can begin live streaming immediately.
Multistream with YoloBox / YoloBox Pro
There is always a better option! Instead of choosing one platform to concentrate your energy on, which is using YoloBox and YoloBox Pro. 
Why YoloBox/Pro?
Stream to 3 platforms simutainly. Thanks to the multistreaming feature, you can simply start your live stream as usual, and YoloBox/Pro will send it over to your chosen platforms, including Facebook Live, YouTube Live, Amazon Live, which can maximize your audience reach by live streaming to all of them at the same time! Most importantly, more audience means more sales and revenue. 
Mimimize your setup. YoloBox Pro is All-In-One System For Switching | Encoding | Recording | Monitoring. Which means you don't need tons of livestream devices for esclating your livestream. 
Premium Features are FREE. You can add Video Sources From Local SD Card Roll in pre-recorded video for product intro, countdown, B-rolls or special segments; Load PDF as an Extra Source Locally to enhance the storytelling by one extra source. 
Brand your livestream.You can adding Logos/Watermarks/Rolling Captions, and even more professional look with customized PiP options including Interview Mode. 
Engage with your customers. Both YoloBox and YoloBox Pro Comment overlays, where customers can view directly from the device and feature them to the stream. It's very helpful for creators to engage with the audience.
Chroma Key.  The Chroma key feature is probably the easiest green screen solution on the market. Users can easily create a virtual background with a prepared picture or video. 
Let's wrap up
Anyone can start selling things online with the help of live streaming. Considering the growth of the live streaming market, people all over the globe have already started using this strategy. One can sell basically anything on live streams: from apparel and cosmetics to jewelry and books.
You can start selling on one of the most popular platforms, like Facebook Live, Amazon Live, YouTube Live, and Twitter, or simply multistream on all of them at once with YoloBox or YoloBox Pro. This way, you can ensure your live streams will be viewed by as many potential buyers as possible!
 7,365 total views,  11 views today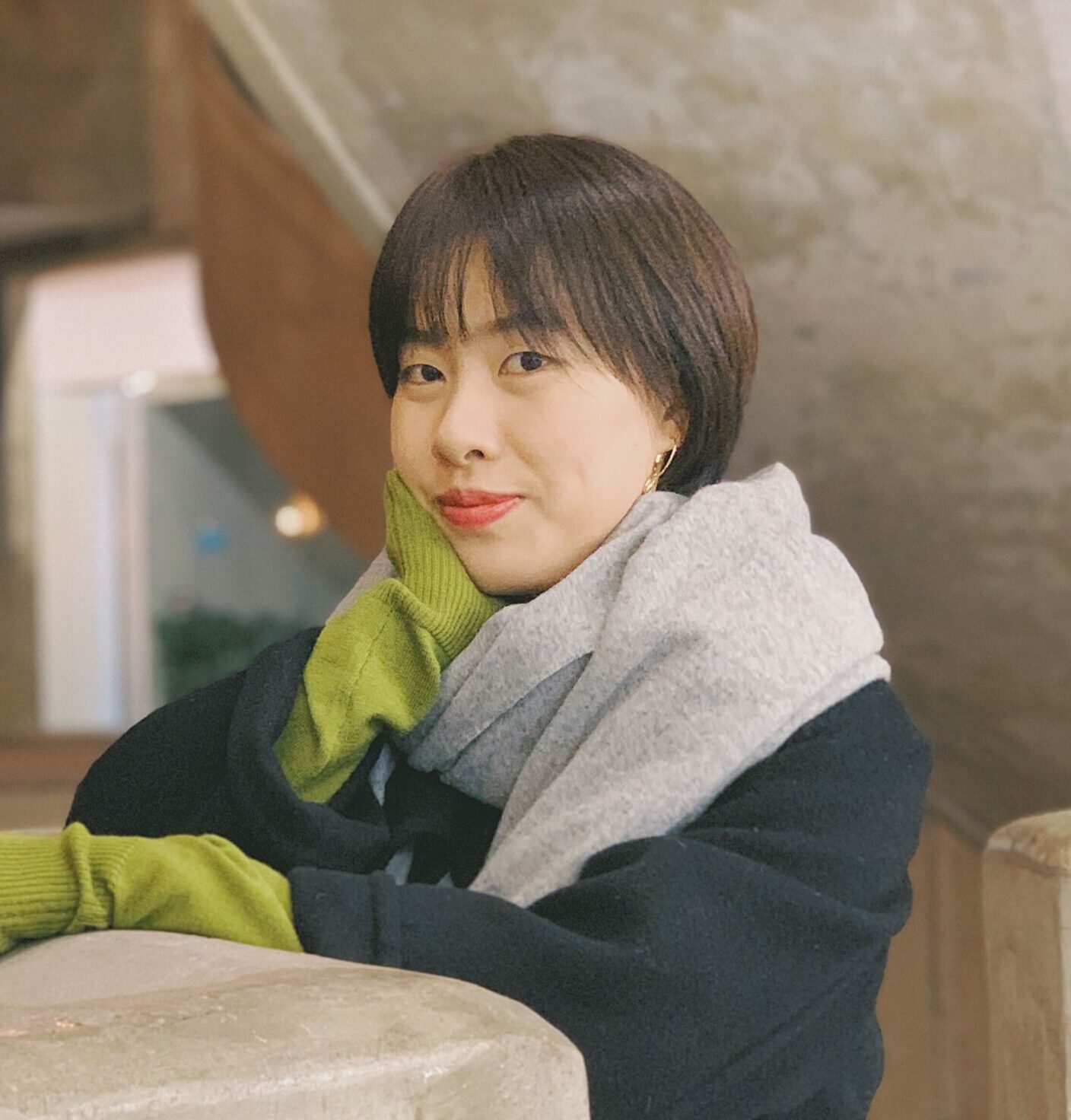 Hanru is a marketing specialist at YoloLiv. She manages all the social media accounts, blog posts about the AV industry, and all the videos including product tutorials about YoloBox and YoloBox Pro.