Online selling is becoming more popular & mainstream now for retailer brands on Amazon. In February of 2019, Amazon launched its Live Creator app, which allows users to sell via live stream directly from their phone. Today, there are about a dozen live streams happening at one time on a dedicated Amazon Live homepage. 
As an online reseller, if you want to be part of this game, you will definitely need to start livestream now. And new streamers often encountered with many issues & problem: 
How can I livestream if I only got myself to handle everything in the livestream, instead of  a large tech group? 
How many cameras & gears do I need to get for my livestream studio?
What if I don't want to spend too much money on my livestreaming gears?
All the live streaming hardware & software services are too  complicated, is there a simple livestream solution?
In today's blog, we will give you a simple Amazon Livestream solution which is YoloBox Pro, and show you some of the functions that are essential for online selling streamers. 
Reminder: users must either be a brand registered seller, a U.S. vendor with an approved Amazon store, or an Amazon influencer with an active Amazon storefront to use the Creator app and stream.
Amazon Set Up Kit
Different from carrying tons of the devices for a live stream, the only 5 things you need are: 
The YoloBox Pro;
2 Camaras to provide 2 different angles; 
An Iphone to download the livestream app;
A green screen or blue screen for background replacement;
Audio Setup, like the Rode Wireless Go;
How To Connect YoloBox Pro To Amazon Live
YoloBox Pro allows the streamers to send their livestream to any RTMP destinations, including the Amazon Live. There are 6 simple steps to build the connection:
Open The Amazon App. If you don't have one, you shall download the App, sign in for your account, then you can create a livestream. 
Go to The Video Sources On the App. Here you can find an RTMP link
Copy The RTMP Link on your "Notes" . You are using an Iphone and a mac, the note will also be copied on your mac. 
Go to your YoloBox Pro, Tap RTMP in Account Setting, and send an email to your YoloLiv account.
Open your MAC, go to your email link, and copy & paste the RTMP link. 
Go back to your YoloBox Pro. Tap Ok and Go Livestream
If you still do not get it, we have a video to show you the step by step setting up process.
Next, let's look at some of the YoloBox Pro Key Features which are very useful for Amazon Live. 
Side By Side
We've mentioned you can switch up to 6 sources, and you can use the multi-view function to customize your streams. So that means you can Personalize how your live streaming is presented with multi-view options.
The Last option on the multi-view screen down the bottom, is side by side. So if you tap on that, we can choose between two of these. Again,  go camera one for the close shot as the  source number 1,  and camera 2 as the source number 2, as you can see now we have true  side-by-side video but the aspect ratio has been  maintained completely, so we're seeing everything  that you'd see on both of those cameras.  
Transitions
For Transitions between 2 different pages, there are a lot of usable built-in switching effects, like the cut, dissolve, slides, circles, etc. Tap on the page you want to go to, and you can see it automatically appears on the screen, very intuitive. 
Image Overlay
If you want to do an Amazon Live, you definitely want to add logos or watermarks on the screen, to promote your brand. And YoloBox Pro allows you to do that. 
Tap on the left icon the little book stack thing,  that will bring up the stock logos and images. So if you push on this, It will bring up the logo on screen over here. You can tap it again to  turn it off. And you can also position it anywhere we like within the space. so just by using these two controls we can move them around and then tap done. Very simple, very intuitive.
Chroma Keying
One of the very useful functions for Amazon Livestream is the chroma key, which means if you have a green screen background, you can replace it with a picture or a video. 
It's very easy to use on YoloBox Pro: tap on the icon, turn on the chroma key, and your green background is now transparent. You can adjust it a little bit, to make sure it is the best keying result. If you need a background, you can simply add a background image. You can also add a video source as your background, using this chroma key function and picture in picture. The following picture shows we used the Chroma key function on Black Friday Promo Livestream: 
Amazon Ranking System
After you complete your setup, your livestream will automatically be stored on your page. And in order to bring up the views count & selling amount, You shall understand how the Amazon Ranking System works.
Amazon's ranking system includes three levels: "Rising Star," "Insider," and "A-List." Each level offers progressively better video placements on the Amazon Live page. To 'level up', sellers must consistently create content to amass a following and drive sales, similar to YouTube streamers looking to build their subscriber base.
You must either be a brand registered seller, a U.S. vendor with an approved Amazon store, or an Amazon influencer with an active Amazon storefront to use the Creator app and stream.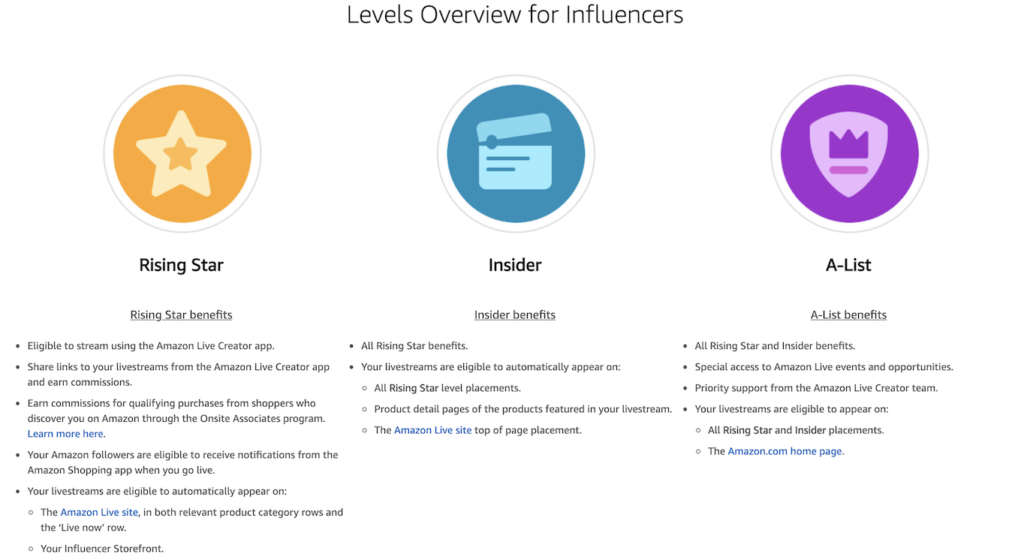 Conclusion
YoloBox Pro is actually everything you need for a home live streaming studio. It's a monitor, recorder, switcher and encoder, all in one YoloBox Pro. 
Lots of customers use cases, many of them are video photographers or independent livestreamers. They use YoloBox Pro for churches, weddings, sports, cooking, music and online selling like we did. 
If you are a new streamer to Amazon Live, and you want to stream alone instead of having a large camera crew, YoloBox Pro is definitely your go to option. 
YoloLiv Black Friday Amazon Livestream Link:
https://www.amazon.com/live/broadcast/f78de385-6923-4dea-b28b-2e1d3de90624?ref=social
 2,043 total views,  7 views today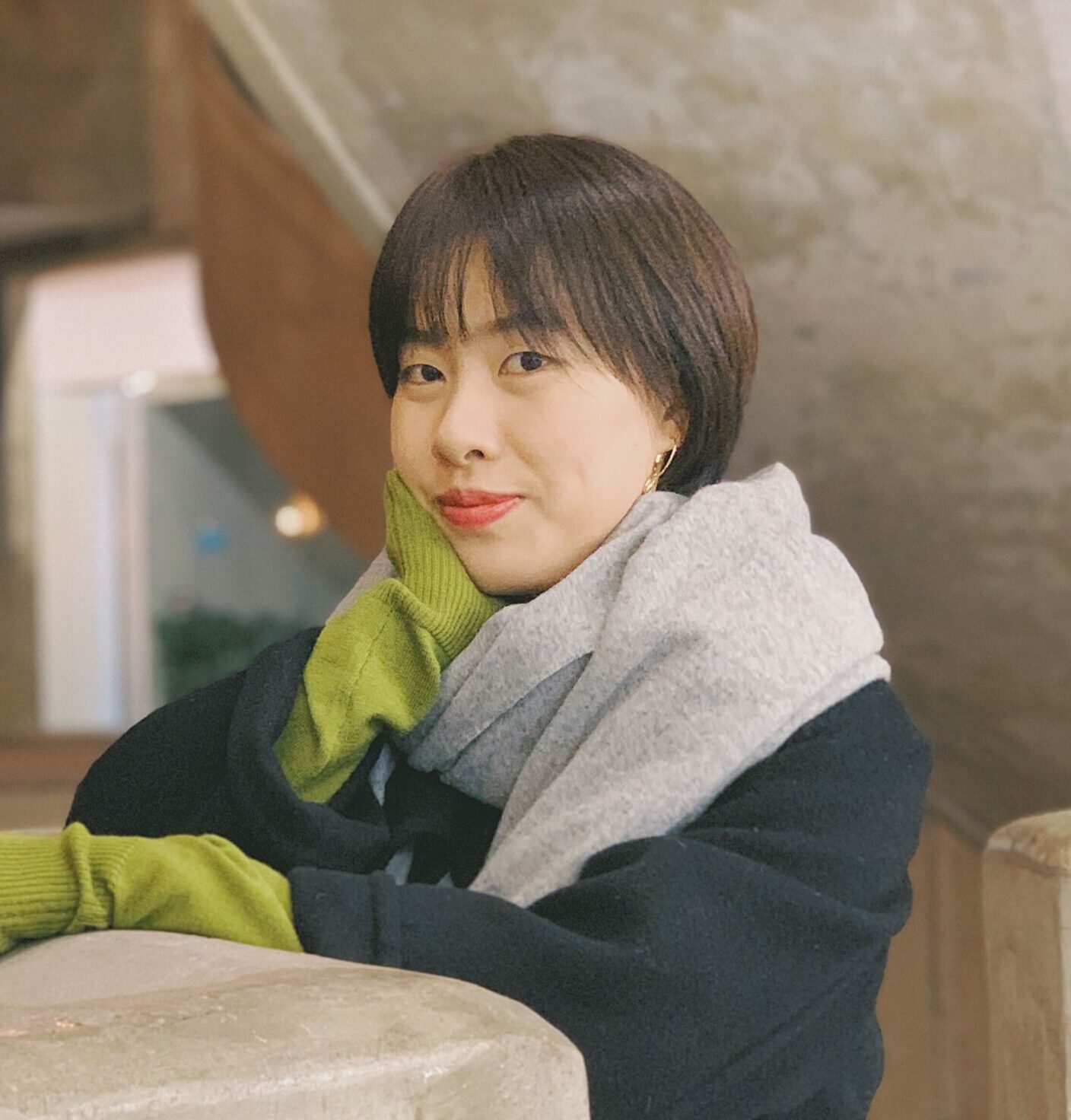 Hanru is a marketing specialist at YoloLiv. She manages all the social media accounts, blog posts about the AV industry, and all the videos including product tutorials about YoloBox and YoloBox Pro.