Hace aproximadamente un año, tecnología YouTuber MarcSoul conocí un nuevo dispositivo de streaming llamado YoloBox. Es un dispositivo todo en uno para cambiar, monitorear, codificar y grabar. Un año después, YoloBox ahora tiene una nueva versión llamada YoloBox Pro, que es más potente, tanto en términos de hardware como de software. Por cierto, esto no significa que el YoloBox haya sido reemplazado por el YoloBox Pro. La versión pro fue creada para streamers más profesionales. En este video, haremos un recorrido completo por YoloBox Pro.
Unboxing
Esta es la versión en español. Abramos la caja:
YoloBox Pro, cable de carga USB, cable de carga tipo C, soporte de zapata, manual del usuario, pin de expulsión de la tarjeta SIM y un protector de pantalla.
Conexiones
3 entradas HDMI, todas ellas HDMI estándar. Hasta 1080p 60 fps, por lo que puedes obtener una señal de alta calidad en la unidad.
1 puerto USB. Puedes conectar una webcam para que actúe como una cuarta fuente de cámara, o conectarle un teclado y un ratón.
1 puerto Ethernet. Si vas a hacer una transmisión en vivo importante, trata de usar una conexión Ethernet por cable.
1 puerto para tarjeta SIM 4G. Puedes conectar una tarjeta SIM 4g a la unidad y usarla de forma completamente inalámbrica, solo con el móvil. Por lo tanto, cada vez que usas una conexión inalámbrica o móvil, realmente dependes del entorno. 
1 salida HDMI. Puede cumplir dos funciones: transmitir la salida del programa para usar otro sistema, o usar un teclado y un mouse.
1 puerto USB tipo c. Funciona como un puerto de entrada para una webcam u otro tipo de dispositivo de audio o vídeo conectado por USB.
3 tomas de audio. Una de ellas es solo como un monitor de audio. Al lado hay 2 jacks que tienen una entrada de micrófono y una entrada de línea. Si quieres tener tu propio mezclador, usa la entrada de línea. Si quieres hacer algo simple donde solo tienes un micrófono, usa la entrada de micrófono.
1 puerto para tarjeta SD. ahí es donde almacenará diferentes tipos de medios que puede querer integrar.
Fuentes de video
Abre el dispositivo: elige el idioma y la región. Luego conéctate a Internet a través de wifi, 4G o ethernet.
Crea una sesión: toca ese pequeño signo más en la esquina inferior derecha y luego escribe un título de transmisión, una descripción y tendrás una fecha y hora de inicio programadas para la transmisión.
6 entradas de fuente: puedes tener 3 conexiones HDMI en la unidad y 3 fuentes de tarjeta SD.
Fuente de PDF: para cargar un archivo pdf, simplemente haga clic en el botón junto a la transmisión en vivo con la etiqueta Pdf y vaya a la tarjeta SD para encontrar cualquier archivo pdf que tenga.
Tercios inferiores
Tercios inferiores: aquí hay una variedad de opciones diferentes. Puedes elegir la que más te guste y personalizar el tamaño, la posición, el color, las fuentes, etc.
Superposición de imagen: puedes extraer cualquier imagen de la tarjeta SD como superposición de imagen. Es muy simple poner tu propio logo en la pantalla.
Multi-Stream
Transmisión múltiple: en la sección de streaming, puedes iniciar sesión en tu cuenta en Facebook, YouTube, Twitch o cualquier destino RTMP. Simplemente toca el botón y podrás transmitir varias veces a 3 plataformas a la vez.
Mezclador de audio
Actualmente, YoloBox Pro admite la mezcla de hasta 3 canales. Pero solo se pueden mezclar hasta 2 audios de fuentes HDMI, 1 entrada de línea/entrada de micrófono, 2 audios de tarjetas SD y 1 audio de streaming (RTMP extrae transmisión en vivo de otro YoloBox/YoloBox Pro bajo la misma cuenta).
Después de agregar todas las fuentes de video, ve a la pestaña "Audio", toca el botón "APAGAR" antes de cada nombre de canal para agregar hasta 3 canales para mezclar.
Si necesitas reducir un canal para mezclar, simplemente toca el botón "ON" para apagar el canal.
Ten en cuenta que AFV (video de seguimiento de audio) es solo para el modo sin mezcla. Cuando se seleccionan varios canales, AFV se desactivará automáticamente.
Marcador para deportes
Cuando retransmitas en vivo un partido, usa la función de marcador y personalízalo simplemente tocando la pantalla. Puedes personalizar el logotipo del equipo, el tamaño, las fuentes y el color de tus propios marcadores.
Gestion de chats
Esta función permite ver todos los comentarios de la transmisión en vivo y mostrar en la pantalla los que prefieras.
Configuración
Transiciones:Hay muchas opciones de transición de vídeo, como fundido, corte, cambio de página, zoom cruzado, borrado, etc. También puedes elegir entre un solo toque o un doble toque en la pantalla para las transiciones.
Ajustes de codificación: Tienes 3 opciones de configuración de codificación diferentes, CBR(tasa de bits constante), CQ(calidad constante) y VBR(tasa de bits variable) , también puedes elegir transmitir desde 0 a 8000fps
Chroma Key Integrado
Te permite reemplazar rápidamente imágenes fijas o fondos de video detrás de un sujeto, lo que da la opción de combinar imágenes o intercambiar escenas.
Comenzamos con la fuente en este caso hdmi 1, y verás que en la esquina superior hay un pequeño ícono de una persona, tocaremos ese interruptor de habilitación de teclas, y así desaparecerá el fondo.
Puedes cambiar las similitudes, que básicamente son una expansión o contracción de cuánto se está incrustando de ese color, y luego está la suavidad, cómo de suave quieres que sean esos bordes.
La imagen de fondo se puede agregar aquí añadiendo una imagen de cualquier cosa fuera de la tarjeta SD. También puede usar otra fuente de vídeo como imagen de fondo con la función Imagen en imagen.
Valoración
Mi opinión final de este producto, es que cumple con las expectativas. Debido a las constantes actualizaciones en YoloBox pro, tendrá funciones más interesantes en el futuro. Una de mis funcionalidades favoritas es el croma, es realmente el croma más sencillo del mercado.
 8,573 total views,  7 views today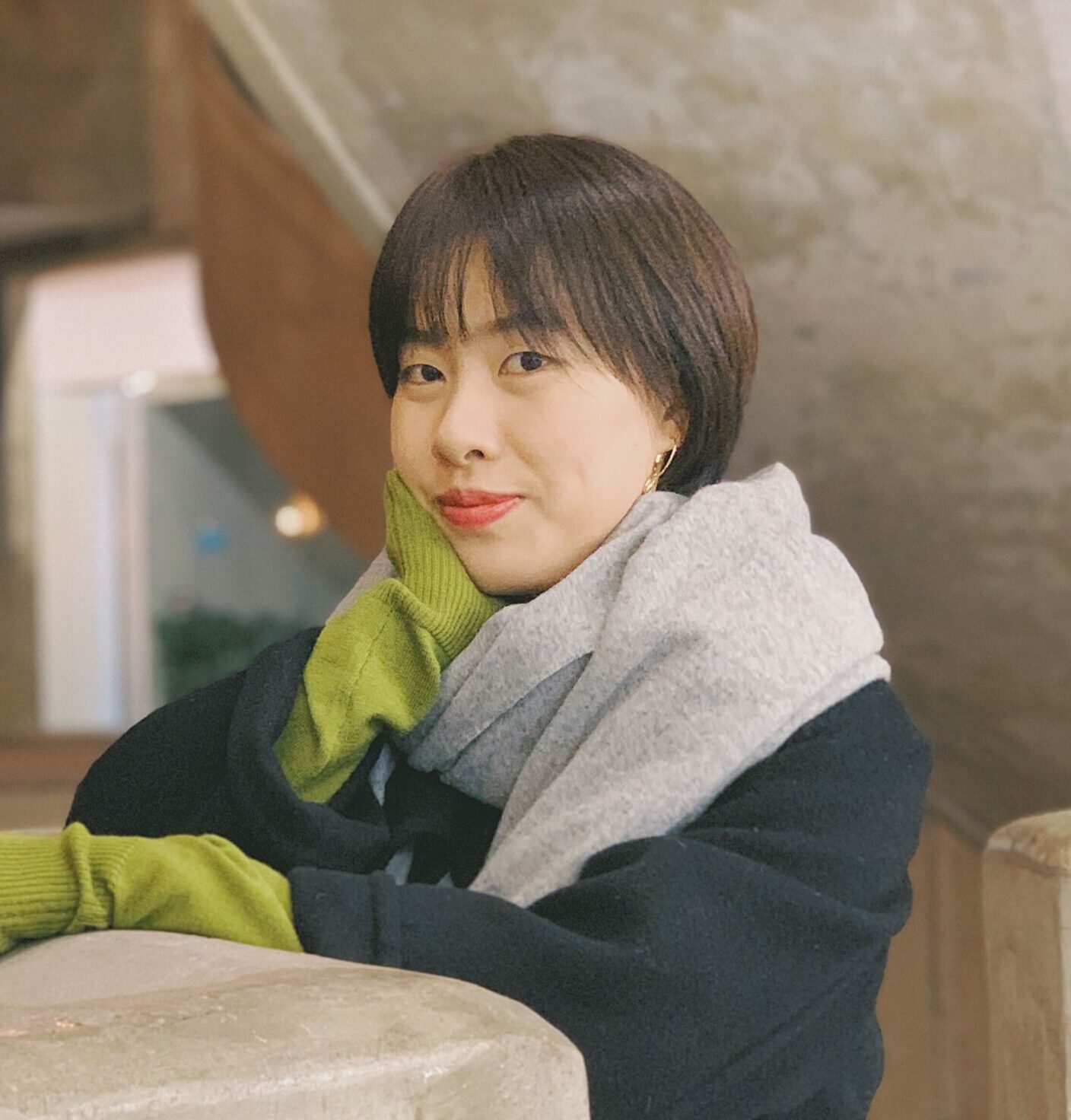 Hanru is a marketing specialist at YoloLiv. She manages all the social media accounts, blog posts about the AV industry, and all the videos including product tutorials about YoloBox and YoloBox Pro.