The International Broadcasting Convention (IBC) 2023 once again lived up to its reputation as the leading media, entertainment, and technology event. From innovative gadgets to visionary presentations, here are the top ten things that caught our attention.
YoloBox Ultra
The YoloBox Ultra from YoloLiv stood out among the products on display. This live streaming device offers a stronger CPU for smoother streaming. It also has a brighter display, easier to see the interface during outdoor livestreams. With more connectivity ports, provide you more options against network failure. Dual-mode live streaming capability allows you to stream horizontally and vertically at one device. With 4K streaming and ISO recording, it's totally a game-changer in the industry.
YoloCam
The YoloCam features a large M4/3 camera sensor, delivering excellent image quality and a cinematic depth of field. It captures incredibly detailed 4K content with its 10-megapixel sensor, ensuring sharp and vibrant visuals. With interchangeable lenses, you can easily adapt to different shooting situations and achieve your desired visual style. The YoloCam also comes with preloaded presets designed for various shooting scenarios, making it easier for you to get the perfect settings for your content.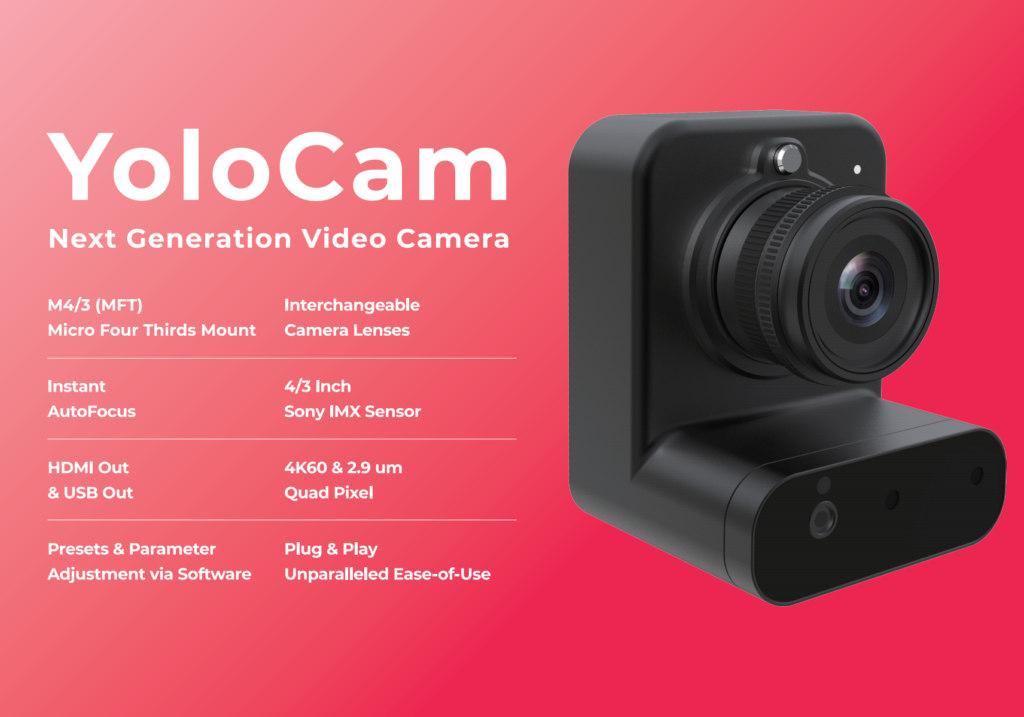 Blackmagic Micro Studio Camera 4K G2
Blackmagic Micro Studio Camera 4K G2, the space-saving solution for any set! With its MFT lens mount, low-light 4K sensor, and cinematic color science, this camera packs the features of a full-sized studio camera into a compact form. Enjoy HD and Ultra HD operation with 12G-SDI, while controlling color correction and lenses via SDI and HDMI connections. Capture Blackmagic RAW footage directly to USB disks. Experience broadcast-quality results with log gamma for cinematic color correction.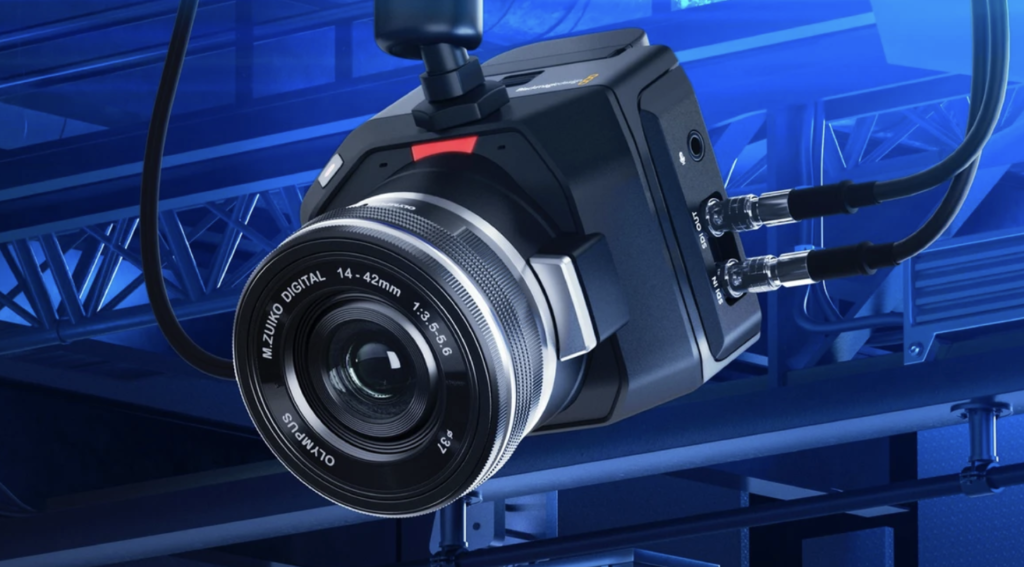 OBSBOT Tail Air
It is an AI-powered PTZ streaming camera. Featuring AI capabilities, it can track your desired subject using AI Auto Tracking. It intelligently directs the video image with AI Director Grids and responds to your commands from a distance through Gesture Control 2.0. With NDI|HX3 support, the OBSBOT Tail Air ensures high-quality live streaming video over Wi-Fi and Ethernet.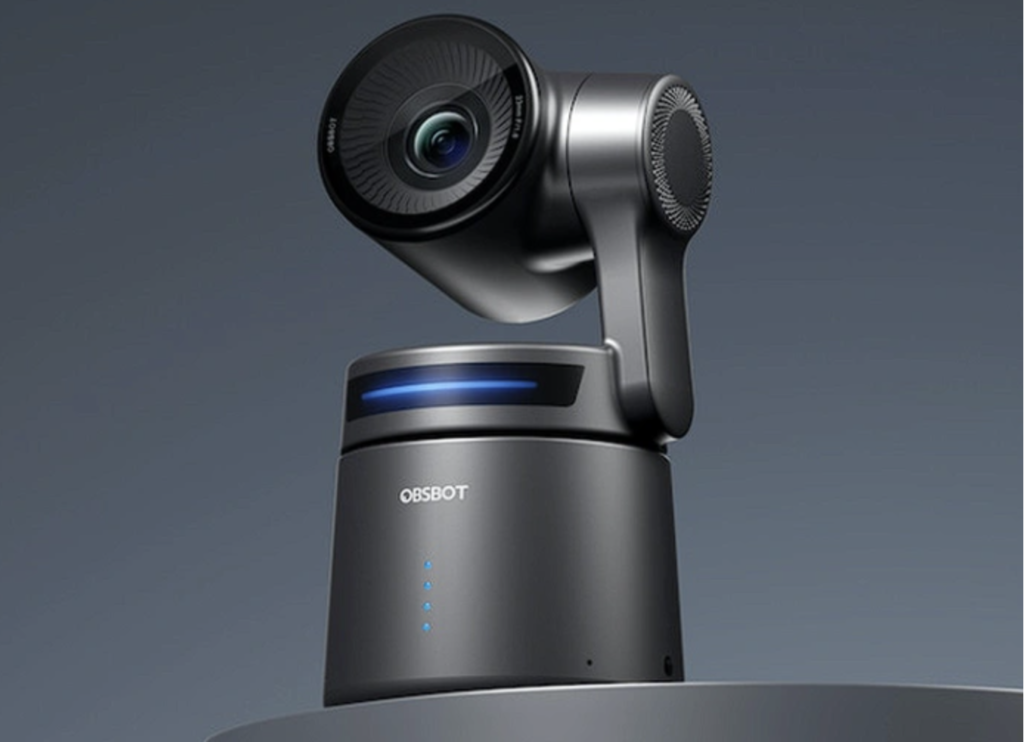 Sony BURANO CineAlta Cinema Camera
The BURANO camera boasts a spacious 36x24mm full-frame image sensor, delivering exceptional image quality. It supports a stunning 8K resolution with a maximum output of 8632 x 4856, and its oversampling capability allows for the creation of remarkable 4K content. Just like the renowned VENICE series, it features the PL- and E-mount system, providing you with a vast array of lens options to choose from. With a dynamic range of 16 stops, BURANO can capture breathtaking, low-noise images in various lighting conditions.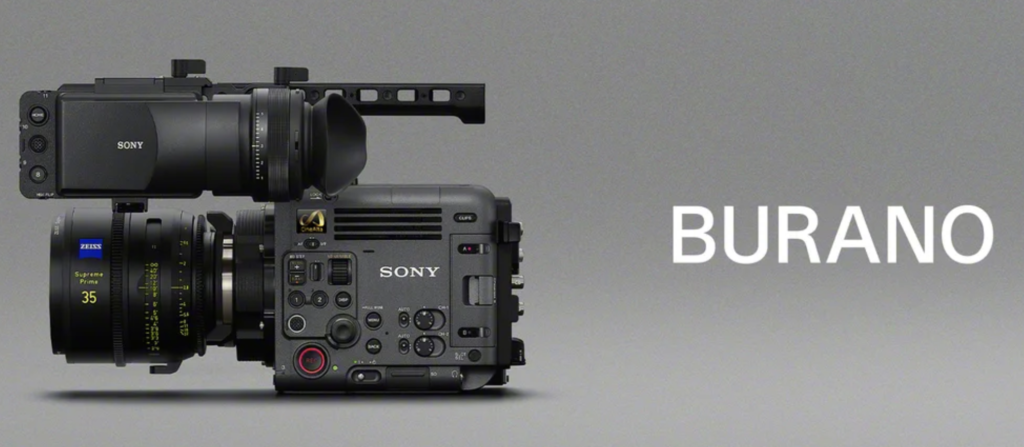 Blackmagic Camera iPhone app
This app provides a range of manual controls, allowing users to adjust settings like shutter speed, ISO, white balance, and tint. It's easy to switch between different lenses, frame rates, stabilization levels, and focus settings. The interface includes helpful features like recording parameters, histogram, focus peaking, and levels. One unique capability is the ability to record 16:9 videos horizontally even when holding the phone vertically. The app seamlessly integrates with DaVinci Resolve and Blackmagic Cloud, enabling direct video syncing with these applications for a smooth workflow.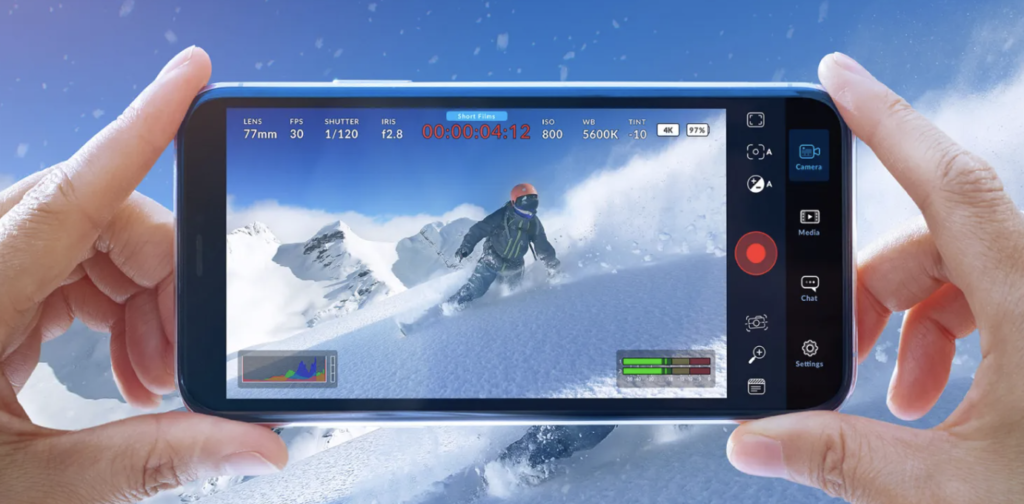 Vislink LiveLink
Built with Mobile Viewpoint technology, it offers high-quality video encoding in 4:2:2, 10-bit HEVC format, supporting up to 4K resolutions and HDR with 10-bit Luma Optimization.
With LiveLink, broadcasters can enjoy high-quality, low-latency video transmissions for dynamic, smooth two-way interviews. It leverages FPGA technology and HEVC encoding for superior performance.
LiveLink provides bonding connectivity, combining up to four public cellular connections, Wi-Fi, and public internet for reliable connections. It even integrates with Vislink's private 5G solution for high data rate connectivity in crowded areas. It also offers multi-camera/transmitter synchronization, allowing smooth switching between live feeds for different perspectives on the action.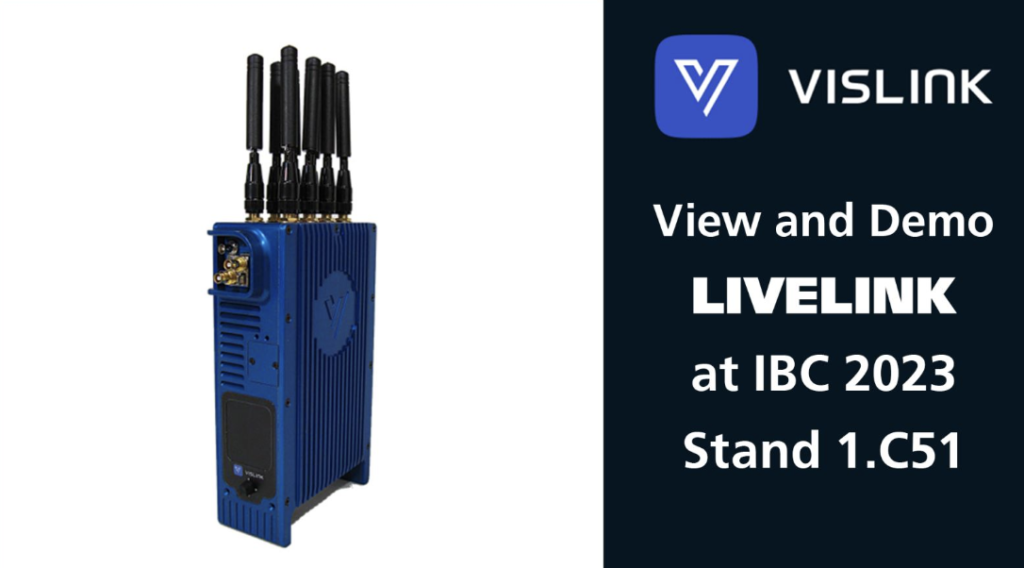 ARRI SkyPanel X
The SkyPanel X, a modular lighting system available in various sizes (X21, X22, X23). Setting new standards in dimming, color science, lux output, and beam quality, it combines native soft and hard light technologies. With a powerful output of up to 4,800 lux at 10m / 32.8ft and eight pixels per panel, it excels in medium to long throws. The SkyPanel X features a dynamic CCT range of 1,500K – 20,000K, an RGBACL full-spectrum color engine, wireless CRMX control, integrated power supply, advanced networking capabilities, and an IP66 rating. Designed for all-weather conditions, it is the perfect lighting solution tailored to fit existing workflows.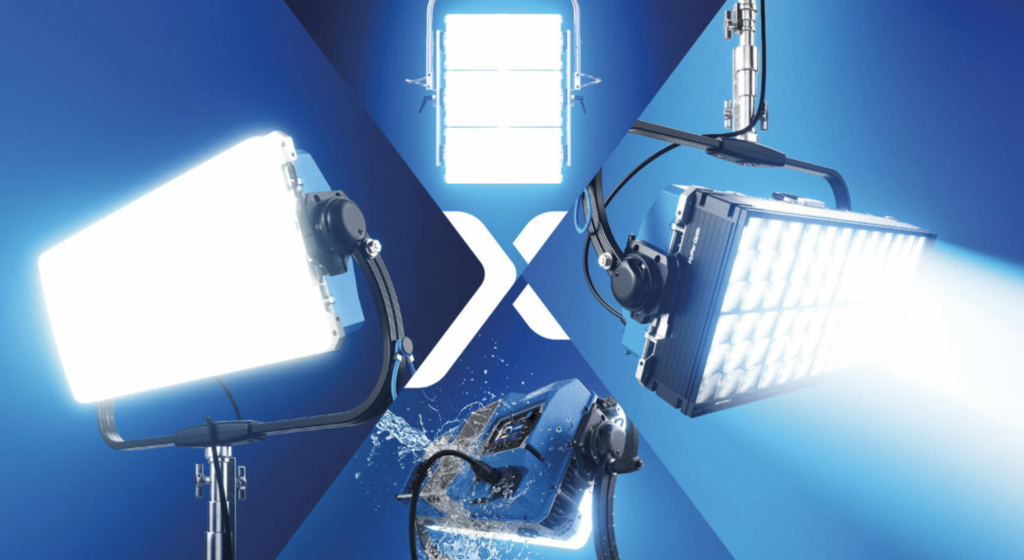 The Talks and Presentations
The insightful talks and presentations were one of the highlights of IBC 2023. Industry leaders shared their visions for the future of broadcasting, discussing topics like 5G, AI, VR, and the future of the Pro-AV industry.
Networking Opportunities
Last but not least, the networking opportunities at IBC 2023 were invaluable. It was great to connect with industry peers, exchange ideas, and forge new partnerships.
Conclusion
IBC 2023 was a fantastic event that showcased the vibrant and innovative nature of the broadcasting industry. We can't wait to see what IBC 2024 has in store!
 1,903 total views,  11 views today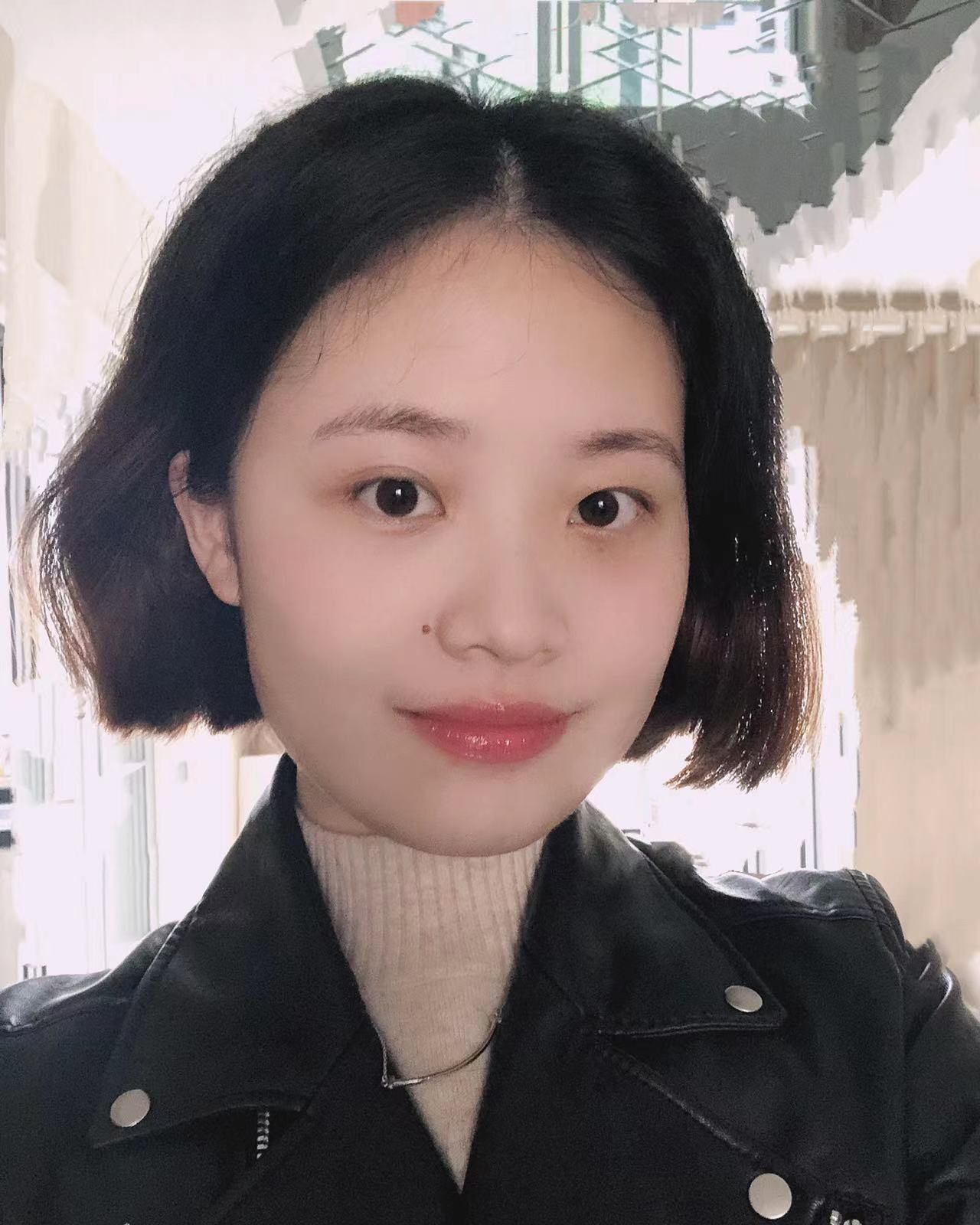 Meredith, the Marketing Manager at YoloLiv. After getting her bachelor's degree, she explores her whole passion for YoloBox and Pro. Also, she contributed blog posts on how to enhance live streaming experiences, how to get started with live streaming, and many more.