YoloLiv, as one of the top livestream brands globally, recently made its mark at Expo Pantalla, one of Latin America's premier exhibitions for film, video, and television professionals. 
During the event, YoloLiv collaborated with authorized partners Videostaff and Teknomerica to showcase their cutting-edge solutions to the enthusiastic Mexican audience.
Videostaff: A Leading Audio Visual Store in Mexico
As the prominent audio visual store in Mexico, with over 15K followers and two well-established offline locations, offers unparalleled hands-on experiences and local support to customers. 
Rosy, the owner of Videostaff, has been an invaluable advocate for YoloLiv, tirelessly promoting the brand to Mexican customers by highlighting its versatility through various use cases. Rosy even personally delivered a lovely gift from Mexico to our team in the USA, demonstrating the stronger bond forged between our companies!
YoloLiv expresses deep gratitude for Rosy's dedicated efforts and looks forward to achieving even greater success through this partnership.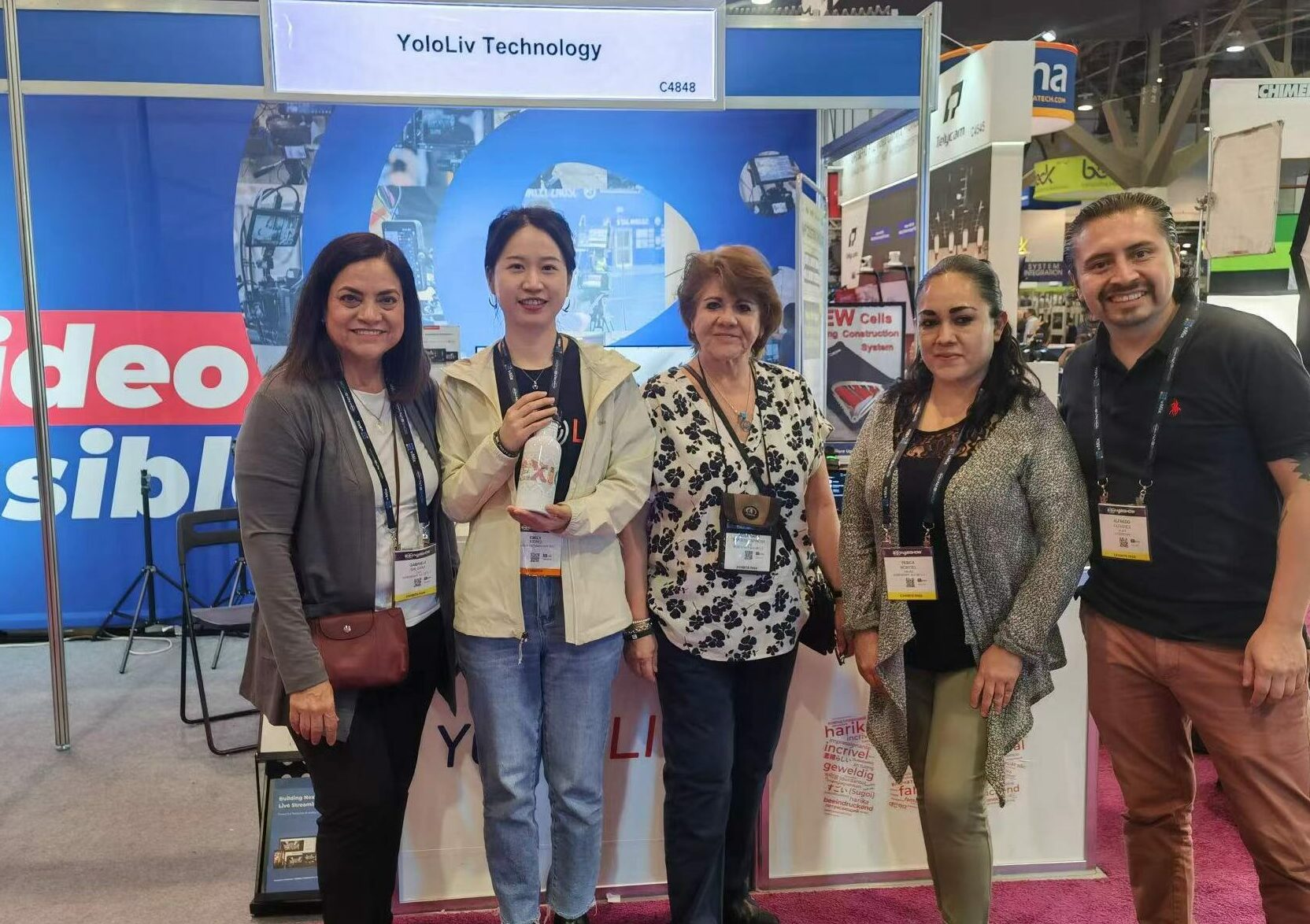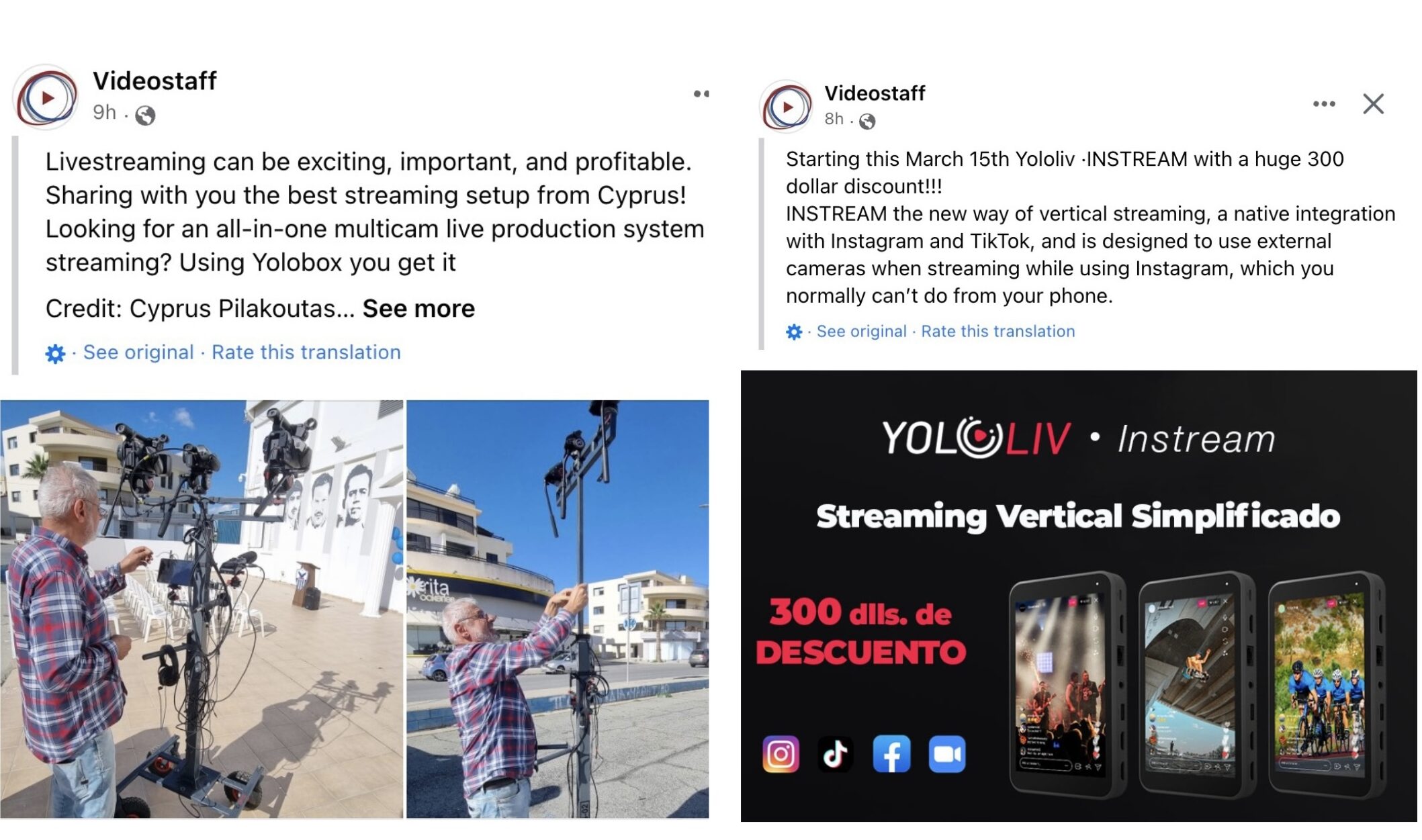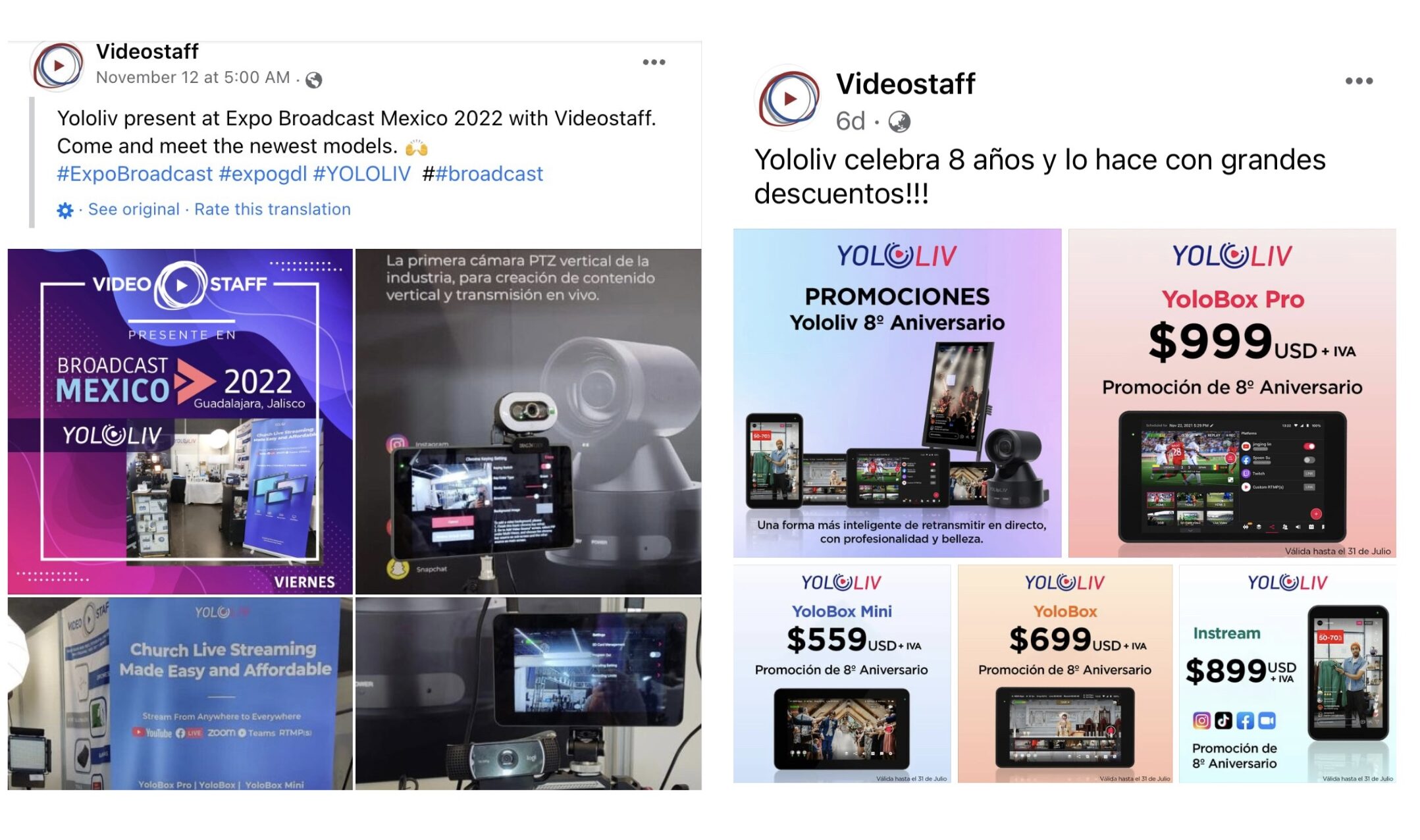 Teknomerica: Delivering High-End Solutions in Mexico
As the reputable provider of high-end solutions in Mexico, specializes in the sale, installation, technical advice, and maintenance of professional television, audio, and video equipment. 
YoloLiv and Teknomerica first connected during the NAB 2023 Show, where Emily provided a comprehensive demonstration of the brand's latest solutions and technologies to Julio, Ernesto, and Maurio from Teknomerica. This encounter paved the way for a fruitful partnership, enabling more Latin American customers to discover the convenience and versatility of YoloLiv's all-in-one livestream studios.
YoloLiv in NAB 2023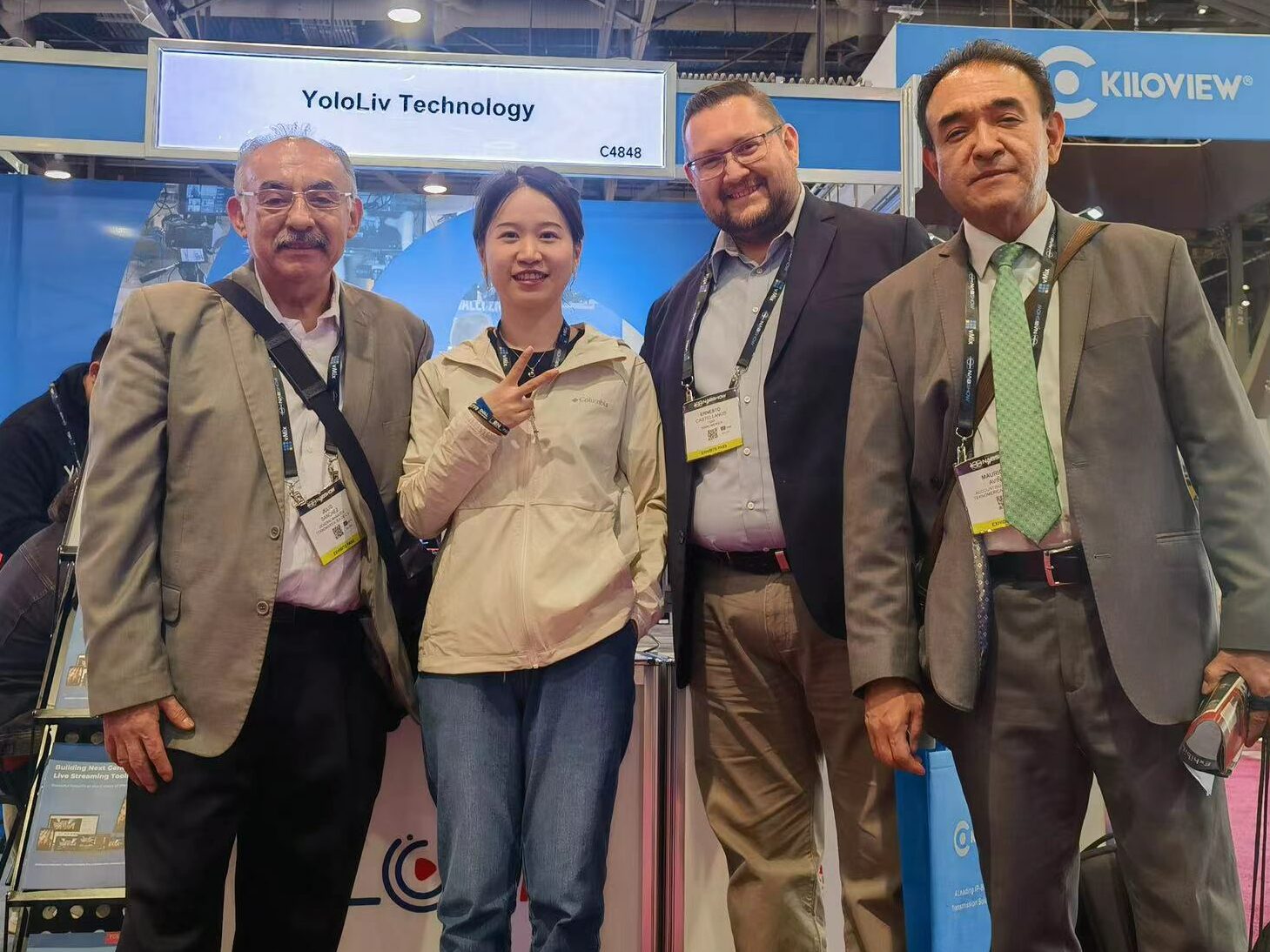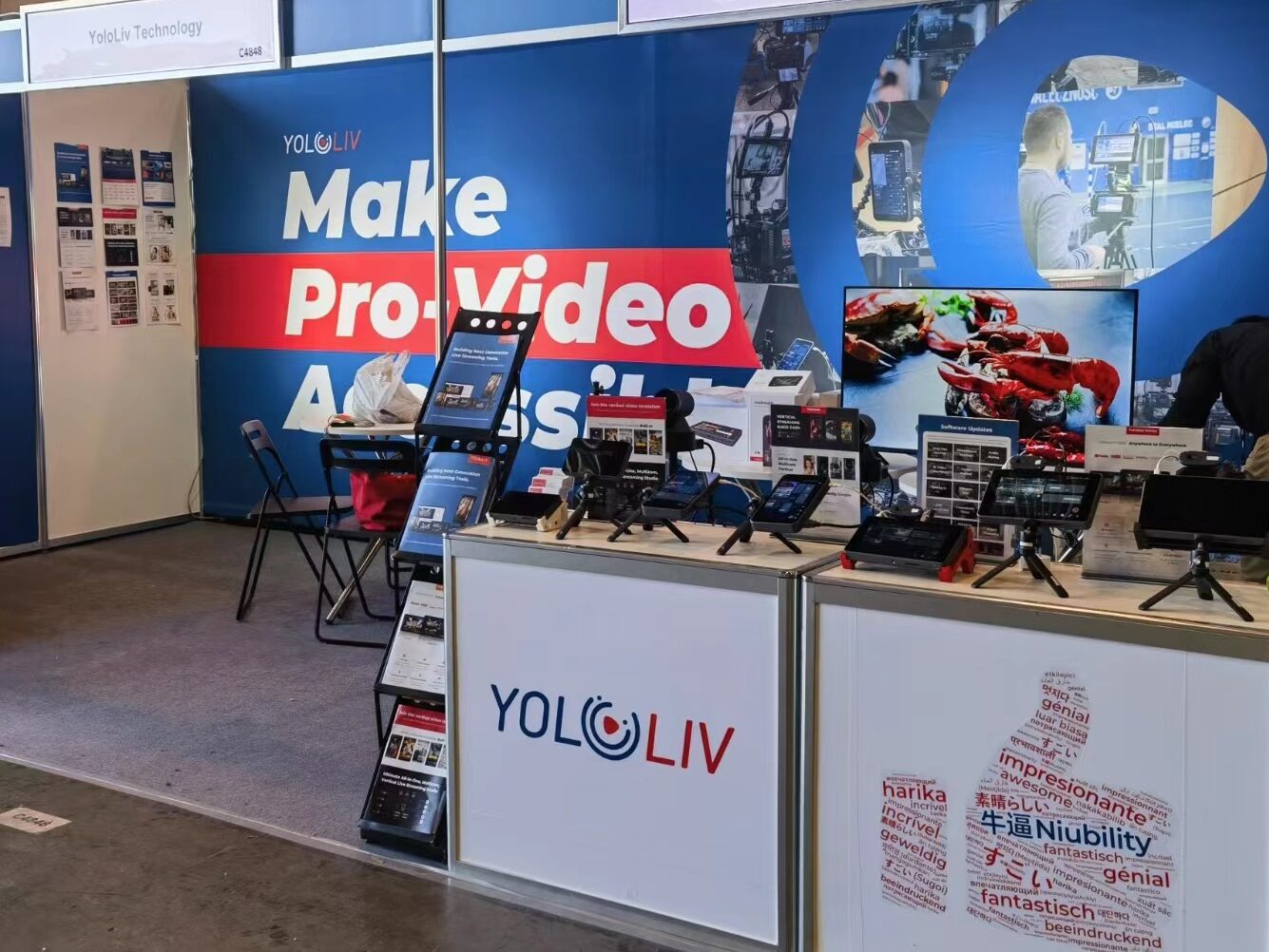 YoloLiv Spanish reviewing!
YoloLiv 8th Anniversary Promotion
Last but not the least, YoloLiv is doing its 8th YoloLiv Anniversary promotion with the unprecedented price and limited stock. It has been available locally at Videostaff and Teknomerica. Feel free to reach out to talk further!
Consulting YoloLiv at Videostaff: https://www.facebook.com/videostaff.com.mx
Consulting YoloLiv at Teknomerica: https://www.facebook.com/teknomerica
Looking forward to seeing you next time!
 4,965 total views,  15 views today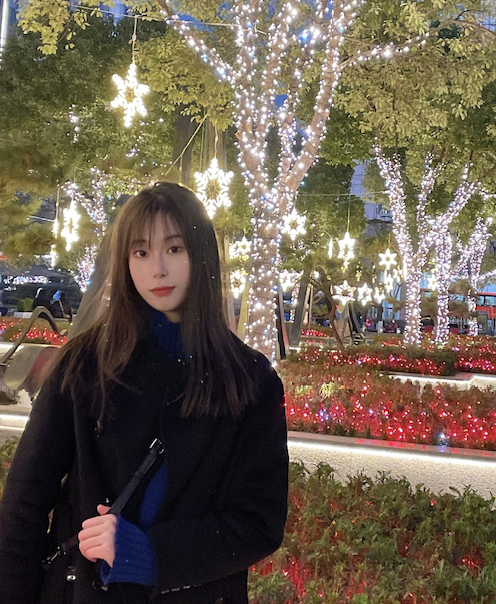 Veezy – Marketing Manager at YoloLiv