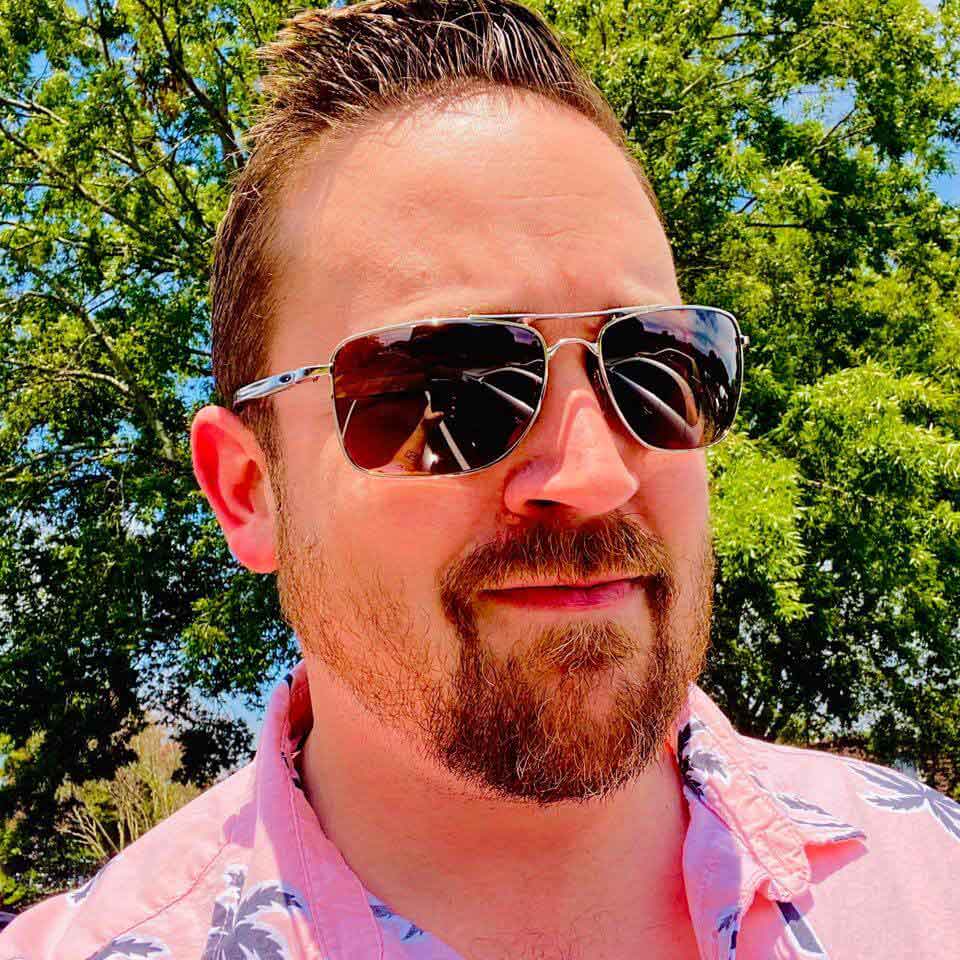 About the customer
Robert Hamm is a wedding photographer based in Virginia Beach specializing in film and instant photography. He has been open for business since 2012 and started out as a digital photographer only. Eight years later his business has grown to include wedding videography, photo booths, and since 2020, multicam live streaming services.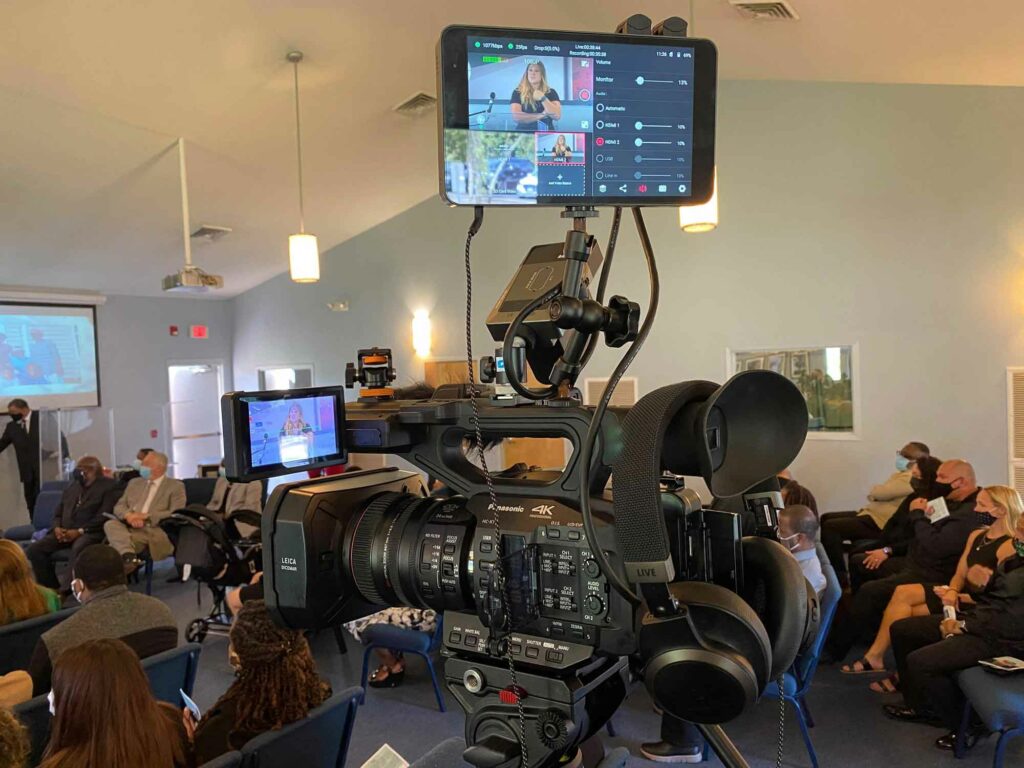 What does he stream? 
His current live stream services include weddings and funerals. His main multicam kit was recently updated with YoloBox and it helped him use more cameras with less auxiliary equipment. "This has allowed me to book more work because I can work faster and more confidently with the networking gear." His live streams are generally viewed by family and friend's of the stream. The average stream has about 100 viewers but there have been as many as 1k plus and as few as 5. And the average duration is about 1 hour, although he has streamed for almost 3 hours with YoloBox on occasion.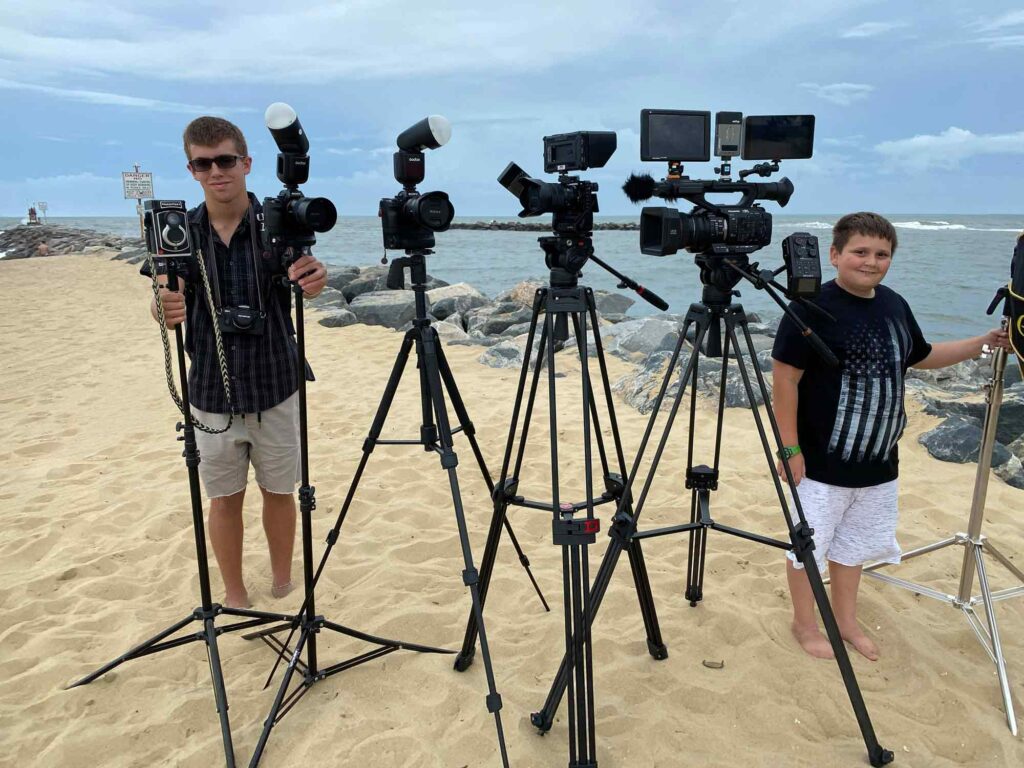 How did he get started with YoloBox?
"I found out about YoloBox on YouTube. I don't remember exactly how it came up, but once I saw YoloBox I had to try it out, I was hopeful that it would streamline my workflow, and it did. I really enjoy using YoloBox."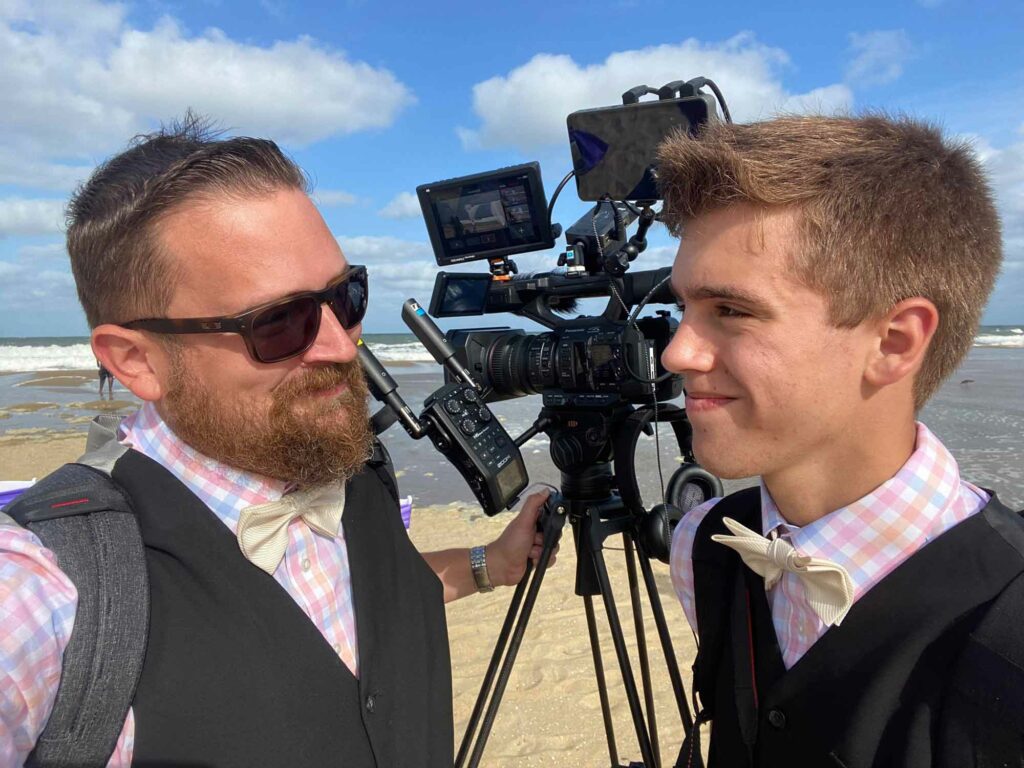 What challenges did he face?
"I didn't have a hard time using YoloBox. It worked right out of the box. I have a lot of experience with live streaming and network broadcasting, so most of the issues I experienced had to do with a protocol error with the live stream server, not with the YoloBox hardware." He told us that one of the biggest issues he experienced was with streaming in 1080p on YouTube. YouTube constantly changes their streaming policies, and this meant that for several months, the only way to stream to YouTube from YoloBox in 1080p was to create a custom RTMP link/server. "Normally this could be a problem, but the Team at YoloBox hosted the server and provided the RTMP link, free! I know that this work around was difficult for newcomers to live streaming, but I thought it was fantastic and a great service for the community."
The Setup
As a professional photographer, he uses many different cameras and equipment depending on the situation, but here's his general set up: use a Panasonic UX180 as the main camera. Attach YoloBox as the monitor and another very bright monitor if working outdoors, from that he runs in a Sony a6500 wirelessly using the Vaxis Atom 500 for wireless video and audio transmission. That runs to a receiver on the Panasonic Cage which sends the Sony signal to input 2 of the YoloBox. That gives him two camera angles. For audio, he runs two or more Sennheiser Wireless Lavs or other microphones into a Zoom H6 and send that signal into the YoloBox directly.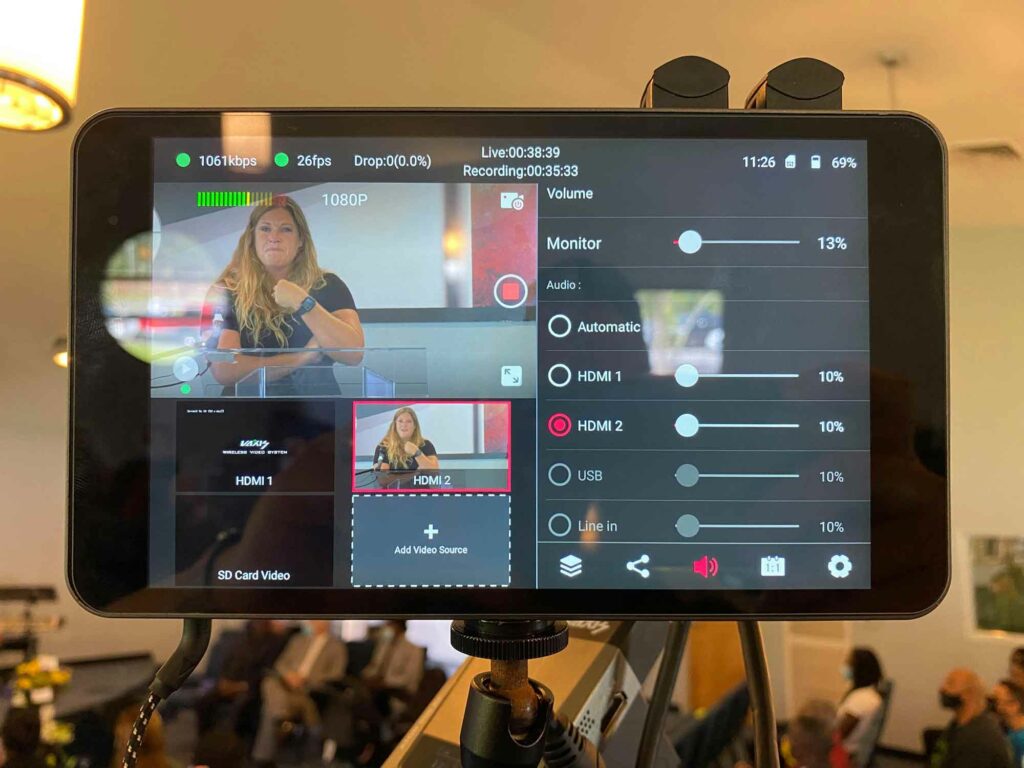 Favorite features of YoloBox
" I have to say that I love the multiple mission roll of the YoloBox. The fact that it's a monitor, switcher, encoder, and transmitter (using cellular internet) is fantastic. If that's all YoloBox did it would be enough. But YoloBox also adds Picture in Picture, live switching, custom graphics… there is so much more to YoloBox that it's hard for me to choose just one thing. I love it all."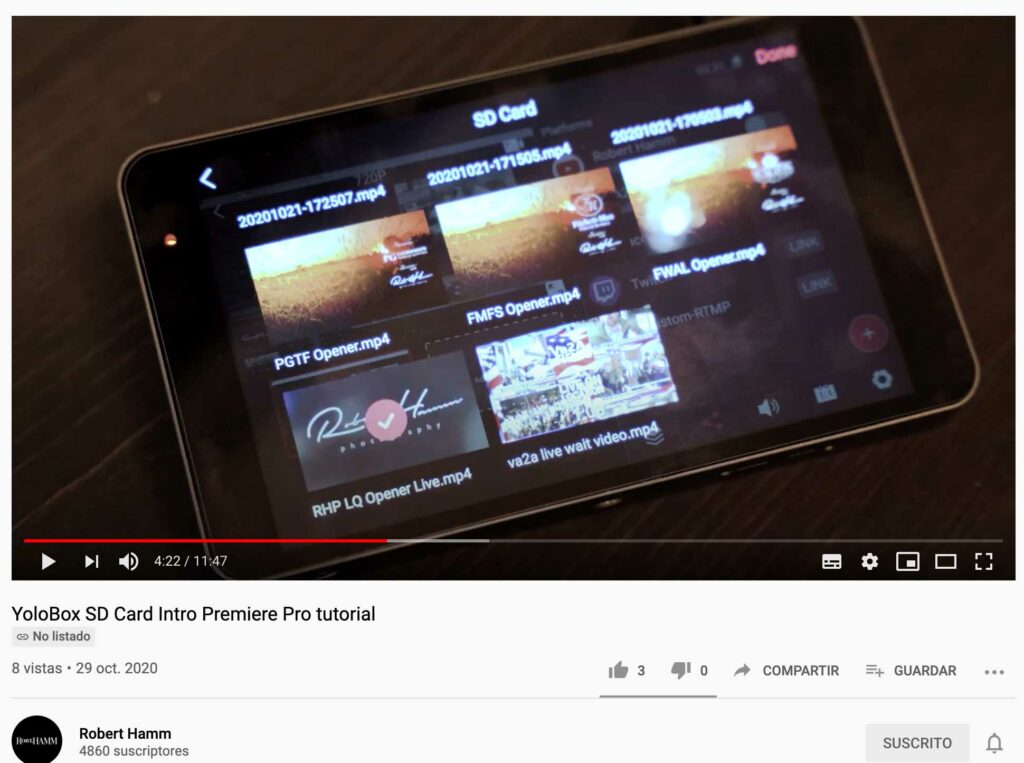 Recommend YoloBox to others
Robert is really warmhearted, he shared his own experience of using YoloBox with all the group members of YoloLiv's official user group and he made a series of tutorials to teach others how to use YoloBox in a proper way. "I recommend YoloBox to people who want to live stream with multiple cameras on location in a small package. If you are a professional looking to stream local productions, then YoloBox can't be beat. It's a must have for your kit.  There isn't anything else out there that does the job quite like YoloBox." He also admired the YoloLiv team, "The team at YoloBox has to be recognized for the hard work they person behind the scenes every day. They are constantly available for help and push out updates often. Thank you!"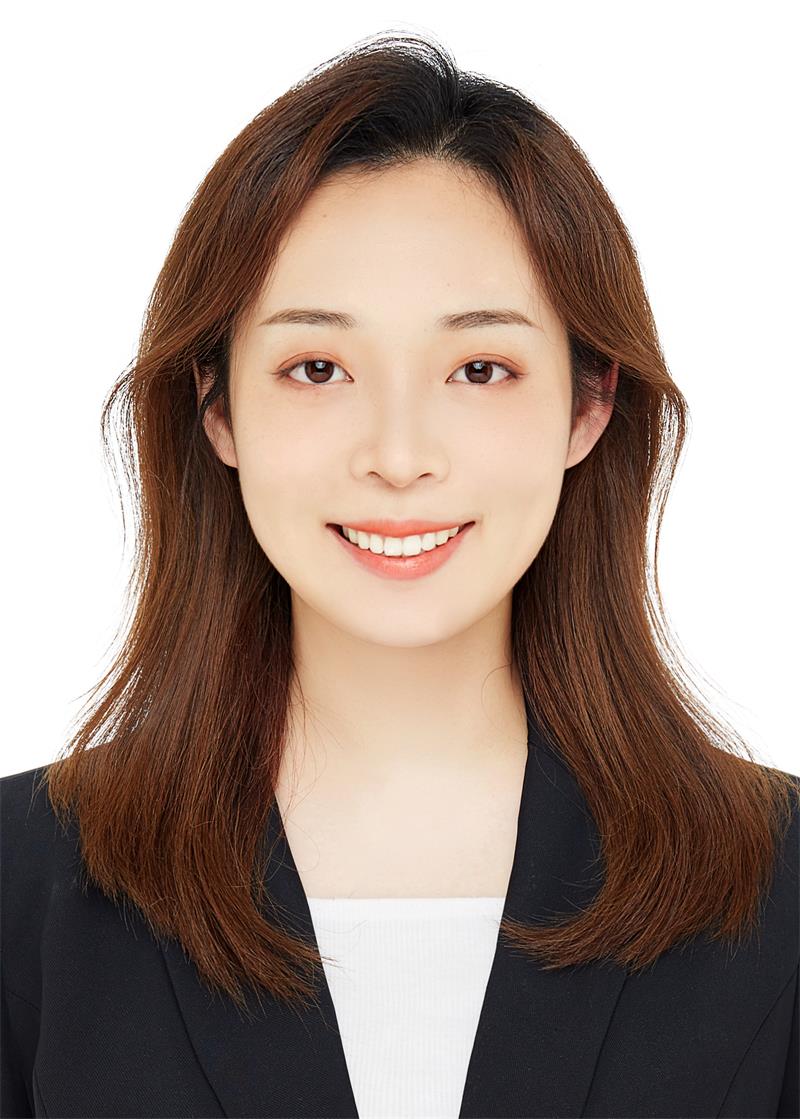 Karen, customer success manager at YoloLiv. She proactively looks out for customers' needs and suggests ways to help customers succeed with our products. All the successful use cases/ stories are the proof.